Wiesner Building, 1985
I.M. Pei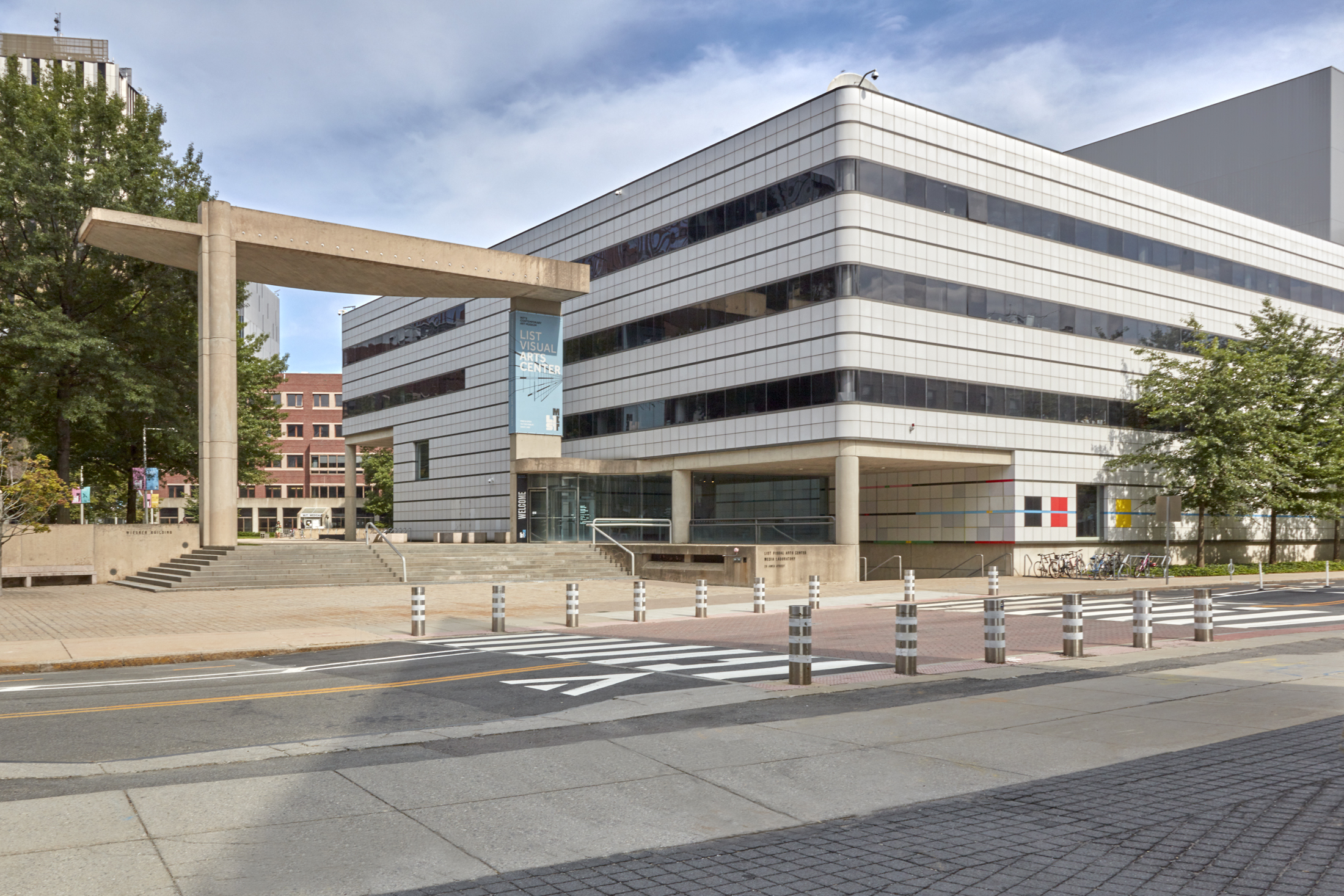 Ieoh Ming Pei was born in Canton, China in 1917 and came to the United States to study architecture at the age of seventeen. He received a Bachelor of Architecture from MIT in 1940 and upon graduation was awarded the Alpha Rho Chi Medal, the MIT Traveling Fellowship, and the AIA Gold Medal.
He went on to enroll in the Harvard Graduate School of Design in 1942, where he studied under Walter Gropius. He completed his Master of Architecture degree in 1946 while serving as assistant professor. In 1951, he was awarded a Wheelwright Traveling Fellowship from Harvard, which permitted him to travel extensively in Italy, England, France, and Greece. In 1954, he became a naturalized citizen of the U.S. He formed I. M. Pei & Associates in 1955, which became I. M. Pei & Partners in 1966, and Pei, Cobb, Freed & Partners in 1989. His formal retirement two years later was instigated by his desire to pursue smaller, independent projects.
Among Pei's famous buildings are the National Center for Atmospheric Research in Boulder, Colorado; the East Building of the National Gallery of Art, Washington, D.C.; the renovation to the entrance of the Louvre Museum, Paris; the Fragrant Hill Hotel, Beijing; the West Wing Renovation of the Museum of Fine Arts, Boston; the John F. Kennedy Library, Boston; the Tête de la Défense, Paris; Suzhou Museum, Suzhou, China; and the annex to the TWA Airlines Terminal, JFK Airport, New York.
His many honors and awards include several honorary Doctorates of Fine Arts; the Pritzker Architecture Award; a National Endowment for the Arts Ambassador for the Arts Award; Grande Medaille d'Or from the French Acadamie d'Architecture; Gold Medal from the American Institute of Architects; Architectural Society of China Gold Medal for Outstanding Achievement in Architecture; the Medal of Freedom; and Officier de la Légion d'Honneur from the French Government.I.M. Pei (left) discussing Wiesner Building with sculptor Scott Burton