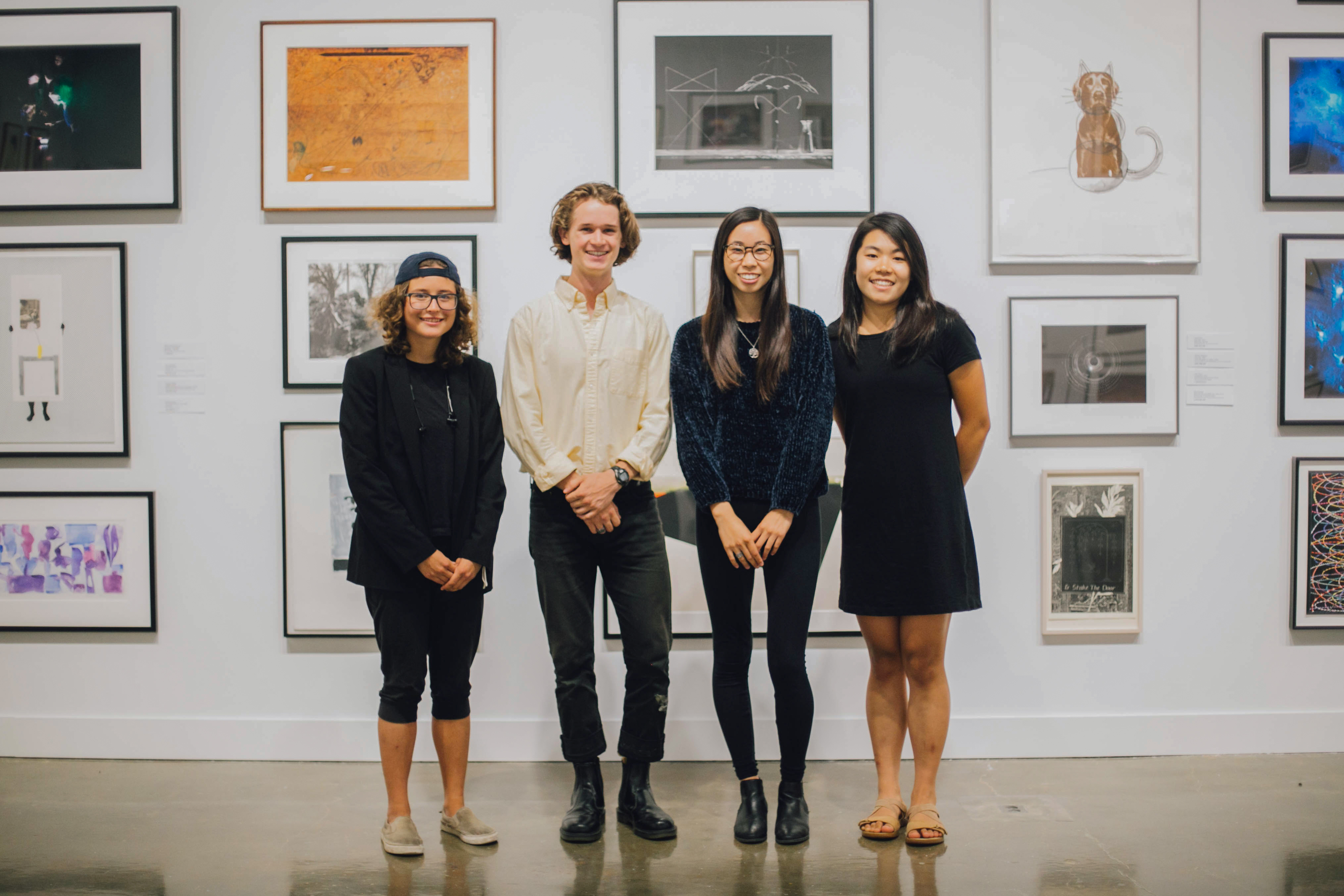 Join the List Visual Arts Center staff to create inspiring exhibitions, deliver engaging programs, and drive the organization forward. We are a relatively small team who values curiosity, innovation, rigor, diversity, respect, and collaboration. See open positions below. Come work with us!
Open Positions
Communications Manager

Position Overview

Support The List Center's growth by creating and disseminating clear, credible, and relevant information that promotes a favorable view of the List Center to internal and external audiences. With minimal supervision, perform complex and diverse communication and development functions, while managing a small team for effective implementation and analysis. Primary areas of focus will be institutional communications, development communications, and managing press outreach. Secondary responsibilities include support with museum fundraising activities and events. Reporting to the Associate Director and working collaboratively with curatorial and education staff, the manager will have direct supervision of the marketing coordinator and many outside vendors. Hybrid hours may be available for this position with a minimum of 3 days a week in person.

Qualifications/Technical Skills

Bachelor's degree and at least five years' experience.
Proven track record of excellent writing, communication, and copy-editing skills.
Excellent administrative and organizational skills, including ability to multi-task, set priorities and manage competing priorities.
Comfortable and practiced in interacting with museum visitors and donors.
Ability to work independently and efficiently with minimal supervision.
Positive attitude and excellent interpersonal skills.
Self-starter with demonstrative initiative and problem-solving skills.
Ability to exercise independent judgment and discretion with confidential information.

Full Description & Qualifications

Apply

To apply, visit https://hr.mit.edu/careers and enter job id: 23200
Visitor Services Staff

Position Overview

The MIT List Visual Arts Center seeks part-time visitor services staff to provide a welcoming and positive experience for visitors. Responsibilities will include greeting, assisting, and providing general and exhibition-specific information to visitors; ensuring that visitors adhere to established protocols; safeguarding/protecting artwork; operating technical elements of the exhibition; attending exhibition and customer service trainings and technical walkthroughs; maintaining the gallery and desk areas; tracking information gathered during daily operations; occasional light clerical tasks; and working exhibition openings, special events, Student Loan Art Program events, and other occasional evening events.

Requirements

High school diploma or its equivalent; excellent interpersonal communication, customer service, and presentation skills; experience working with the public; technical proficiency with audiovisual equipment and various media; an interest in contemporary art; and ability to maintain a stationary position for prolonged periods.

The schedule for the position is to be determined, but will include working weekends and occasional evenings.

Apply

To apply, visit https://hr.mit.edu/careers and enter job id: 22907
Student Guides

Position Description

If you like to work with people, want to learn more about contemporary art, and would like an on-campus job consider joining MIT List Visual Art Center Student Guide Program. Student Guides will lead tours and facilitate discussions of the List Visual Art Center's public art collection and at times the temporary exhibitions.  Student Guides are able to learn about the artists, artwork, and issues surrounding public art and contemporary exhibitions first-hand, while helping others make connections, discover, and understand the visual world around them. The program is open to all undergraduate students regardless of their major or experience in the arts.

Qualifications

Open to undergraduate MIT Students
No art history, fine arts, or museum experience is necessary, but enthusiasm about contemporary visual arts is required
Comfort with public speaking and interpersonal communication skills
Professional, welcoming, and engaging demeanor
Participate in training and facilitation tours of the public art collection
Student Guides are paid for training, tour preparation, and leading tours. At this time, Student Guide positions are open to current MIT students only.

How to Apply

Interested students can apply to become a guide by submitting a resume and completed application form to eagarner [at] mit.edu (Emily Garner). For an application or for additional information about the program, please contact eagarner [at] mit.edu (Emily Garner). Currently accepting applications for the 2022–2023 academic year. 
Visitor Services Substitute

Position Description

Work in the List Center galleries as a Visitors Services Gallery Attendant and get special exposure to the List Center's art exhibitions. You should be knowledgeable about art, enjoy interacting with the public, and be able to monitor large galleries while standing for an extended period of time. Your duties will include:

Learn about each art exhibition directly from the curator and artists
Greet and assist visitors
Check coats and bags
Record visitor data
Monitor the galleries and protect the art
Sell catalogues
Operate audio-visual technologies that are part of the artworks
Represent the List Center with warmth and professionalism

As a substitute, there is no obligation to commit up-front to a set schedule or work dates. You will work occasionally during special events like receptions, or while Permanent Visitors Services staff are on vacation or unavailable. We maintain an ongoing list of Substitute Gallery Attendants who we reach out to on a case-by-case basis to fill empty shifts. Please note that this is not a permanent position and Substitutes are not MIT employees.

How to Apply

Please email your resume and a short note to krisjohn [at] mit.edu (Kristin Johnson) with "Substitute" in the subject line.
Graduate Student Talk Program

Position Description

Contemporary artists often derive inspiration from various fields of study and explore it through artistic methodologies. To expand on artist interests; MIT graduate students and post-docs are invited to share their field research in conjunction with work on view to provide audiences a deeper understanding and prompts for thoughtful conversations.

If you like to share your research and would like the opportunity to present in a Graduate Student Talk, consider submitting a letter of interest. The program is open to all graduate students regardless of their major or experience in the arts.

Qualifications

Open to graduate MIT Students
No art history, fine arts, or museum experience is necessary, but enthusiasm about contemporary visual arts is required
Comfort with public speaking
Professional, welcoming, and engaging demeanor
Graduate students are provided speaker fees.

How to Submit

Interested students can submit a letter of interest to cwestj01 [at] mit.edu (Cassidy Westjohn). And we will set up a time to discuss your research interests and how they could overlap with upcoming exhibitions during your tenure at MIT.