Jill Reynolds: The Shape of Breath
-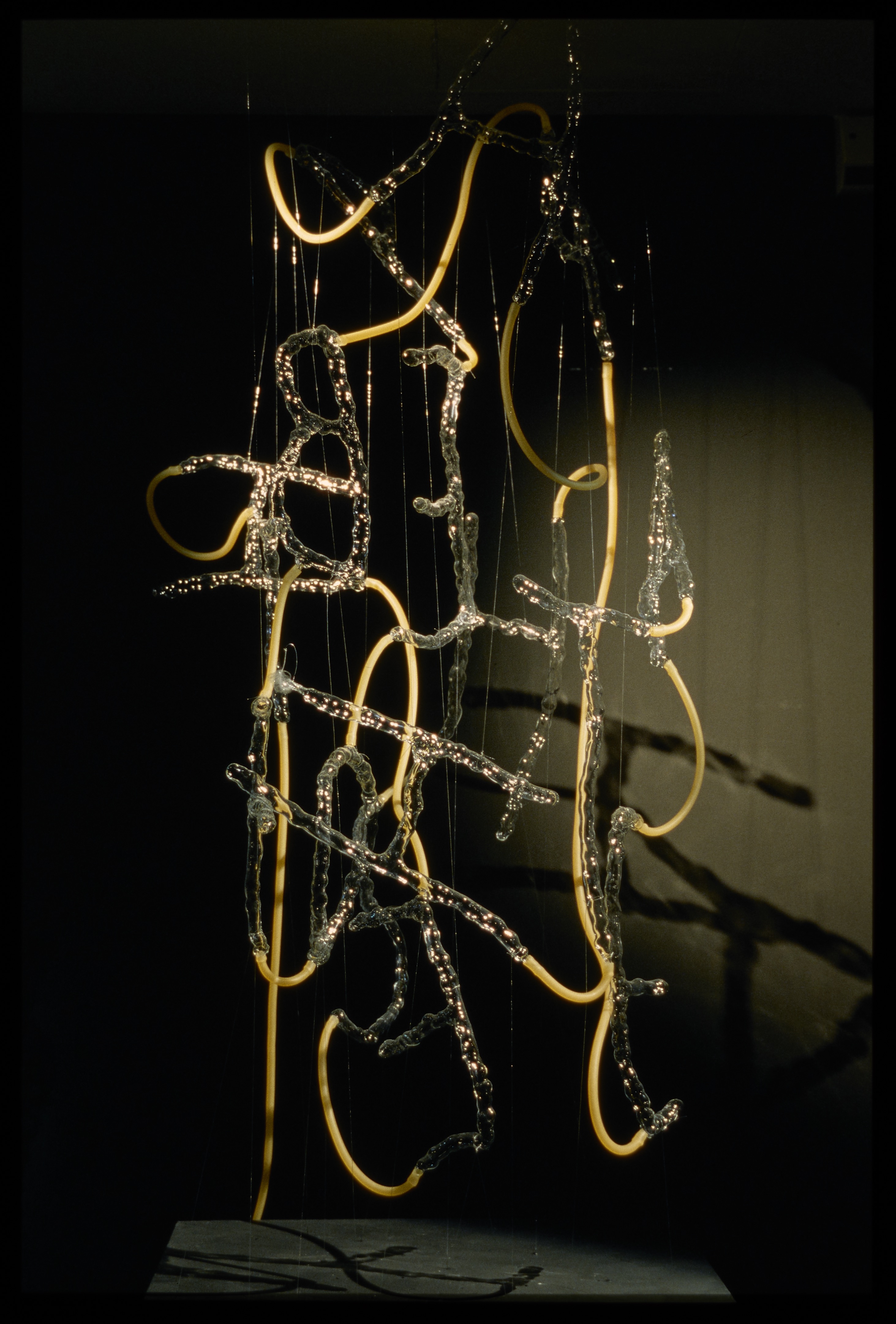 Explore all artists who have exhibited at the List in our
Artist Index
.
Seattle-based artist Jill Reynolds will create a new project, The Shape of Breath, as the List Visual Art Center's winter artist-in-residence. The exhibition will open January 24, 1997 with a reception attended by the artist from 5:30 to 7:30 p.m.
Employing an artistic vocabulary that includes stone, blown-glass, graphite, paper, water, breath, leaves, and other natural and found objects, Reynolds explores the metaphorical properties of materials — in particular, their ability to convey, carry, and communicate. For her project at the LVAC, Reynolds will use glass and breath to give form to that which is normally invisible, and to reflect upon breath as a site of language production. In so doing, Reynolds captures a moment of transience and process, which would normally be fleeting and immaterial.
The artist will be in residence for several weeks during January and February, creating blown-glass bubbles that will be incorporated into the installation — which will also encompass other components dealing with themes and metaphors related to language and breath — and to interact with gallery visitors.
Jill Reynolds' exhibition is the second in a yearlong series of projects by contemporary artists exploring the nature of language and communication. An exhibition of work by Gary, Indiana based painter Kay Rosen will be featured in Spring 1997.
The List Visual Arts Center's Artist-in-Residence program is an invitation to artists to create a new work that take advantage of the special technological, intellectual, and support resources at MIT. In return, the artist opens the creative process to gallery visitors, who may share in the development, research, and execution of the project and converse with the artist directly.