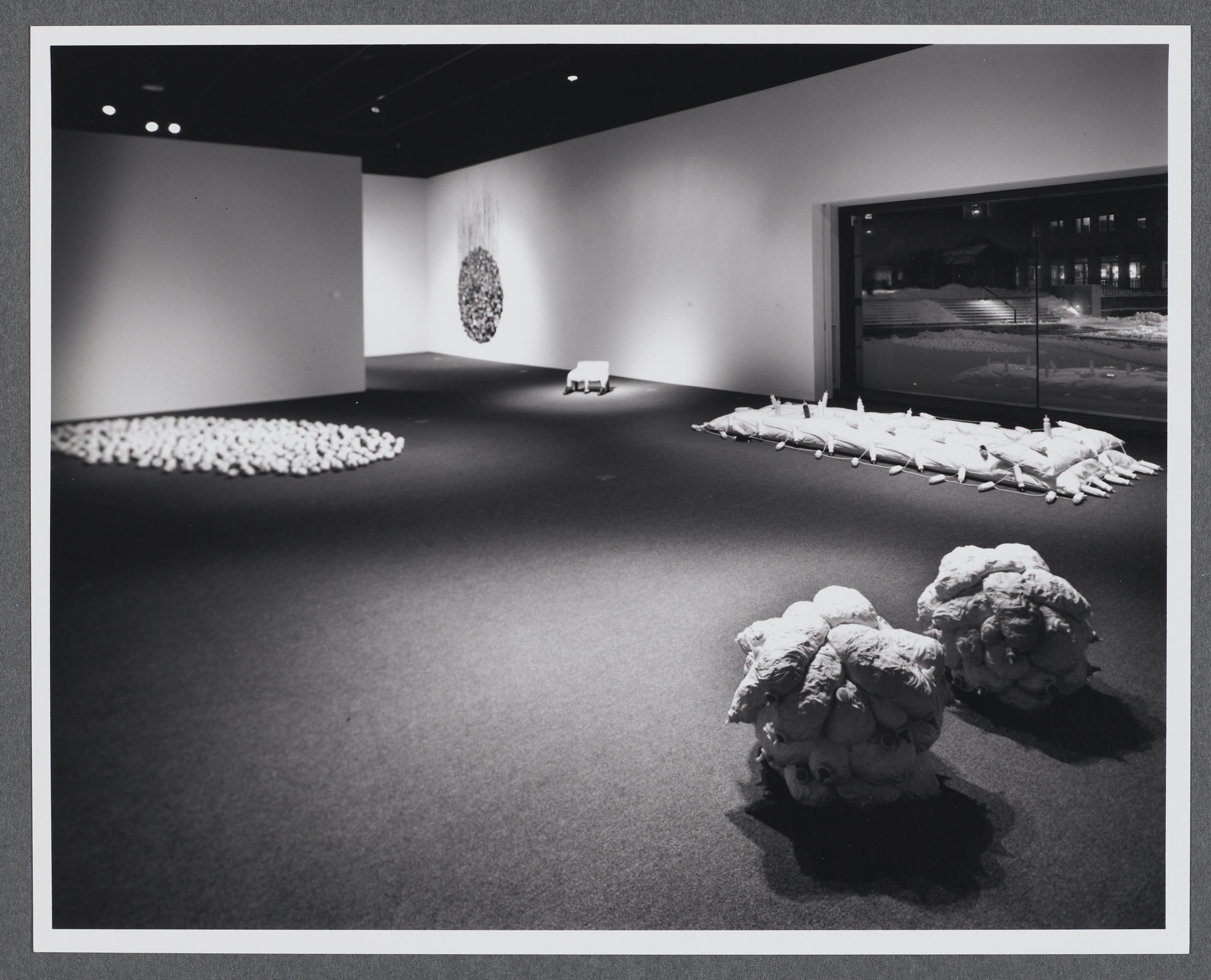 Explore all artists who have exhibited at the List in our
Artist Index
.
The exhibition Corporal Politics examines the prevalence of the body fragment as both theme and content in contemporary sculpture.
The exhibition includes works by eight well-known contemporary artists (Kiki Smith, Robert Gober, Rona Pondick, Annette Messager, Louise Bourgeois, David Wojnarowicz, and Lilla LoCurto and William Outcault) and includes representations of internal organs, bodily fluids, isolated limbs and other body parts which speak to the alienation and sense of fragmentation of individuals in today's society. The works include Pondick's sculpture of female beasts, entitled "Milk," and Smith's untitled lead crystal sculpture of sperm, the seeds of life.
Curator Helaine Posner of the List Visual Arts Center writes of the exhibition: "From the beginning the human form has been the most venerated canon and instrument of western art's investigation of identity and relationship to the world. Corporal Politics distinguishes itself from other body exhibitions by demonstrating the dramatic, often disturbing degree of dissolution which has characterized more recent sculpture.
Gober's male/female wax torso and genital wallpaper, Messager's black and white photographs of isolated body parts pinned to women's clothing, Pondick's disembodied heads, breasts and buttocks, Smith's body fluids, organs and limbs rendered in glass, bronze and paper, and Wojnarowicz's painted and photographic images with auto-biographical texts addressing the body and disease – specifically AIDS – all deconstruct ideals of coherent identity and an integrated self.
Catalogue with introduction by Donald Hall and essays by Thomas Laqueur and curator Helaine Posner, as well as additional texts by the artists.