Warren Neidich: Historical In(ter)ventions
-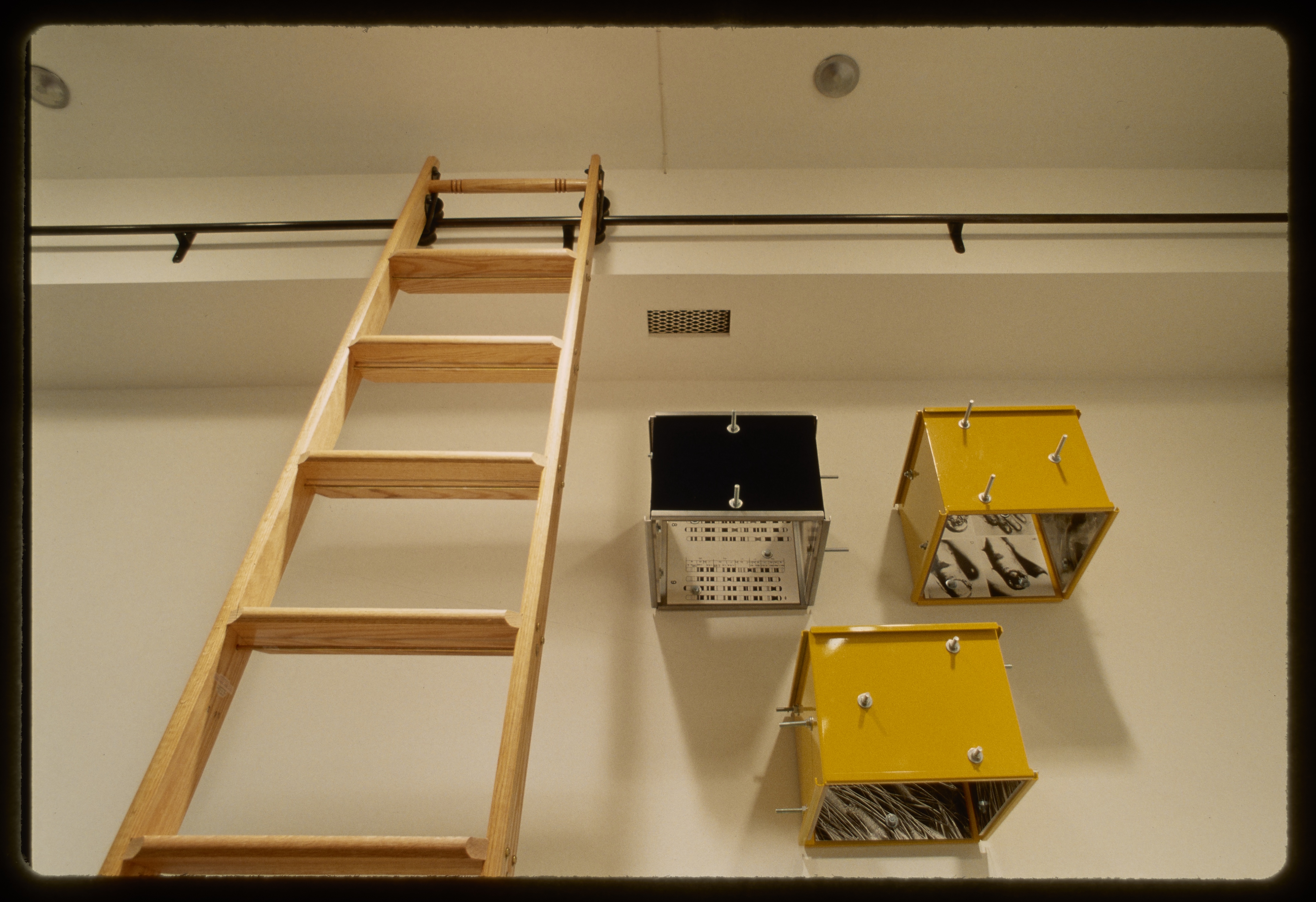 Explore all artists who have exhibited at the List in our
Artist Index
.
Warren Neidich examines not only the contradictions of the American past but also the ways in which the media shape and distort our perceptions of current events. Neidich works to expose the fallacy of photography as an unbiased chronicle of history by subverting the medium itself.
Neidich's installation at the List Visual Arts Center condenses work from four previous photographic series into what the artist calls "Time Pods" – groupings of photographs oriented around basic issues of American life, including family and gender roles in American history. The four earlier projects from which the "Time Pods" are culled include Recoding American History: What's Wrong With This Picture?, a series of photographs shot in history museums, each of which includes an anachronism (i.e. a contemporary pair of sunglasses) meant to subvert the seamless image of historical authenticity; Pseudo-Event: The Politics of Appropriation, which places African-Americans in the roles of 19th-century middle class citizens, roles in which they are seldom, if ever represented; Text: Pretext, Lessons in Visual Subversion, which unveils the propagandistic representation of World War II era Japanese-American interment camps as organized by the Associated Press archive; and Contra Curtis: Early American Coverups, images of Native Americans being massacred which Neidich photographed directly from TV reruns of Hollywood "Westerns."
These powerful photographs force us to recognize how much our perceptions of ourselves and our past are determined by convenient societal assumptions – to acknowledge just how much "story" there is in "history." Neidich's witty yet acerbic vignettes point up the loaded terms in which we understand the past, and by extension the present.
Nuclear Family, a video installation which explores our culture's apathetic acceptance of the television medium, and Collaborative Memory, a wall-mounted sculpture incorporating aluminum cubes, photographs and scents which examines memory overlap and the relationship between visual and olfactory memory, are also on view.
Catalogue with essay by David Joselit with text by Warren Neidich, and introduction by Ron Platt and Anita Doutha.