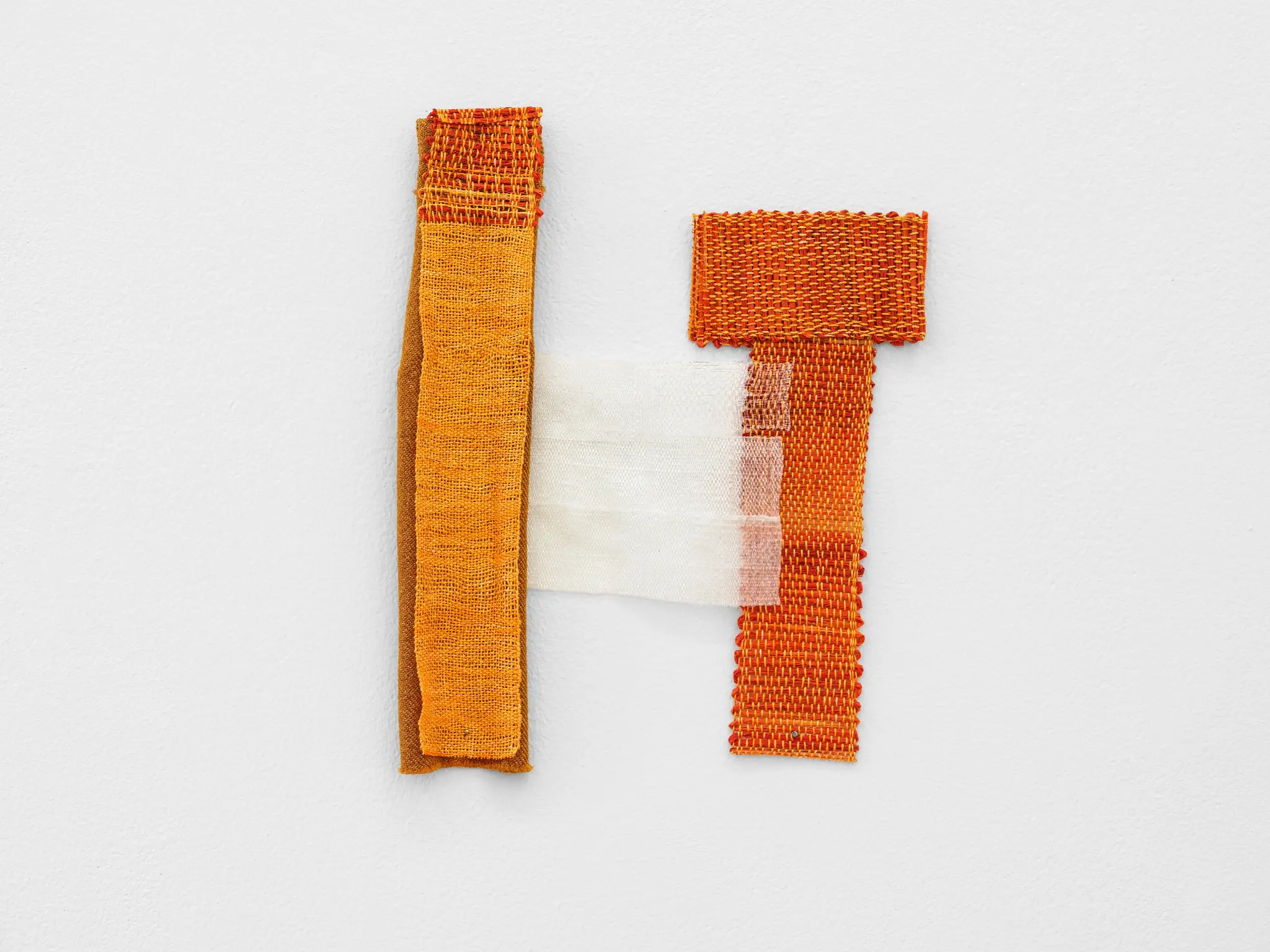 Explore all artists who have exhibited at the List in our
Artist Index
.
In Spring 2024, the List Visual Arts Center will present the first US solo exhibition of Hana Miletić.
Since 2015, the Zagreb-born artist has worked almost exclusively with hand-produced textiles across several ongoing series. The shaggy polychrome tufts of the collectively felted wool pieces in Felt Workshops, for example, are the product of a community-oriented social practice in which the artist collaborates with other female-identifying first-generation immigrants to Brussels (Miletić's home since the early 1990s).
The artist's Materials series—delicate, brightly colored weavings that are conceived in relation to street photography—are hand woven on a 1970s loom. Extending from her formal training as a photographer, their idiosyncratic shapes and color-schemes are based on Miletić's snapshots of temporary repairs to buildings and objects in urban public spaces. Though never exhibited, her photographs of responsive, ad-hoc constructions (pink tape sutures on a car's door, or teal netting swaddling a tree trunk) become templates for seemingly abstract textile pieces. Materials' fidelity to the source photography also provides a logic for the scattershot heights the works hang at when presented in the gallery. The artist's abiding interest in these repairs stems from her belief that they trace "developments affecting the cities' communities," and stand as "subjective gestures of care." Her meticulous and time-consuming use of hand work to document the ephemeral repairs reproduces this ethos of care and provides a slowness and material intimacy that Miletić found lacking in the medium of photography. Across her various series, Miletić also calls attention to the gendered associations of textile craft, subtly relating forms of historically undervalued labor, like the "women's work" of weaving, to other narratives of social and economic struggle and the larger political forces that give shape to them. 
Miletić's exhibition is organized by Selby Nimrod, Assistant Curator.
Hana Miletić (b. 1982, Zagreb, Croatia); lives and works in Brussels. She has held recent solo exhibitions at Kunsthalle Mainz, Germany (2023); Museum of Modern and Contemporary Art, Rijeka; MUDAM Luxembourg (2022); Bergen Kunsthall, Norway (2021); and WIELS, Brussels (2018). Her work was included in Dhaka Art Summit, Dhaka (2023); Manifesta 14, Prishtina (2022); and the 13th Sharjah Biennial (2017) and has been exhibited in group survey exhibitions at institutions including Antenna Space, Shanghai; Kunsthalle Wien, Vienna; Talbot Rice Gallery, Edinburgh; Museum of Contemporary Art, Zagreb; among many others. In 2021 Miletić was awarded the Baloise Art Prize.
Sponsors

Exhibitions at the List Center are made possible with the support of Fotene & Tom Coté, Audrey & James Foster, Idee German Schoenheimer, Joyce Linde, Cynthia & John Reed, and Sara-Ann & Robert Sanders. This exhibition is also supported by generous donors to the 2023 McDermott Award Gala, hosted by the Council for the Arts at MIT.

General operating support is provided by the Massachusetts Institute of Technology; the Council for the Arts at MIT; Philip S. Khoury, Vice Provost at MIT; the MIT School of Architecture + Planning; the Mass Cultural Council; and many generous individual donors. In-kind media sponsorship provided by 90.9 WBUR. The Advisory Committee Members of the List Visual Arts Center are gratefully acknowledged.