2017 Student Loan Art Program Exhibition and Lottery
-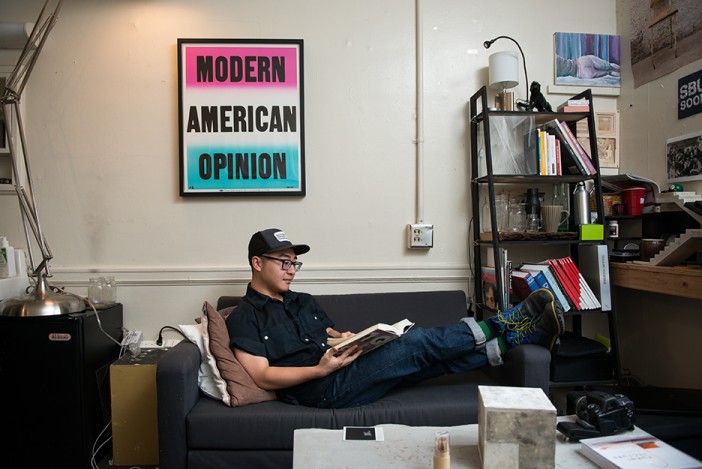 Explore all artists who have exhibited at the List in our
Artist Index
.
The Student Loan Art Program  exhibition features well over 600 original works of art primarily prints and photographs.
All MIT undergraduate and graduate students are eligible to participate in a lottery to borrow an artwork from the Student Loan Art Collection with a valid student ID.
A unique and popular MIT tradition, students have been borrowing artwork from the Student Loan Art Collection for their private rooms and communal spaces since 1969, and since 1977 the collection has been exhibited annually every September at the List Center. 
Although only MIT students are eligible to borrow works, the exhibition is open to the general public and will be on view  Sept 5 - 17. 
Beyond allowing students to borrow artwork, the Student Loan Art Program engenders a set of values centered on generosity.  This is embodied through the Institute's support for the program and the generous gifts and purchases of art for the collection.  This year visitors to the exhibition can  explore these ideas further in Community Legacy, a special project organized by artist Elisa H. Hamilton.  The interactive project engages visitors to think about their own personal legacies in relation to what defines their sense of "community".
MIT students check our FAQ page for more details on how to participate in the lottery.  
Sponsors

The collection comprises the Catherine N. Stratton Collection of Graphic Arts, established in 1966; the List Student Loan Collection, established in 1977; and the Ronald A. Kurtz Student Loan Collection, established in 1985. Approximately fifteen new works are added to the collection annually with leadership support provided by the Alan M. May Fund and the John Taylor Endowment. In 2016–2017, additional support for acquisitions was provided by Karen & Gregory Aronson, Rhea Cohen, Leila Kinney, Beth & Richard Marcus, Cynthia & John Reed, and Idee Shoenheimer .

 Major support for this program was provided by Vera G. List, MIT's Campus Activities Complex, MIT List Friends of Boston Art, and the Council for the Arts at MIT. Additional in-kind support provided by Stanhope Framers.

Arts on the Radar is presented in collaboration with MIT Program in Art, Culture and Technology, MIT Music and Theater Arts, and Arts at MIT.