Kapwani Kiwanga: Safe Passage
-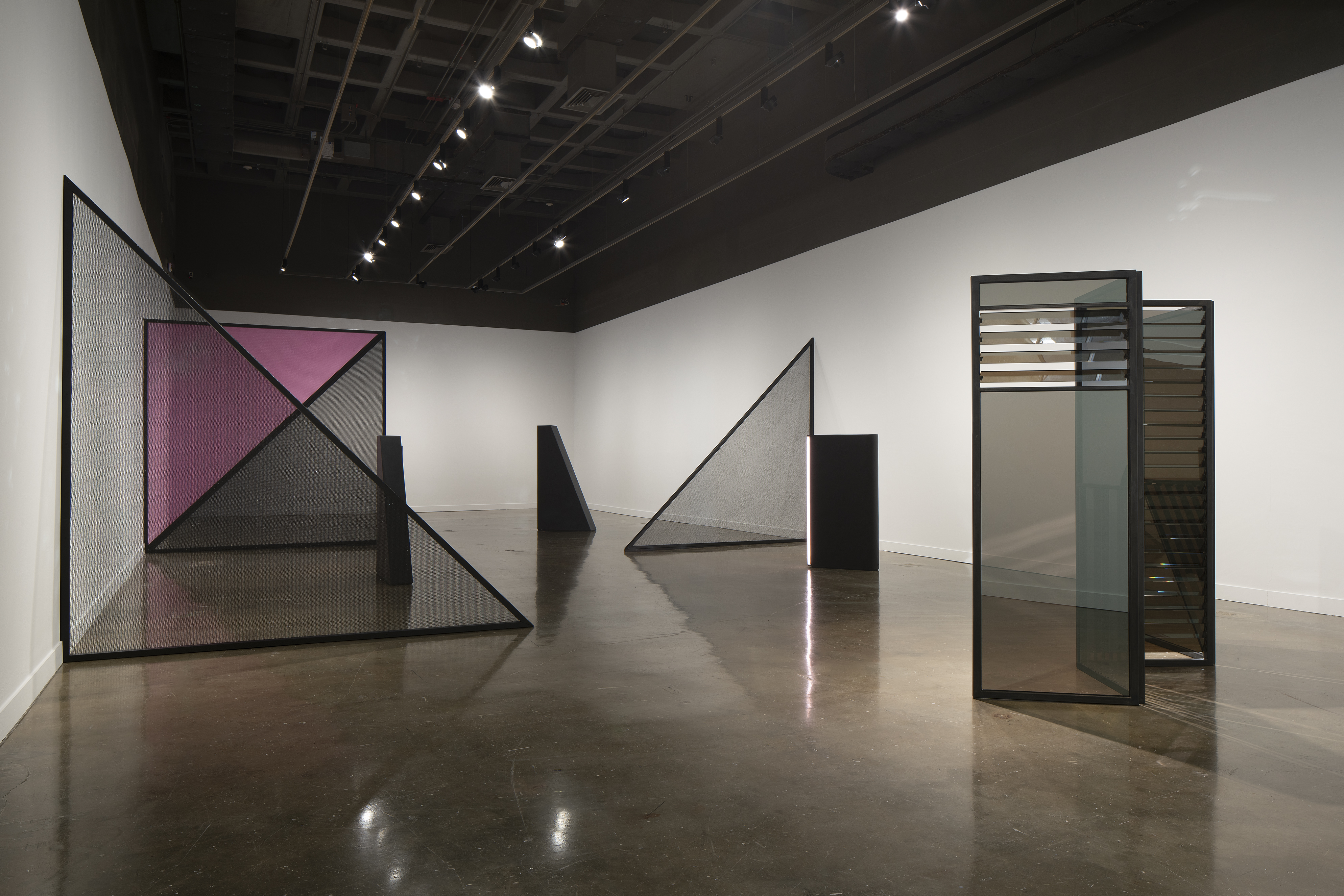 Explore all artists who have exhibited at the List in our
Artist Index
.
Kapwani Kiwanga (b 1978, Hamilton, Canada) is a Paris-based artist who traces historical narratives, excavating and considering the global impact of colonialism and how it permeates contemporary culture.
Her work is research-driven, instigated by marginalized or forgotten histories, and articulated across a range of materials and mediums including sculpture, installation, photography, video, and performance. Materiality and the economics of material production is a recurring element in Kiwanga's work, pointing to exploitation and how it manifests between politics and culture. Informed by her own biography—raised in working-class Canada, spending time with family in Tanzania, and living in France for over a decade—she is interested in the multiplicities of perspective inherent in chronicling social and political moments. With a background in anthropology and social sciences, Kiwanga embraces a subjective reading of the archive, exploring ideas around belief, mythology, and impermanence.
At the core of Safe Passage, Kiwanga's exhibition at the List Center, is an engagement with racialized surveillance and the power dynamics inherent in seeing and being seen. Kiwanga follows the lineage of surveillance and positions it in relation to blackness in America, from its roots in slavery to the role that technology performs today. Safe Passage presents four recent interconnected bodies of work that address the history of forced visibility, strategic concealment, and networks of resistance.
Kapwani Kiwanga studied Anthropology and Comparative Religion at McGill University, Canada. She has presented solo exhibitions at The Power Plant, Toronto, Canada; La Ferme de Buisson, Noisiel, France; South London Gallery, London, UK; and the Jeu de Paume, Paris, France. Recent group exhibitions include the Hammer Museum, UCLA, Los Angeles; EVA Biennial, Limerick; Irish Museum of Modern Art, Dublin; SALT, Istanbul; and the Museo de Arte Contemporáneo de Castilla y Léon. In 2018 she was the subject of a solo exhibition, A wall is just a wall (and nothing more at all) organized by the Esker Foundation, Calgary.  She is the receipient of the 2018 Sobey Art Award.
Kapwani Kiwanga: Safe Passage is organized by Yuri Stone, Assistant Curator, MIT List Visual Arts Center.
Sponsors

Exhibitions at the List Center are made possible with the support of Fotene Demoulas & Tom Coté, Audrey & James Foster, Idee German-Schoenheimer, Joyce Linde, Jane & Neil Pappalardo, Cynthia & John Reed, and Terry & Rick Stone.

Additional support is provided by Galerie POGGI, Paris; and Étant donnés Contemporary Art, a program of the French American Cultural Exchange (FACE) Foundation. Étant donnés is developed in partnership with the Cultural Services of the French Embassy in the United States, with lead funding from the Florence Gould Foundation, the Helen Frankenthaler Foundation, Chanel USA, the ADAGP, the French Ministry of Culture, and Institut Français. 

In-kind support provided by Stanhope Framers and media sponsorship provided by 90.9 WBUR.

General operating support is provided by the Massachusetts Institute of Technology; the Council for the Arts at MIT; Philip S. Khoury, Associate Provost at MIT; the MIT School of Architecture + Planning; the Mass Cultural Council, and many generous individual donors. The Advisory Committee Members of the List Visual Arts Center are gratefully acknowledged.