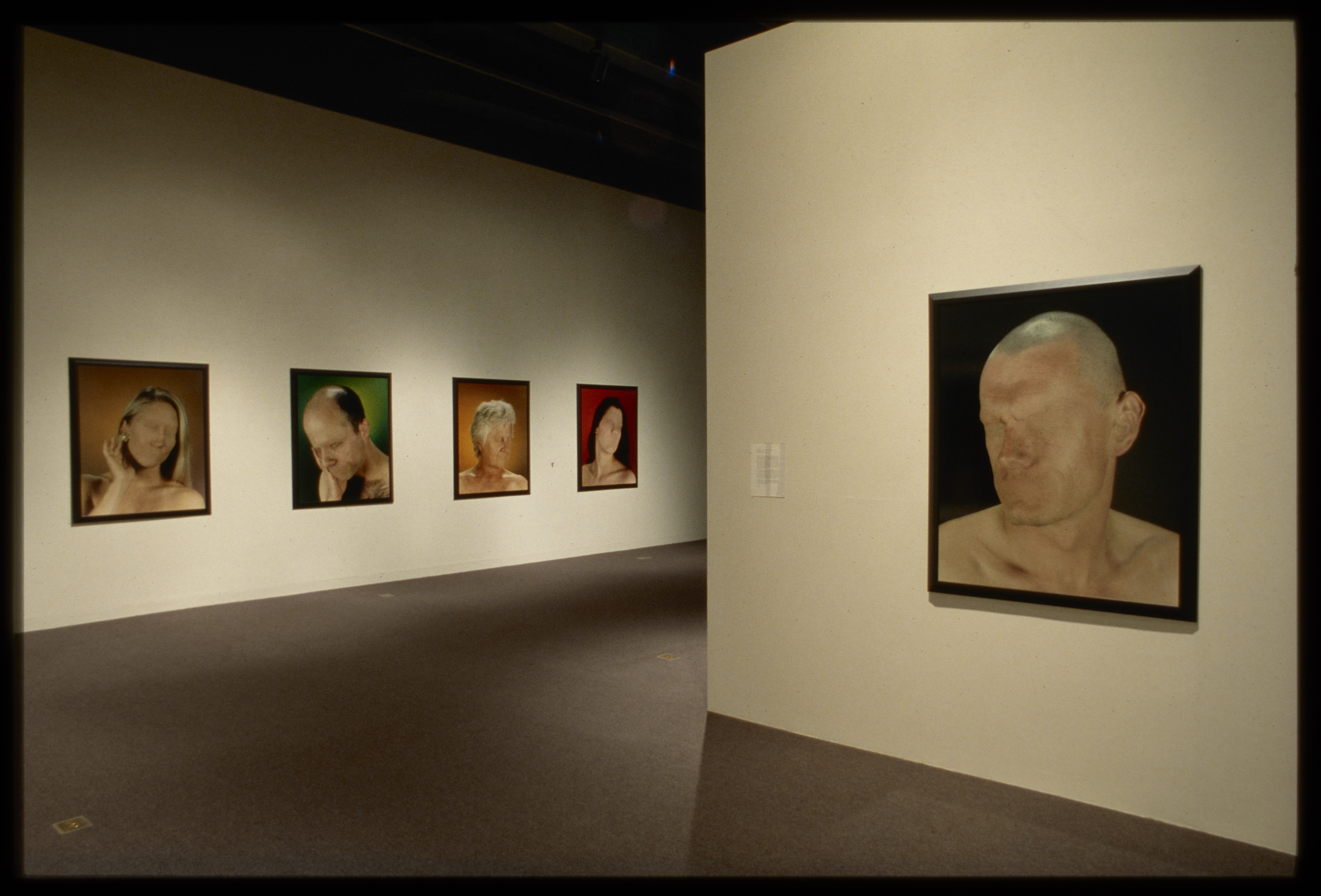 Explore all artists who have exhibited at the List in our
Artist Index
.
This exhibition includes the work of five photographers (or photographer teams) who utilize computer technology in the conceptualization and construction of their photographic images.
The improbable or impossible pictures they create within the computer are at odds with photography's traditional role as a purveyor of truth and realism; in fact the hyper-real quality of these photographs seem the work of a spectral presence born during these human and machine interactions.
Throughout the exhibition, the human body is a critical touchstone, and although we may not recognize or resemble the figures within these photographs, they may be seen to reflect both the current state of photography and the times in which we live. San Francisco artist Keith Cottingham subverts the familiarity of the photographic portrait by creating fictitious youths from an array of photographic and other two-dimensional sources which question the separation of image from mater, of soul from body. In Aziz+Cucher's The Dystopia Series, the San Francisco-based pair create portraits of individuals whose facial figures have been digitally erased. These images represent an extreme reaction to the diminishment of human interaction caused by technological encroachment. Japanese artists Okazaki+Tsuda employ still photographs and interactive electronics to explore the worlds of art, cognitive science, and technology. Boston-based artists Wenyon+Gamble bridge art and science in their new photographs of digitally scanned bodies and body elements. The work explores symbolic notions of the body in spiritual, medical, and aesthetic realms. Canadian artist Jeff Wall has recently employed computer manipulation to infuse his backlit photographic transparencies with "a kind of poetic sensibility." Wall's complex images recall the pictorial and narrative compositions of European genre and history painting.
Publication with essay and artists' entries by Ron Platt.