Three on Technology: New Photographs by Robert Cumming, Lee Friedlander, and Jan Groover
-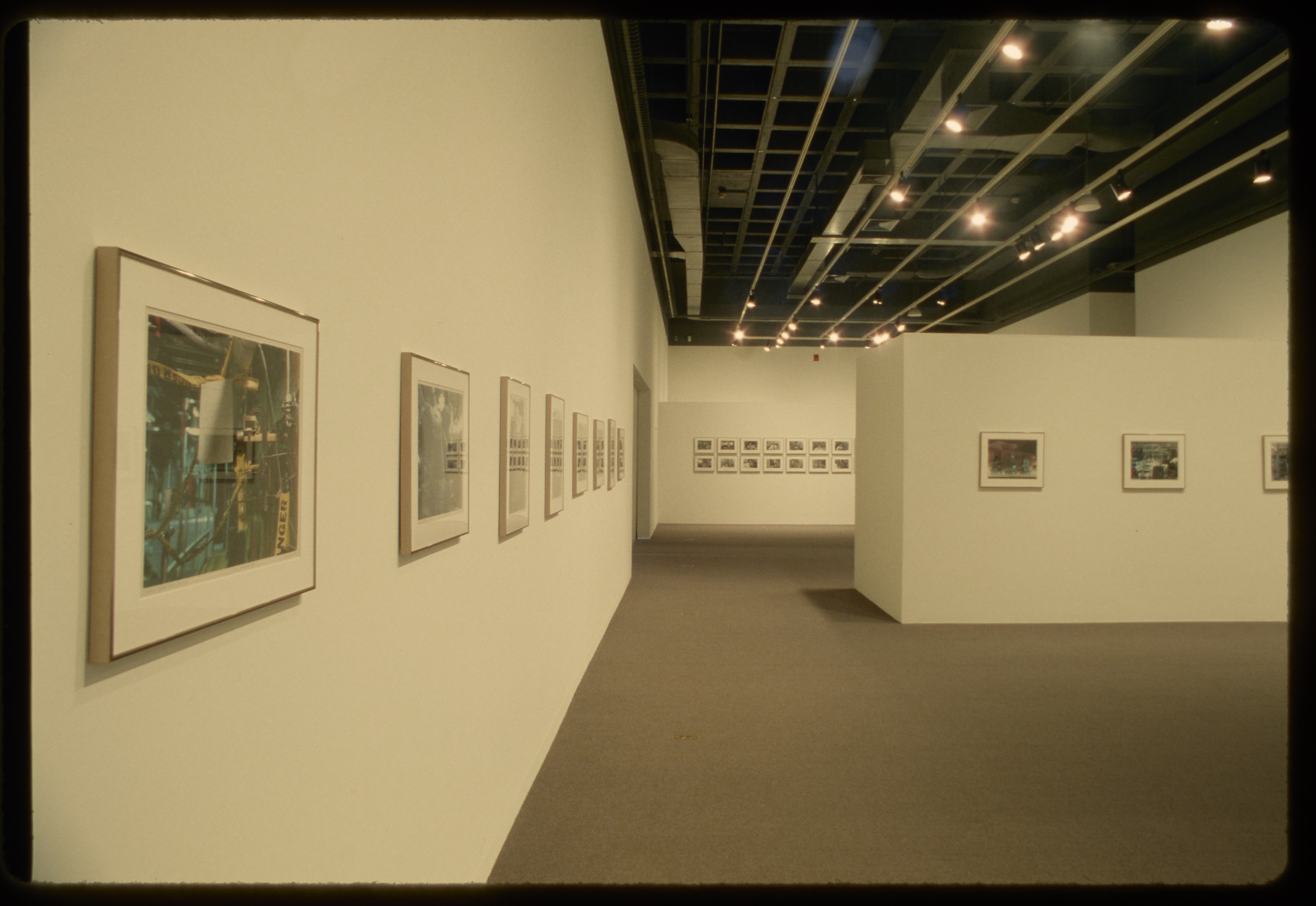 Explore all artists who have exhibited at the List in our
Artist Index
.
Photographers Cummings, Friedlander, and Groover address the technologies which characterize our moment: invisible processes—information transfers and electronic impulses—which would seem to defy photographic expression.
While at MIT, the three photographers explore a variety of different laboratory and research areas to register the effect and affect of this technological transformation, whose impact is pervasive but whose substance is elusive.
Robert Cumming's large format color images focus on the visual intricacies of objects and environments unique to MIT as he invites us into the laboratory to witness the coexistence of old and new.
Lee Friedlander delves into the social landscape, compiling a vast inventory of different individual operators of banking, insurance, medicine, emergency services, and communications in his 35 mm black and white photographs. As Alan Trachtenberg writes in the catalogue, "We look at people looking at something we do not see…and from this comes the brilliant comedy of the pictures, they cannot see what we see: their own faces as their eyes and bodies and hands act out commands or otherwise respond to signals invisible to us."
And Jan Groover, a confirmed formalist, photographs laboratory supplies and debris and detritus of obscure research corners to produce exquisite still lifes imbued with a nostalgia for the drama and promise of earlier industrial forms and technology. She produces her finely printed, toned and black and white photographs with a large format camera, constructing subtle tensions, rich surfaces, and restless spatial ambiguities of these forms. Catalogue with essays by Leo Marx and Alan Trachtenberg.
Sponsors

Commissioned by MIT through the New Works Program of the Massachusetts Council on the Arts and Humanities and curated by Katy Kline and Dana Friis-Hansen, the exhibition was generously supported by the National Endowment for the Arts and the Polaroid Foundation.