Student Loan Art Program Exhibition and Lottery 2015
-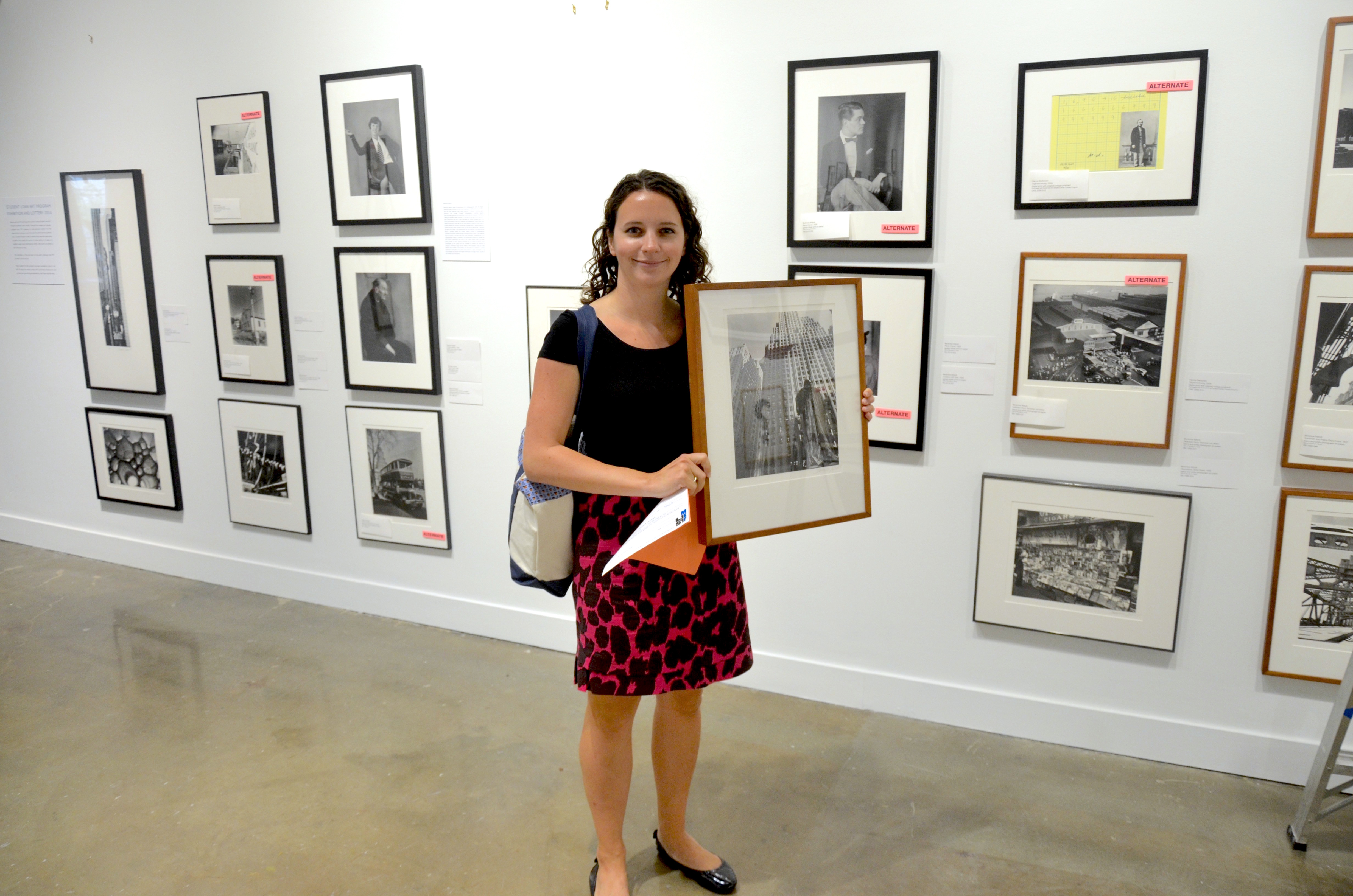 Explore all artists who have exhibited at the List in our
Artist Index
.
Note: the 2015 -2016  Student Loan Art Exhibition Lottery results have been processed.
An email has been sent to notify all participants if they received an artwork, been selected as an alternative or have not been matched with a piece this year.  If you haven't received an email contact Alison Hatcher at ahatcher [at] mit.edu.
The Student Loan Art Program  exhibition features nearly 600 original works of art primarily prints and photographs. A unique and popular MIT tradition, students have been borrowing artwork from the Student Loan Art Collection for their private rooms and communal spaces since 1969, and since 1977 the collection has been exhibited annually every September at the List Center.

A highlight of this year's exhibition is the addition of  MIT List Center's 30th Anniversary Print Portfolio which features artists: Adel Abdessemed, Nairy Baghramian, Cai Guo-Qiang, Ping Chong, Ralph Cobrun, Robert Cumming, Ann Hamilton, Runa Islam, Gyorgy Kepes, Michiko Kon, Ken Okishi, Otto Piene, Kay Rosen, Tavares Strachan and Sarah Sze. These artists were selected by the List Center's four directors – Kathy Halbreich, Katy Kline, Jane Farver, and Paul Ha – as a small example of the many exceptional  artists presented at the List over the last thirty years. MIT students are eligible to borrow a work of art from this portfolio for the first time this year.
"Since opening our doors to the public in 1985, the List Center has exhibited, commissioned, and added to MIT's permanent art collection of some of the world's leading cutting edge artists. On our 30th anniversary of being MIT's contemporary art museum, we are proud to present a small cross section of the artists that we were fortunate enough to exhibit through this newly published print portfolio," said Paul C. Ha, MIT List Visual Arts Center Director.
Participating
For details about participating in the lottery, please check out the Student Loan fact sheet linked below, or email listinfo [at] mit.edu.
About the Collection
The collection is comprised of the Catherine N. Stratton Collection of Graphic Arts, established in 1966, the List Student Loan Collection, established in 1977, and the Ronald A. Kurtz Student Loan Collection, established in 1985. Approximately fifteen new works are added to the collection annually to expand the breadth of its offerings.
Sponsors

Support for this program has been provided by Vera G. List, MIT's Campus Activities Complex, MIT List Friends of Boston Art, Council for the Arts at MIT, endowments generously established by John Taylor and Alan May and recent purchase funds received from Brit d'Arbeloff, Karen & Greg Arenson, Rhea Cohen, Margaret Anne Cullum, Jane Pappalardo, and Susan Whitehead.

The Graduate Students' Reception is supported by Graduate Student Life Grants and Christine Ortiz, Dean for Graduate Students.  New acquisitions include generous gifts by Phyllis Andersen (in memory of Wayne Andersen), Arlette and Gus Kayafas, Andrew Katz and Melinda Home, Beth and Richard Marcus, and Jeanne and Don Stanton.