Siah Armajani: Communal Spaces
-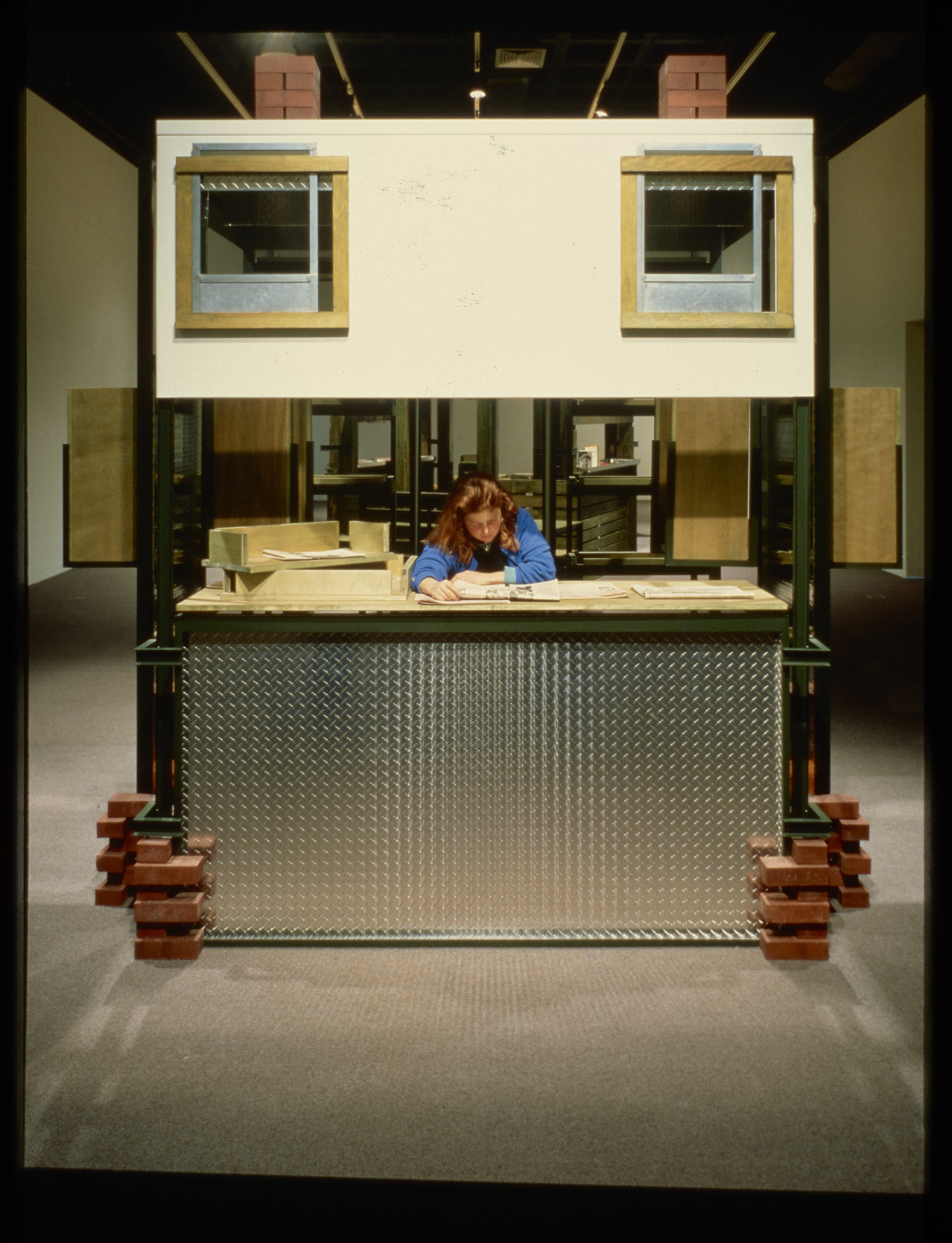 Explore all artists who have exhibited at the List in our
Artist Index
.
Minneapolis-based Siah Armajani is at once a sculptor, architect, and social philosopher.
Born in Persia in 1939, he came to America at the beginning of the 1960s during a period of major social upheaval and radical rethinking of attitudes toward politics and art. Motivated by the desire to create conditions for public discourse and exchange, Armajani creates works that include gardens, reading rooms, bandstands, grouped office cubicles, assembly rooms, bridges, and lobbies.
Armajani says of his work, "I am interested in the nobility of usefulness. My intention is to build open, available, useful, common, public gathering places. Gathering places that are neighborly."
This exhibition represents many of the useful and communal spaces that Armajani has designed or proposed for different locations around the world. The artist has also been commissioned by MIT to create a master design plan for MIT's main public entrance lobby at 77 Massachusetts Avenue, with funds from the New Works Program of the Massachusetts Council on the Arts and Humanities. Later in the spring the artist will present his observations and some preliminary suggestions for improving the appearance, function, and spirit of the space—inviting and encouraging the response and participation of the entire community in the discussion. The prototype Kiosk included in the exhibition is proposed as one means of organizing the distribution of newspapers and other printed materials that currently clutter the space.
The exhibition will also feature the first public viewing of a major new work, Armajani's large Sacco and Vanzetti Reading Room No. 2, with benches, shelving, and assorted reading materials. This piece constitutes a testimonial to the two Italian immigrants whose execution in nearby Charlestown in 1927 has come to symbolize the betrayal of the principles of human rights and freedom of belief on which the United States was founded. Armajani does not recall the event through specific imagery or traditional iconography, but instead proposes a staged but non-hierarchical sequence of places, built of simple and unpretentious materials to welcome all manner of visitors into the space.
The exhibition was organized by List Center Curator and Acting Director Katy Kline. A public preview reception occurs Friday, February 26, 5 to 7pm. The artist will be present.