Rebecca Purdum: Paintings
-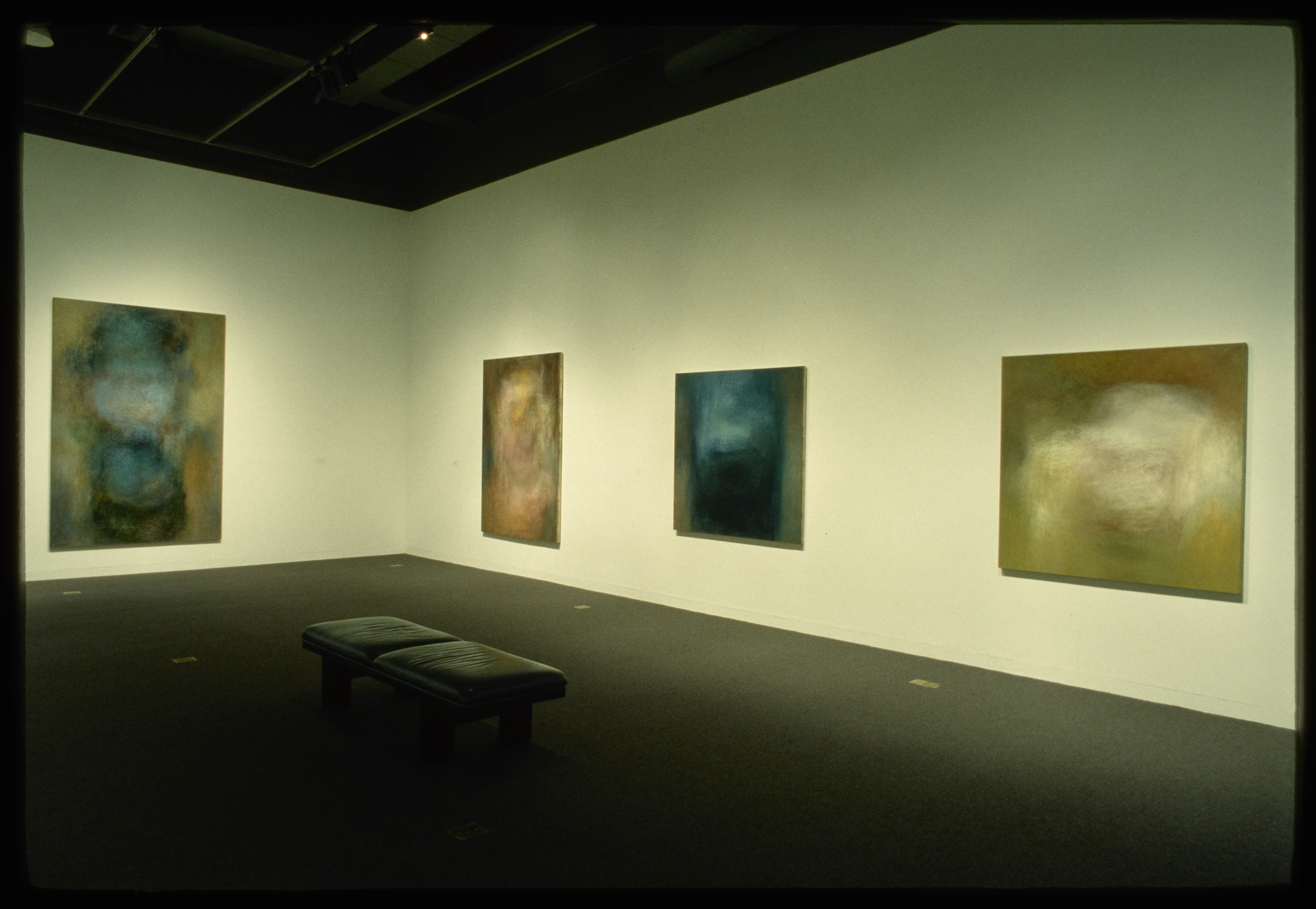 Explore all artists who have exhibited at the List in our
Artist Index
.
Rebecca Purdum's large canvases, which she paints with her fingertips, are noted for their robust but delicately handled color.
In the exhibition catalogue, Curator Dana Friis-Hansen wrote, "While much of the art of the past decade charms by testing or teasing the intellect, the work of this young New York painter stirs the spirit – a risky, often unrewarded task in these complicated times. In Purdum's paintings, it is as if we peer into the ether, that rarified elements of mixing matter and atmosphere formerly thought to compose the upper regions of space. With magical effect, Purdum delicately balances the use of paint for its physical capacities with the illusion it can offer the eye." Eight major paintings represent nearly five years of work. 
Publication available. 36-page exhibition catalogue with an essay by Dana Friis-Hansen, eight color plates, a biography and bibliography.