Private Works by Public Artists: Scott Burton, Richard Fleischner, Kenneth Noland
-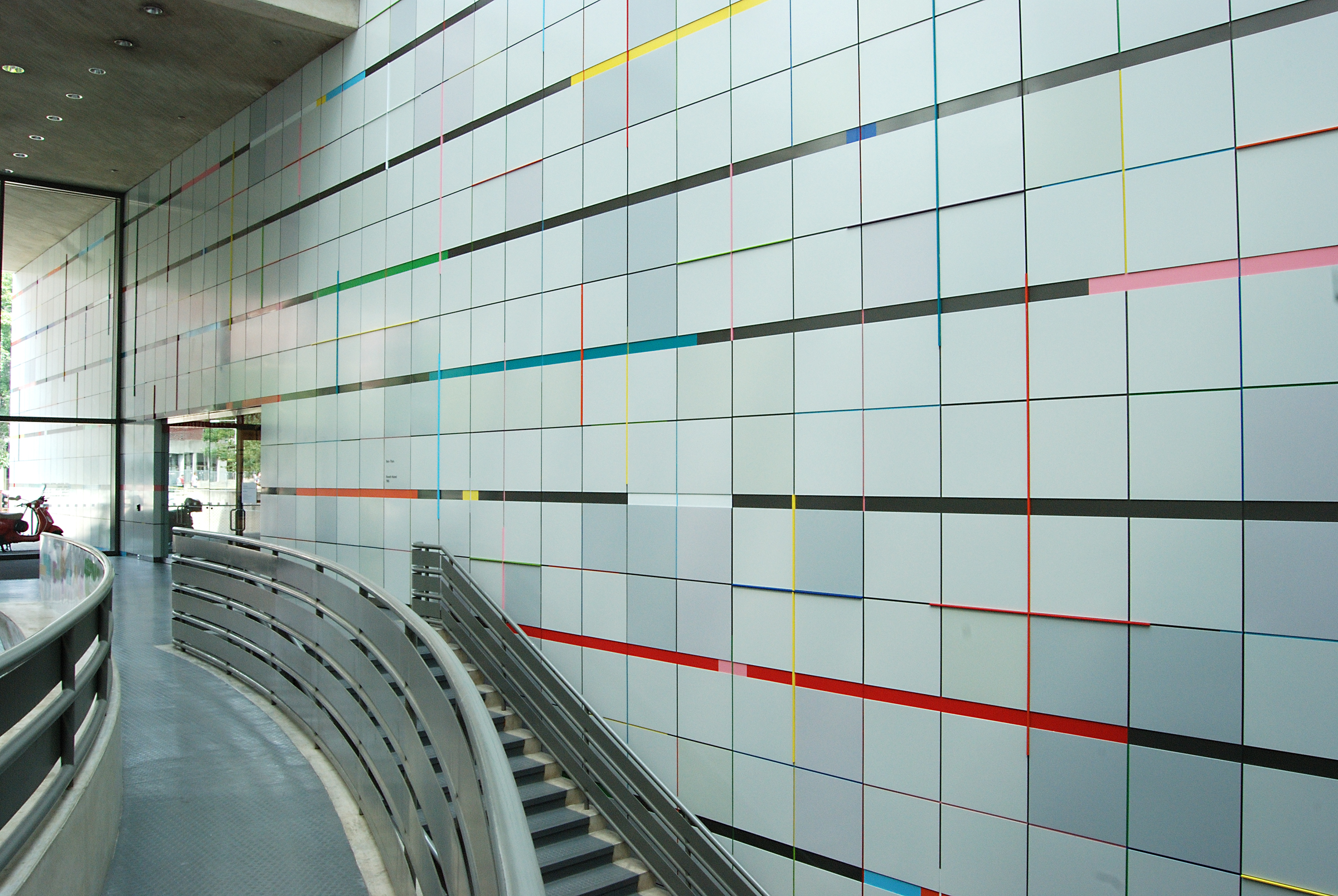 Explore all artists who have exhibited at the List in our
Artist Index
.
This exhibit features studio-produced works from the artists who collaborated with I. M. Pei & Partners in the design of The Wiesner Building, home to the List Visual Arts Center.
Kenneth Noland is the best known of the three artists in this show. For many years he has explored the possibilities of geometrical abstract painting. A textbook example of the origins of this style is provided by the two works Ex Nihilo (1958) and Virginia Site (1959). Both feature a pattern of concentric circles, but whereas the first still treats this liberally, the form and color of the second are subjected to strict discipline.
 Scott Burton, who was responsible for the bench and the stairway curve in the Wiesner Building atrium, is in a sense a craftsman-artist; he mainly designs art furniture. A fairly comprehensive set of table, chair, and one and two-person benches in stainless steel is on display. Burton exploits the potential of unusual materials. His Two-Part Chair in granite is massive and monumental, and his Lava Rock Chairhas the capriciousness of a Baroque pulpit.
 Richard Fleischner, who designed the Wiesner Building courtyard, is represented by a sturdy Froebel Block Construction and a bronze Figure on a Bench, the small scale of which stands somewhat in contrast to the other works on display. The figure demonstrates a profound sense of what might be called the weight of space, not surprising for an artist whose main concern is the creation of integrated environments.