Satellite Intelligence: New Art from Boston & San Diego
-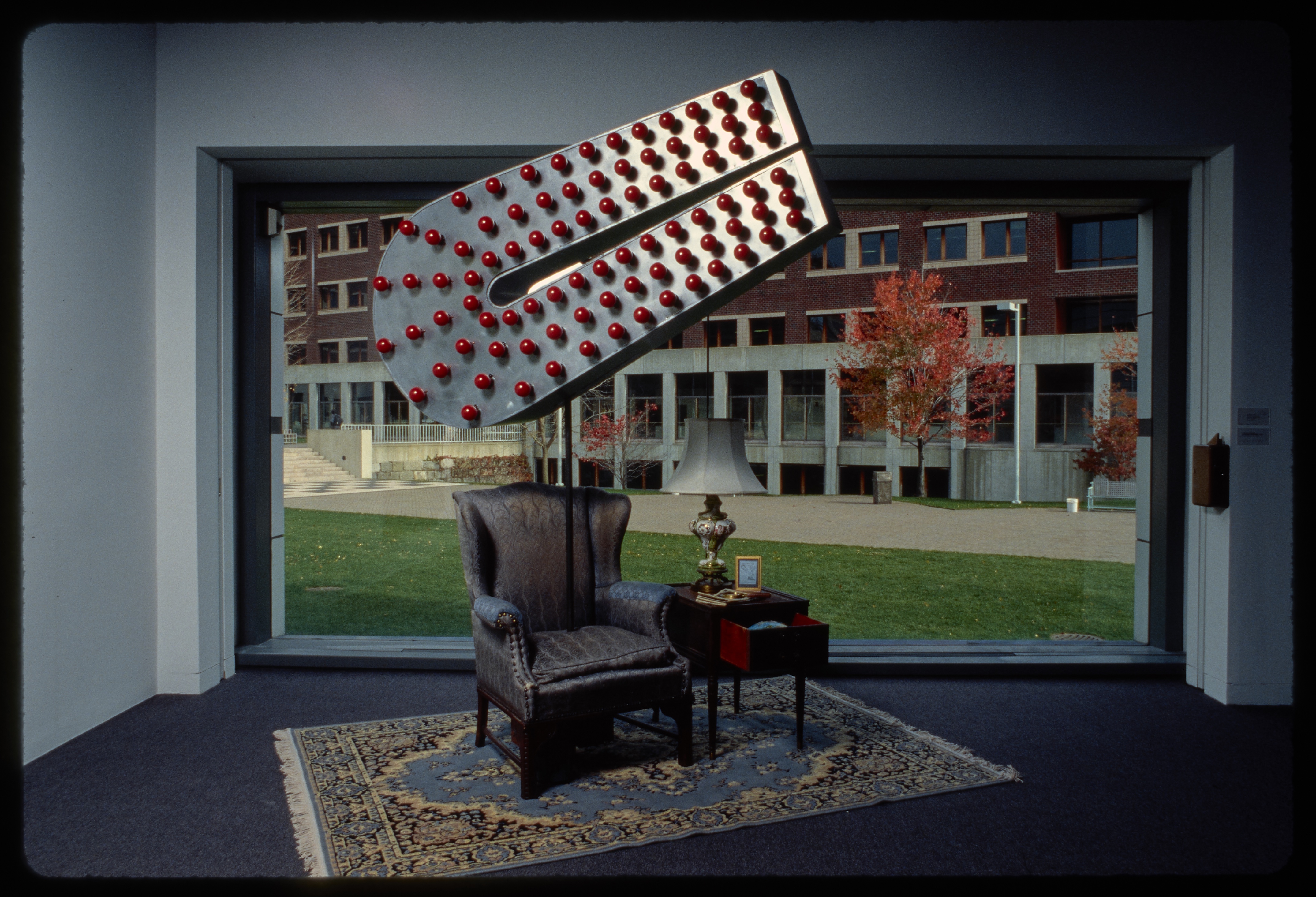 Explore all artists who have exhibited at the List in our
Artist Index
.
To kick off the 1990-1991 exhibition season, the MIT List Visual Arts Center will open an exhibition of work by twelve artists, six each from the Boston and San Diego areas.
The exhibition includes a wide range of media and styles, reflecting the diversity of work being done in these respective locations. Co-organized by curators from the San Diego Museum of Contemporary Art (formerly the La Jolla Museum of Contemporary Art) and the List Visual Arts Center, the show premiered in La Jolla this summer.
Satellite Intelligence: New Art from Boston and San Diego was conceived to consider and compare the art being produced in Boston and San Diego, like-sized cities that are located within a 300-mile radius of the two largest and most important art centers in the United States: New York and Los Angeles. The selection of work—drawn from artists' responses to a call for entries in both regions—was accomplished through an inventive curatorial process. The Boston area artists were chosen by the San Diego Museum curatorial staff, and the List Visual Arts Center curators selected the San Diego artists. Winnowed down to twenty studio visits in each locale, six artists were from each area were eventually chosen for the show. 
Publication available. Illustrated catalogue with essay by former La Jolla Museum of Contemporary Art Senior Curator Ronald J. Onorato. 
Sponsors

Satellite Intelligence is made possible, in part, by a grant from the National Endowment for the Arts, and contributions from Mr. and Mrs. Michael Dingman, Edward and Joyce Glazer, and the La Jolla Bank & Trust.