Synthetic Spaces: Holography at MIT
-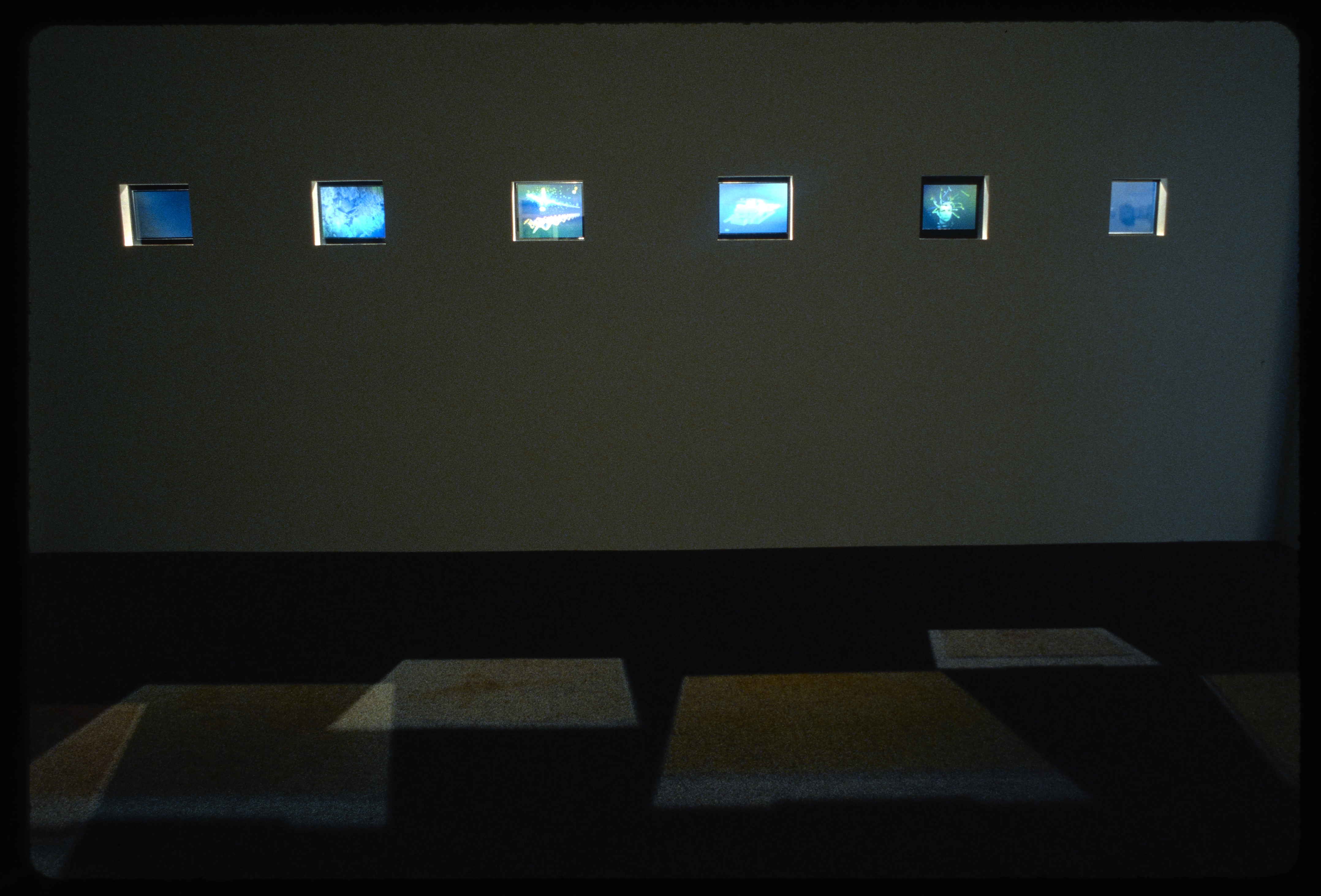 Explore all artists who have exhibited at the List in our
Artist Index
.
Over the past five years, some of the most important developments in computer-generated holography have originated in the Spatial Imaging laboratory of Dr. Stephen Benton and his students.
Having invented the white-light "rainbow" hologram in the late 1960s, Dr. Benton continues his pioneering work using the most advanced computers to invent new types of holography.
Synthetic Spaces: Holography at MIT explores a range of recent technical and design innovations, and includes holographic three-dimensional portraits, computer-generated landscapes, medical visualizations from data off CAT and MRI scans, automotive CAD and architectural databases, and large-scale holograms, as well as documentation of wide-angle Alcove Holography and interactive Holographic Video. The exhibition was organized by guest curator Betsy Connos, a visual artist, holographer, and Spatial Imaging alumna, with List Center Curator Dana Friis-Hansen. 
Publication available. Illustrated brochure with a technical history and analysis of recent holographic developments.