Peter Laurens Mol: Retrospective
-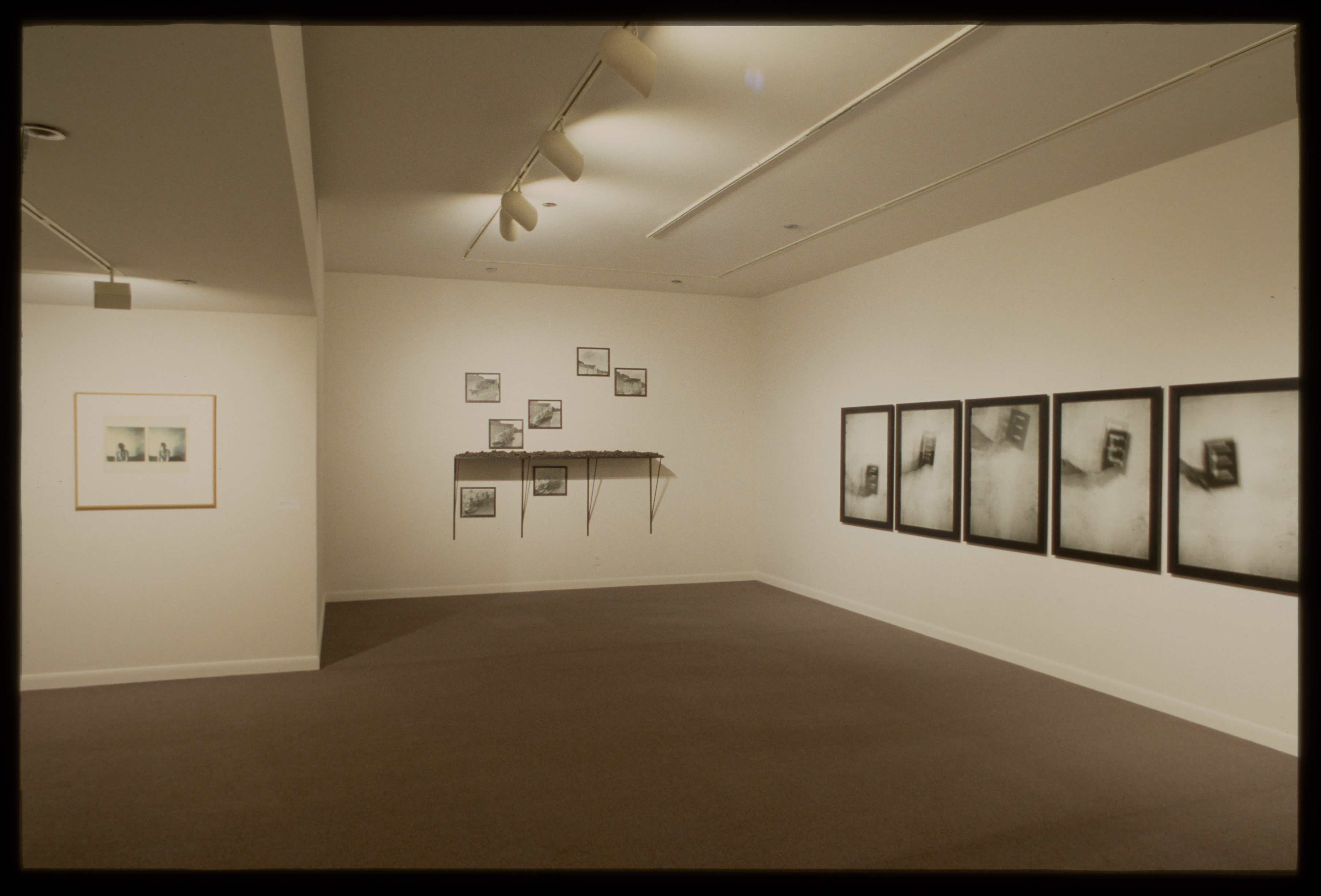 Explore all artists who have exhibited at the List in our
Artist Index
.
The List Visual Arts Center presents the exhibition Peter Laurens Mol, a twenty-year retrospective of the work of this 46-year-old Dutch artist. This is the first solo museum presentation of Mol's work in the US, and includes nearly fifty mixed-media constructions dating from 1972 to 1993.
The artist's subtle, conceptual constructions and photo-sculptures reflect his fascination with alchemical transformation, symbols related to energy and language, mythology, and the Northern tradition of Dutch painting. Mol's use of natural materials is particularly significant to his work: lead, zinc, iron, sulphur, and tar are used with a sensitivity to their inherent and symbolic qualities. On the surface, Mol's work is intriguing and appealing, and one need not decipher all of the artist's codes to enjoy his meticulously crafted constructions.
Mol's work from the 1980s and 1990s is defined by his exploration of several mythological themes and figures including Icarus, Venus, Mars, and Saturn. He examines these mythic dramas through a literal and symbolic use of natural materials. The Mars series, for example, explores a violent temperament, the god of war, and the red planet. Mol places all of his Mars works in the domain of masculine behavior and associates these works with urban expansion, industrialization, war, and violence. Mol's Venus series operates almost as an antidote to his Mars series, exploring femininity, beauty, and love.  
Pieter Laurens Mol was organized by the Stedelijk Van Abbemuseum, Eindhoven. The North American tour was organized by the Stedelijk Van Abbemuseum, the Contemporary Arts Museum, Houston and the artist and has been made possible by a grant from the Ministry of Welfare, Health and Cultural Affairs, Rijskwijk. We thank NV REDE Economic Development Corporation Eindhoven Region, The Netherlands, for their support.