Melvin Moti: The Prisoner's Cinema
-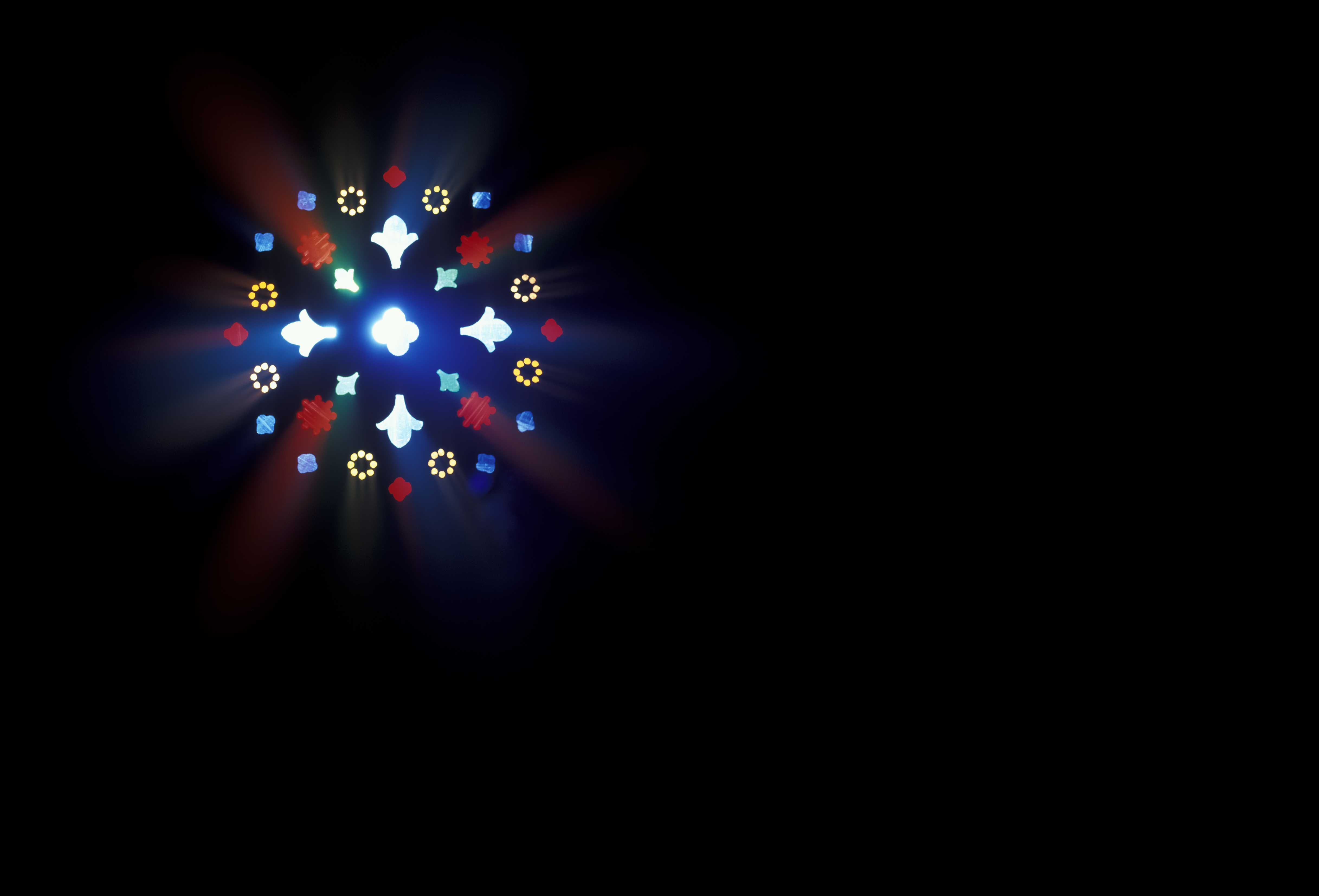 Explore all artists who have exhibited at the List in our
Artist Index
.
The MIT List Visual Arts Center is pleased to present Melvin Moti: The Prisoner's Cinema, the first U.S. museum exhibition of the work of Dutch artist Melvin Moti (b. 1977, Rotterdam). 
The work of Melvin Moti gives form to incidents, events, and subjects displaced from historical narratives. The artist's practice often revolves around research on a forgotten, hidden, or obscure phenomenon. The Prisoner's Cinema (2008) is based on reports of hallucinations resulting from periods of prolonged visual deprivation. Prisoners confined in a dark cell have repeatedly described experiencing vivid hallucinations of multicolored light. The phenomenon has come to be known as 'the prisoner's cinema.' The reduced stimulation of vision produces various colors that seem to emerge out of darkness, and geometric shapes that seem to be projected in front of the viewer. Those who have experienced the phenomena find it difficult to describe; the 'prisoner's cinema' is also thought to explain some types of supernatural events, as well as religious visions. In The Biography of a Phantom (2004), Moti documents locations in London where the famed ghost of Katie King has appeared. Perhaps the most famous apparition in the history of spiritualism, she first manifested in the 1870s, her image captured in photographs through the early 20th century.
Melvin Moti: The Prisoner's Cinema is organized by João Ribas, Curator, MIT List Visual Arts Center.
About the Artist
Melvin Moti was born in Rotterdam, The Netherlands, in 1977, and he studied at the Academie Voor Beeldende Vorming in Tilburg, The Netherlands from 1995 to 1999 and worked at De Ateliers in Amsterdam, The Netherlands from 1999 to 2001, where he now teaches. His work has been exhibited at several European institutions, including the FRAC Champagne in Reims, France, the Stedelijk Museum in Amsterdam, the Museum für Moderne Kunst in Frankfurt-am-Main, Germany and the Kunstverein Köln, Cologne, Germany. He recently participated in the 5th Berlin Biennale, Berlin, Germany and his work was on view in a solo exhibition from February 19 through April 25, 2010 at Wiels in Brussels, Belgium. He lives and works in Rotterdam.
Sponsors

Support for Melvin Moti: The Prisoner's Cinema has been generously provided by the Mondriaan Foundation, The Netherlands Cultural Services, David Teiger, the Council for the Arts at MIT, and the Massachusetts Cultural Council.