Chantal Akerman: Moving through Time and Space
-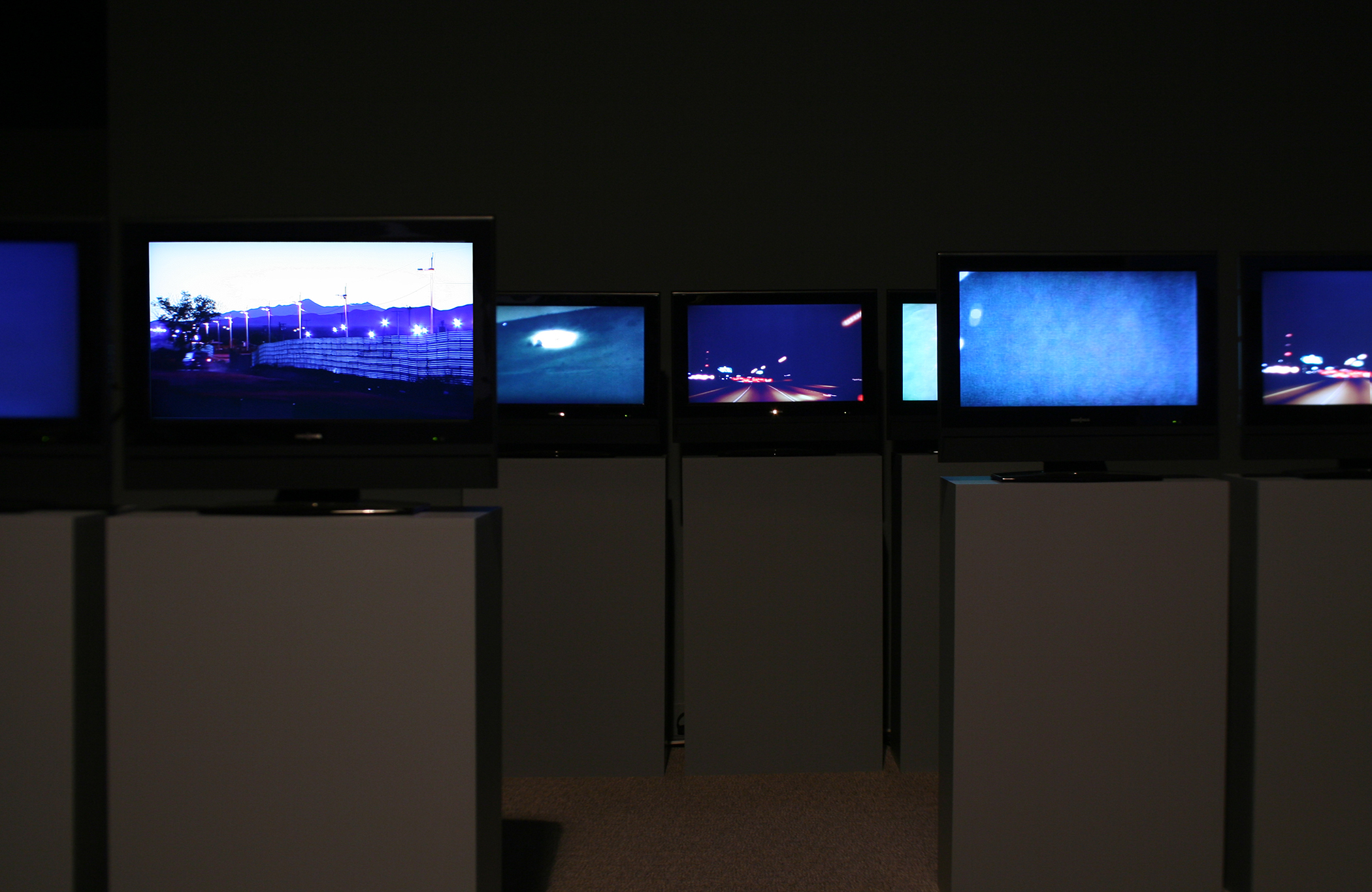 Explore all artists who have exhibited at the List in our
Artist Index
.
The MIT List Visual Arts Center (LVAC) is pleased to present Moving through Time and Space the first museum survey exhibition featuring the works of filmmaker and video artist Chantal Akerman.
The exhibition features five works including single-channel pieces Sud (South), 1999; and Là-bas (Down There), 2006; as well as multi-channel works, D'est: Au bord de la fiction (From the East: Bordering on Fiction), 1995; De l'autre côté (From the Other Side), 2002; and Les Femmes d'Anvers en Novembre (Women of Antwerp in November), 2007, a new work created especially for the exhibition.
Chantal Akerman: Moving through Time and Space was organized as a collaborative effort by The Blaffer Gallery at the Art Museum of the University of Houston, the MIT List Visual Arts Center, The Contemporary Art Museum St Louis, and Miami Art Central/Miami Art Museum. A 120-page illustrated catalogue accompanies the exhibition. Each individual work receives an in-depth interpretive essay. Rina Carvajal, curator at the Miami Art Museum, writes about D'est while independent curator Klaus Ottman writes on De l'autre côté. Claudia Schmuckli, curator of the Blaffer Gallery, and Bill Arning, curator, MIT List Visual Arts Center, focus on Sud and Là-bas respectively. Terrie Sultan writes on Les Femmes d'Anvers en Novembre. The catalogue is designed, produced and distributed by Marquand Books of Seattle, Washington. The show is traveling nationally to all of the organizing venues.
Chantal Ackerman will also be conducting an artist's residency at MIT. 
Sponsors

Chantal Akerman: Moving through Time and Space has been made possible by generous grants from the Andy Warhol Foundation for the Visual Arts and the Barbara Lee Family Foundation Fund at the Boston Foundation. The commissioning of Akerman's new work is made possible by the Ella Fontanals Cisneros Collection.  Additional funding for the exhibition at the List Visual Arts Center was generously provided by the Nimoy Foundation; LEF Foundation; the Council for the Arts at MIT; the Society of Friends of Belgium in America; and the Massachusetts Cultural Council. Media Sponsor: Phoenix Media/Communications Group.