List Projects: Narrative Color
-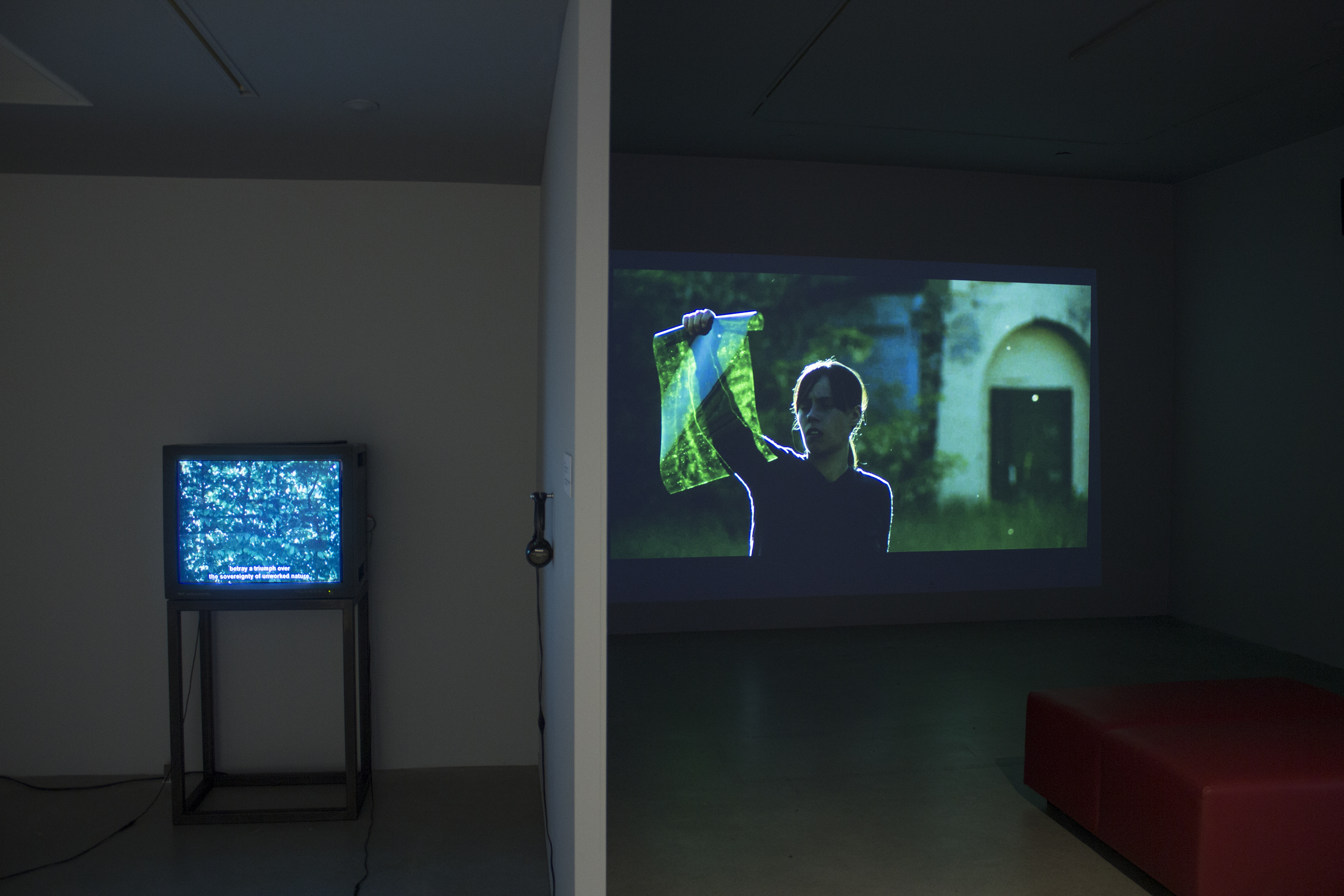 Explore all artists who have exhibited at the List in our
Artist Index
.
List Projects: Narrative Color considers the relationship between color and narrative in a small selection of artists' films and videos made since 1970.
The works' contents and structures are diverse, ranging from investigations into capital and ideology in postwar Germany to Hollywood melodrama and contemporary fashion. However, each work uses a non-traditional narrative structure to present a sequence of events or actions, for which color both informs and is informed by the respective work's narrative. Furthermore, speech—spoken on-screen or by an off-screen narrator—is fundamental to their treatments of color. Significantly, these attributes distinguish them from the legacy of artists' films since the 1950s, which largely treat color as something that exists independent of language.  The exhibition features KP Brehmer, Bernadette Corporation, Mareike Bernien and Kerstin Schroedinger, Derek Jarman, and Bruce and Norman Yonemoto.
List Projects: Narrative Color is curated by Alise Upitis, Assistant Curator, Public Art and Exhibitions, MIT List Visual Arts Center
Sponsors

Support for this exhibition has been generously provided by the Massachusetts Institute of Technology, the Office of the Associate Provost at MIT,  Council for the Arts At MIT,  MIT School of Architecture + Planning, Terry & Rick Stone, the MIT List Visual Arts Center Advisory Committee, the Massachusetts Cultural Council, and many generous individual donors.