List Projects 28: Sophie Friedman-Pappas and TJ Shin
-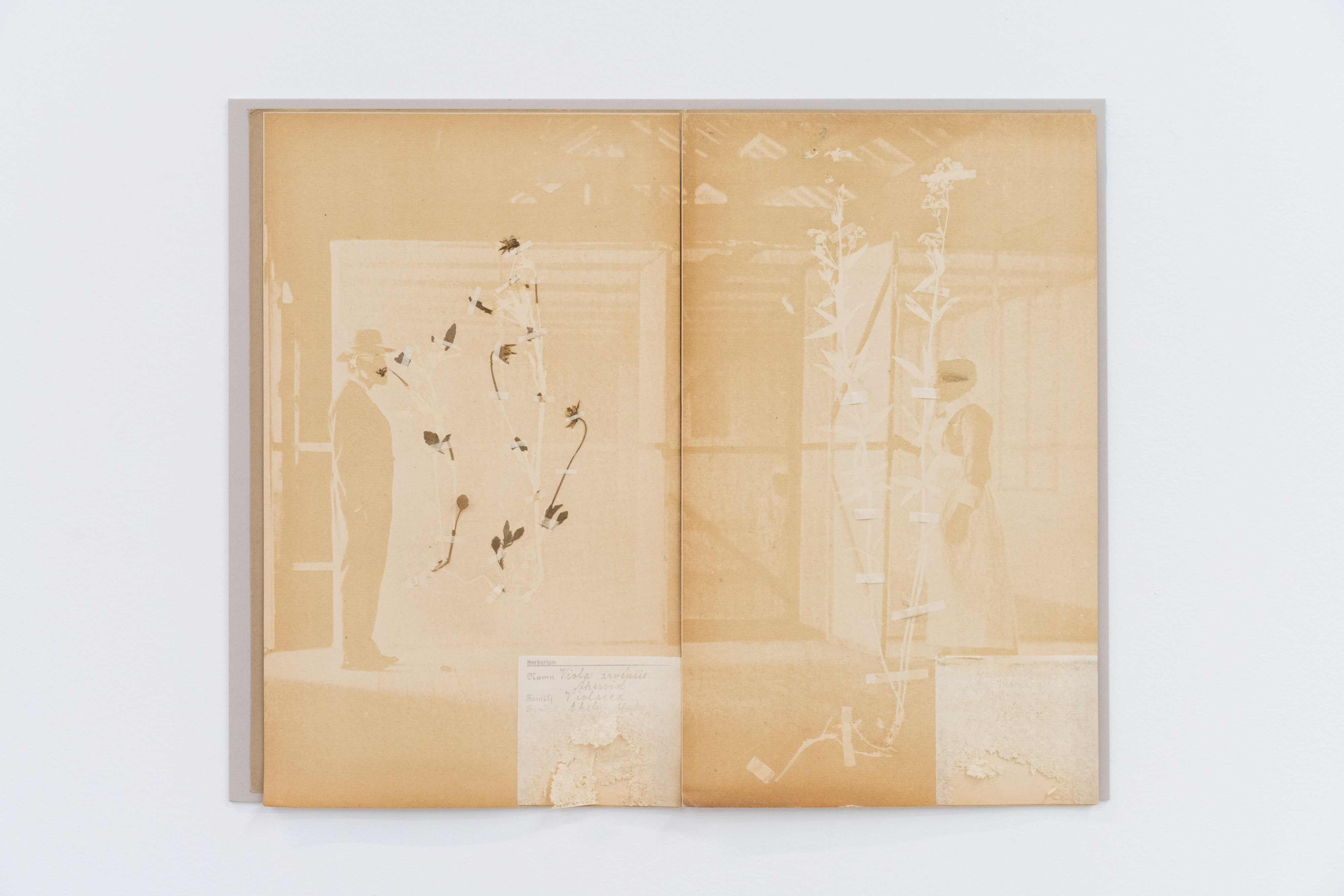 Explore all artists who have exhibited at the List in our
Artist Index
.
In November 2023, the MIT List Visual Arts Center will present an exhibition of works by Sophie Friedman-Pappas and TJ Shin. Their joint presentation is part of a season of three experimental List Projects exhibitions that foreground and support artistic collaborations. Each show pairs two artists who share a history of conversation and fosters their continued dialogue through a joint commission.
In their respective practices, Shin and Friedman-Pappas work in sculpture and installation as well as collage and drawing. The two share an affinity for incorporating, and animating, organic materials, such as mugwort leaves that Shin "transfected," or spliced, with their own DNA, or the urine-tanned sheep hide and bird excrement found in Friedman-Pappas' recent pieces. 
Each artist also speaks to ecological, social, and economic entanglements in narratives that layer history with fiction and speculation. For example, Friedman-Pappas's newest series of drawings and sculptures (Deltille-d Wall's Necessary Anachronism, 2022—23) centers on dovecotes (pigeon-rearing houses) found on the Greek island of Tinos. These whitewashed stone buildings with intricate geometric facades  were erected in the 18th century by farmers seeking to harvest the birds' eggs, meat, and guano (a potent fertilizer), and in recent years many have been repackaged into Airbnbs that appeal to a "heritage tourism" economy due to their decorative and folkloric designs.  Layering these images and forms with a psycho-sexual tale about two guests at a dovecote-turned-Airbnb, Friedman-Pappas grapples with these buildings' varied but equally profit-driven reworkings over the centuries. Likewise, Shin's The Vegetarian (titled after and partly inspired by Han Kang's 2007 novel) interweaves the histories, myths, rituals, and medicinal uses of the mugwort plant. Considered to be an invasive species in North America, mugwort plays an important role in Korean food culture; it is also a key ingredient in certain anti-malaria medications. Using polyvocal and seemingly contradictory narratives, The Vegetarian unsettles multiple cultural categories that contribute to systems of oppression, such as ideas of contamination,  pestilence, and private property. Friedman-Pappas and Shin's List Center exhibition will center a collaborative commission, presented in context with a focused selection of individually authored artworks.
Sophie Friedman-Pappas (b. 1995, New York) lives and works in Los Angeles. Friedman-Pappas has held a solo exhibition at Alyssa Davis Gallery, New York (organized by Octagon) and has participated in group and two-person exhibitions at Meredith Rosen; New York; Simone Subal, New York; Cuchifritos Gallery + Project Space, New York; and In Lieu, Los Angeles, among others.
TJ Shin (b. 1993, Seoul) lives and works in Los Angeles. Shin has exhibited at the Queens Museum; New York; Buffalo Institute of Contemporary Arts, Buffalo, NY; Lewis Center for the Arts at Princeton University, New Jersey; Roots &Culture Contemporary Art Center, Chicago; The Bows, Mohkínstsis (Calgary, Alberta); Cuchifritos Gallery + Project Space, New York; and Knockdown Center, Queens, New York, among others.
List Projects 28: Sophie Friedman-Pappas and TJ Shin is curated by Selby Nimrod, Assistant Curator.
About The Series
This special series of experimental List Projects programming commemorates the tenth anniversary of the series and is comprised of three exhibitions in the Bakalar Gallery. Each presentation will pair two artists who share a history of conversation and foster their continued collaboration through a joint commission. A closing program featuring all six artists will round out the series, offering an opportunity for the artists to reflect on what it means for institutions to prioritize conversation and collaboration in their exhibition spaces.
Sponsors

Exhibitions at the List Center are made possible with the support of Fotene & Tom Coté, Audrey & James Foster, Idee German Schoenheimer, Joyce Linde, Cynthia & John Reed, and Sara-Ann & Robert Sanders. This exhibition is also supported by generous donors to the 2023 McDermott Award Gala, hosted by the Council for the Arts at MIT.

General operating support is provided by the Massachusetts Institute of Technology; the Council for the Arts at MIT; Philip S. Khoury, Vice Provost at MIT; the MIT School of Architecture + Planning; the Mass Cultural Council; and many generous individual donors. In-kind media sponsorship provided by 90.9 WBUR. The Advisory Committee Members of the List Visual Arts Center are gratefully acknowledged.