List Projects 26: Alison Nguyen
-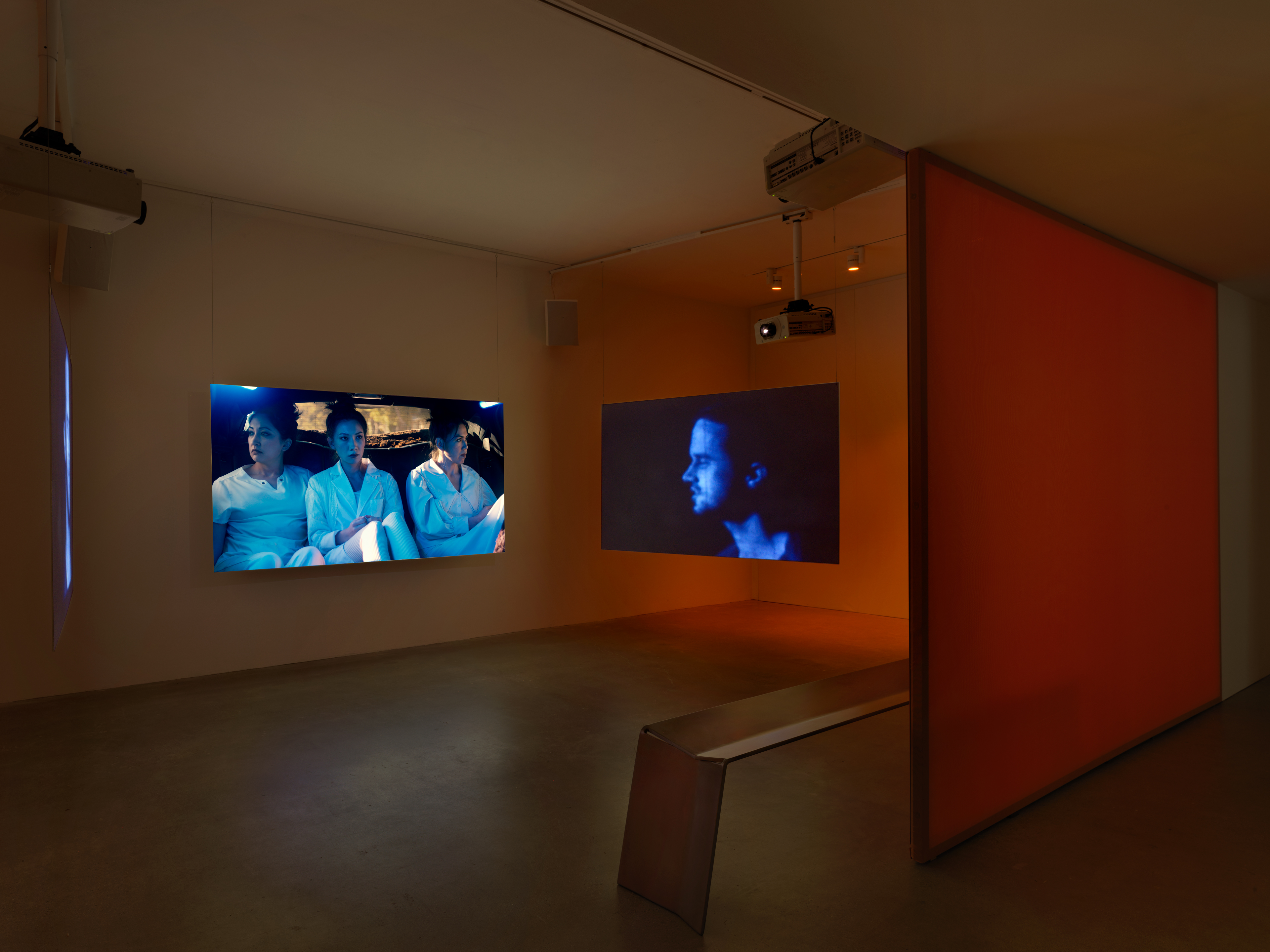 Explore all artists who have exhibited at the List in our
Artist Index
.
The cultural implications of technology are a primary concern in Alison Nguyen's practice. Spanning the moving image, installation, performance, and text, her works reflect on how digital images are produced and consumed—whether in film, advertising, or virtual spaces online. 
In past projects, Nguyen has borrowed user-generated, 3-D-modeled objects, which often appear in video games, and employed found footage to trace the evolution of consumer-produced media (from early home videos to YouTube vlogging). The artist has also exposed visual parallels between dessert commercials and the aesthetic embellishment of tragedy in news reporting, sometimes dubbed "disaster porn." And Nguyen has enlisted motion-capture technology (which maps the artist's movements onto an animation in real time) to outsource live-broadcast virtual lecture performances to her gig-working avatar, Andra8. 
Recently, Nguyen has taken a closer look at the relationship between political conditions and technological developments while also considering the psychological effects of mainstream digital media on its consumers. These subjects are brought to bear in the works on view in her first institutional solo exhibition at the List Center, which premieres a three-channel installation of Nguyen's first live-action film, history as hypnosis (2023), alongside a related print and video sculpture. Drawing on the cinematic tropes of science-fiction, Western, and road films, history as hypnosis surfaces themes of alienation and assimilation and centers characters and narratives that, as the artist observes, are often "omitted from history and the screen." 
The film follows three women programmed by artificial intelligence whose memories from their previous existence have been erased. In search of a man named "X," the trio venture from the California desert to gas stations, gritty strip malls, starchitect-designed buildings, and underground enclaves. Interweaving subtle references to past geopolitical violence associated with the US war in Vietnam, the works on view offer a complex take on how memory, consciousness, and historical narratives merge into a shared cultural imaginary, which is produced, and reinforced, through cinematic images. 
Alison Nguyen (b. 1986), lives and works in New York. Her films have screened at e-flux, Ann Arbor Film Festival, International Film Festival Oberhausen, Edinburgh International Film Festival, Channels Festival International Biennial of Video Art, Open City Documentary Festival, the Jewish Museum, and Microscope Gallery, among others. Her work has been exhibited at institutions and galleries including Everson Museum of Art, Syracuse, NY; the Dowse Art Museum, New Zealand; International Studio & Curatorial Program, New York; AC Gallery, Beijing; Half Gallery, Signs and Symbols, La Kaje, Hartnett Gallery, all New York; and The University of Oklahoma; among others. Nguyen has received residencies and fellowships from the International Studio & Curatorial Program, The Institute of Electronic Arts, BRIC, Squeaky Wheel Film and Media Art Center, Signal Culture, and Vermont Studio Center. She has been awarded grants from the NYFA Artist Fellowship in Film/Video 2021, NYSCA, the Foundation for Contemporary Art, and The New York Community Trust. In 2018 Alison Nguyen was featured in Filmmaker Magazine's "25 New Faces of Independent Film." She received her BA from Brown University and is a Visual Arts MFA candidate at Columbia University.
See Alison Nguyen's website here.
List Projects 26: Alison Nguyen is organized by Selby Nimrod, Assistant Curator.
Sponsors

Exhibitions at the List Center are made possible with the support of Fotene & Tom Coté, Audrey & James Foster, Idee German Schoenheimer, Joyce Linde, Cynthia & John Reed, and Sara-Ann & Robert Sanders. Additional funding for List Projects 26: Alison Nguyen is provided by the National Endowment for the Arts.

General operating support is provided by the Massachusetts Institute of Technology; the Council for the Arts at MIT; Philip S. Khoury, Associate Provost at MIT; the MIT School of Architecture + Planning; the Mass Cultural Council; and many generous individual donors. In-kind media sponsorship provided by 90.9 WBUR. The Advisory Committee Members of the List Visual Arts Center are gratefully acknowledged.