Introducing Tony Conrad: A Retrospective
-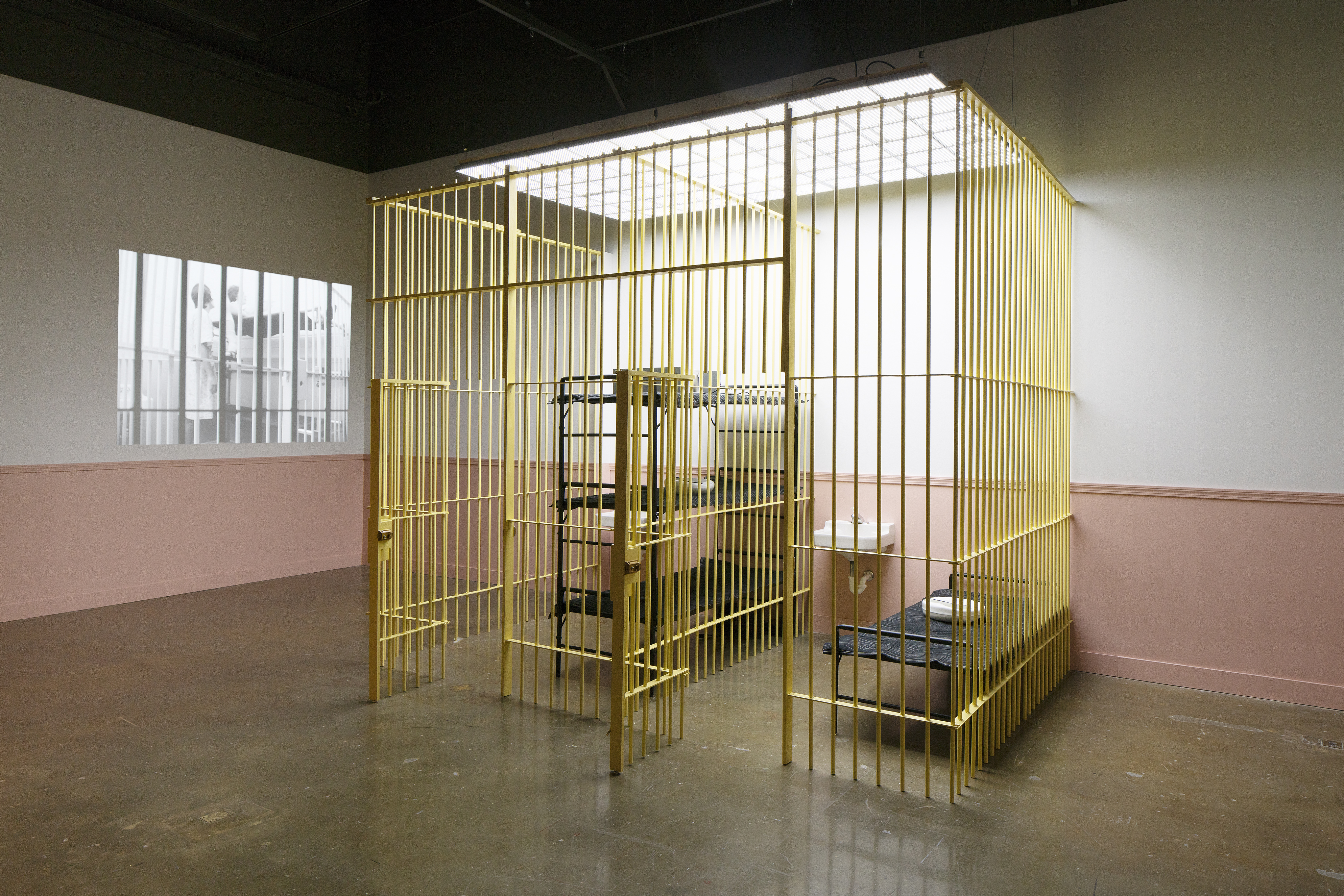 Explore all artists who have exhibited at the List in our
Artist Index
.
Throughout his six-decade career, Tony Conrad (American, 1940–2016) forged his own path through numerous artistic movements, from Fluxus to the Pictures Generation and beyond.
Although he was best known for his pioneering contributions to both minimal music and structural film in the 1960s, his work helped define a vast range of culture, including rock music and public television. He once declared in an interview, "You don't know who I am, but somehow, indirectly, you've been affected by things I did." Introducing Tony Conrad: A Retrospective, the first large-scale museum survey devoted to artworks Conrad presented in museum and gallery settings, is part of an ongoing reappraisal of his creative achievement. Indeed, because of the extraordinary scope of Conrad's contributions to art and culture, this retrospective may yet be seen as only an "introduction." Inspired by the spoken, written, and performed introductions Conrad regularly used to help frame screenings and presentations of his works, it shows Conrad to be an unparalleled innovator in the mediums of painting, sculpture, film, video, performance, and installation, tenaciously working to challenge the boundaries between artistic categories.
As part of the exhibition the List Center presents Authorized to Surrender: A Video Retrospective 1977-1990. This program features rarely seen Tony Conrad films and videos.  The screenings take place Saturdays and Sundays, 1-5 PM in Bartos Theater. 
Please note: the exhibition is on view at the MIT List Visual Arts Center (Oct. 18, 2018 - Jan. 6, 2019) and the Carpenter Center for the Visual Arts (Oct. 18 - Dec 30, 2018)
The Cambridge presentation is organized by Henriette Huldisch, Director of Exhibitions & Curator, MIT List Visual Arts Center and Dan Byers, John R. and Barbara Robinson Family Director, Carpenter Center for the Visual Arts.
Curatorial Essay

Introducing Tony Conrad: A Retrospective is organized by the Albright-Knox Art Gallery, Buffalo, New York. The exhibition has been made possible through the generosity of Galerie Buchholz, Berlin/Cologne/New York, and Greene Naftali, New York.

Exhibitions at the List Center are made possible with the support of Fotene Demoulas & Tom Coté, Audrey & James Foster, Idee German-Schoenheimer, Jane & Neil Pappalardo, Cynthia & John Reed, and Terry & Rick Stone. In-kind media sponsorship provided by 90.9 WBUR.  Additional support for the List Center presentation of Introducing Tony Conrad: A Retrospective was generously provided by Galerie Buchholz, Berlin/Cologne/New York.

General operating support is provided by the Massachusetts Institute of Technology, the Council for the Arts at MIT, Philip S. Khoury, Associate Provost at MIT, the MIT School of Architecture + Planning, the Mass Cultural Council, and many generous individual donors. The Advisory Committee Members of the List Visual Arts Center are gratefully acknowledged.