Frank Gehry: New Bentwood Furniture Designs
-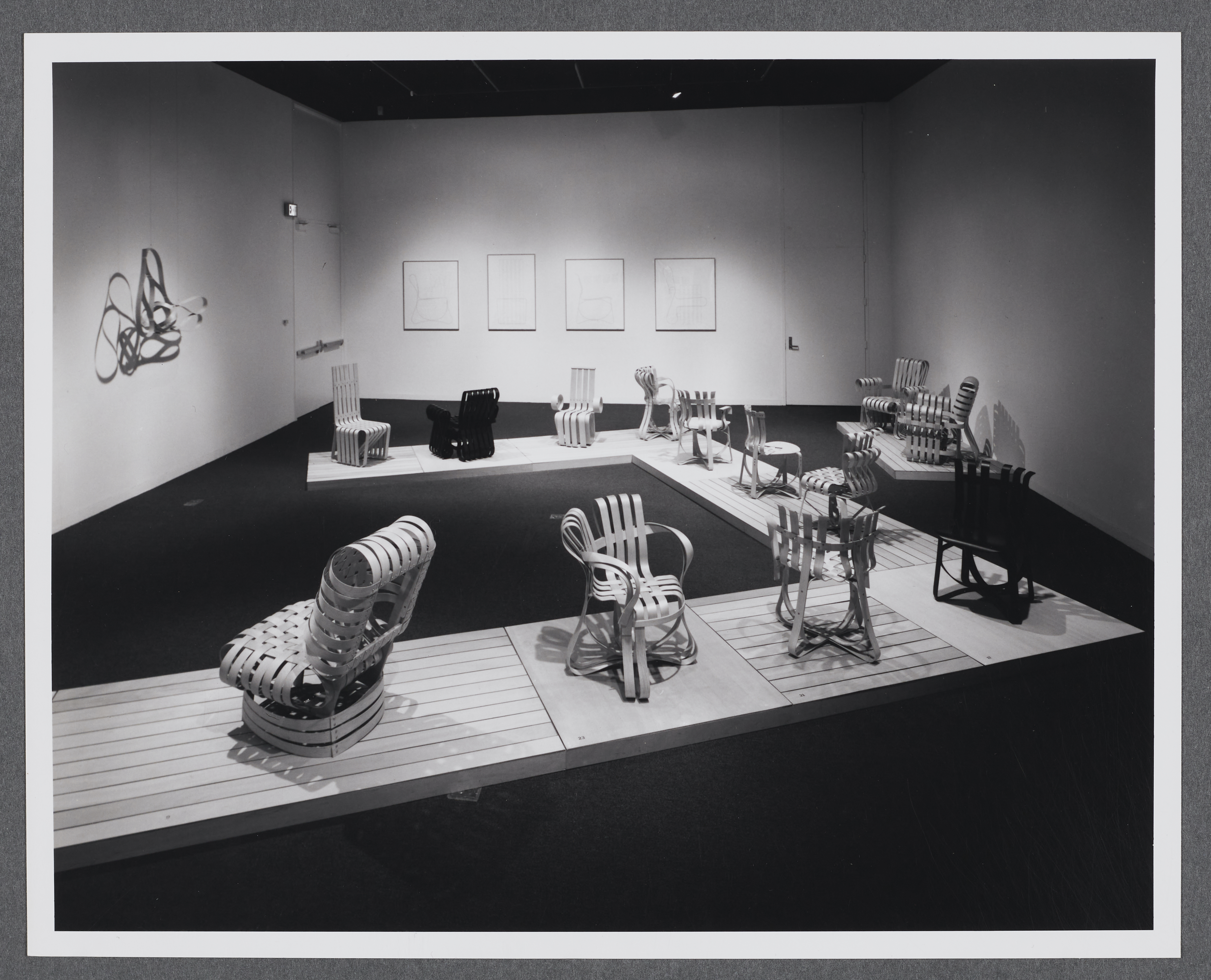 Explore all artists who have exhibited at the List in our
Artist Index
.
Known primarily for his architecture, Frank Gehry has made occasional forays into furniture design. This exhibition explores the design process in the development of a new chair concept. Inspired by wooden crates and bushel baskets, Gehry designed a collection of lightweight, low cost production bentwood furniture for The Knoll Group between 1989 and 1991.
Frank Gehry: New Bentwood Furniture Designs consists of five chairs, two tables, and an ottoman, which comprise Knoll's "Gehry Collection," as well as a number of prototypes and related drawings and photographic murals. The chairs are formed of continuous wood strips, with no upholstery or underlying chair frame. Gehry sketched out his ideas on paper or worked directly with the wood, exploring its structural qualities, weaving it into pillows, mats and balls. The furniture is structurally innovative yet requires quite intricate assembly; the most complex design is made of forty-one pieces with 130 glue joints.
In an essay discussing Gehry's furniture, architect and designer Emilio Ambasz noted, "Just as a child can call a piece of furniture a train and endow it with all the locomotive might of his imagination, so can Gehry bend, knit, and web wooden strips and call this spatial structure a chair.