Felix Droese: House of Weaponlessness
-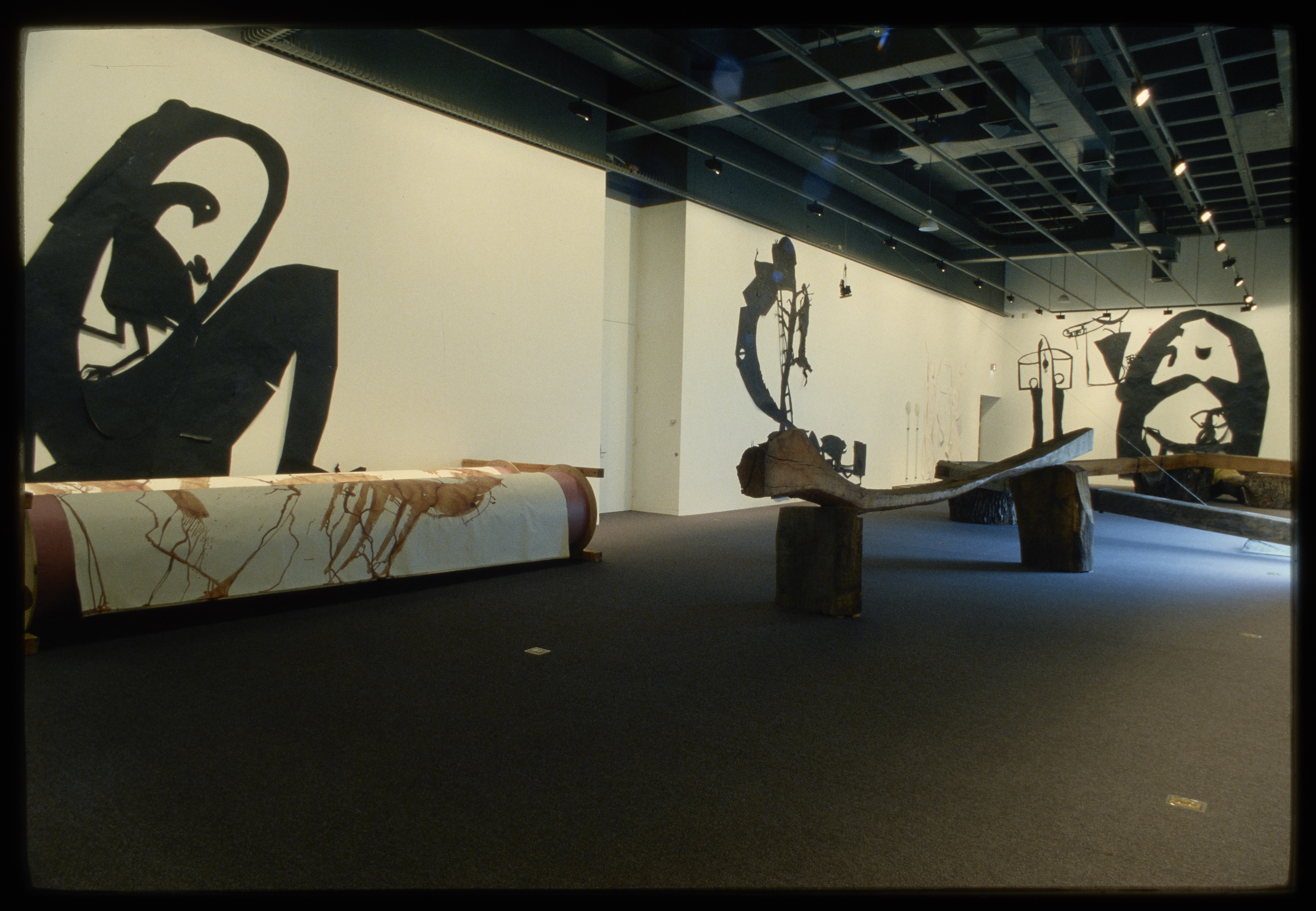 Explore all artists who have exhibited at the List in our
Artist Index
.
The MIT List Visual Arts Center will display German artist Felix Droese's monumental installation of wood slabs and paper silhouettes, a piece that was selected to be the sole representative of West Germany at the 1988 Venice Biennale.
Born in 1950, Droese has been active in anti-war, anti-imperialist, and pro-environmental contestation. He has also performed alternate service in a psychiatric institution for several years. These interests in humanity on a personal scale and political and environmental issues on a global scale continue to influence his artwork and activities.
The exhibition brings together the scale of the domestic and the monumental: giant paper cut-outs, rooted in a traditional 19th-century German folk art technique, break with the conventionally intimate scale of the decorations and juxtapose large, raw wood slabs. For Droese, cutting and slicing is a powerful means of transmitting the physical experience of invasion of and injury to the "life force." Droese's art objects derive their significance less from their formal qualities than from their role as signifier of personal human history, memory, and experience.
An illustrated catalogue, with the first English language discussion of the artist's work is available. A public preview of the exhibition will take place on Friday, March 3,1989.
Sponsors

The exhibition has received generous support from the Institut für Auslandbeziehungen, Stuttgart, Schenker & Co., Dusseldorf, and an anonymous benefactor.