Specious Origins: Formiguera & Fontcuberta
-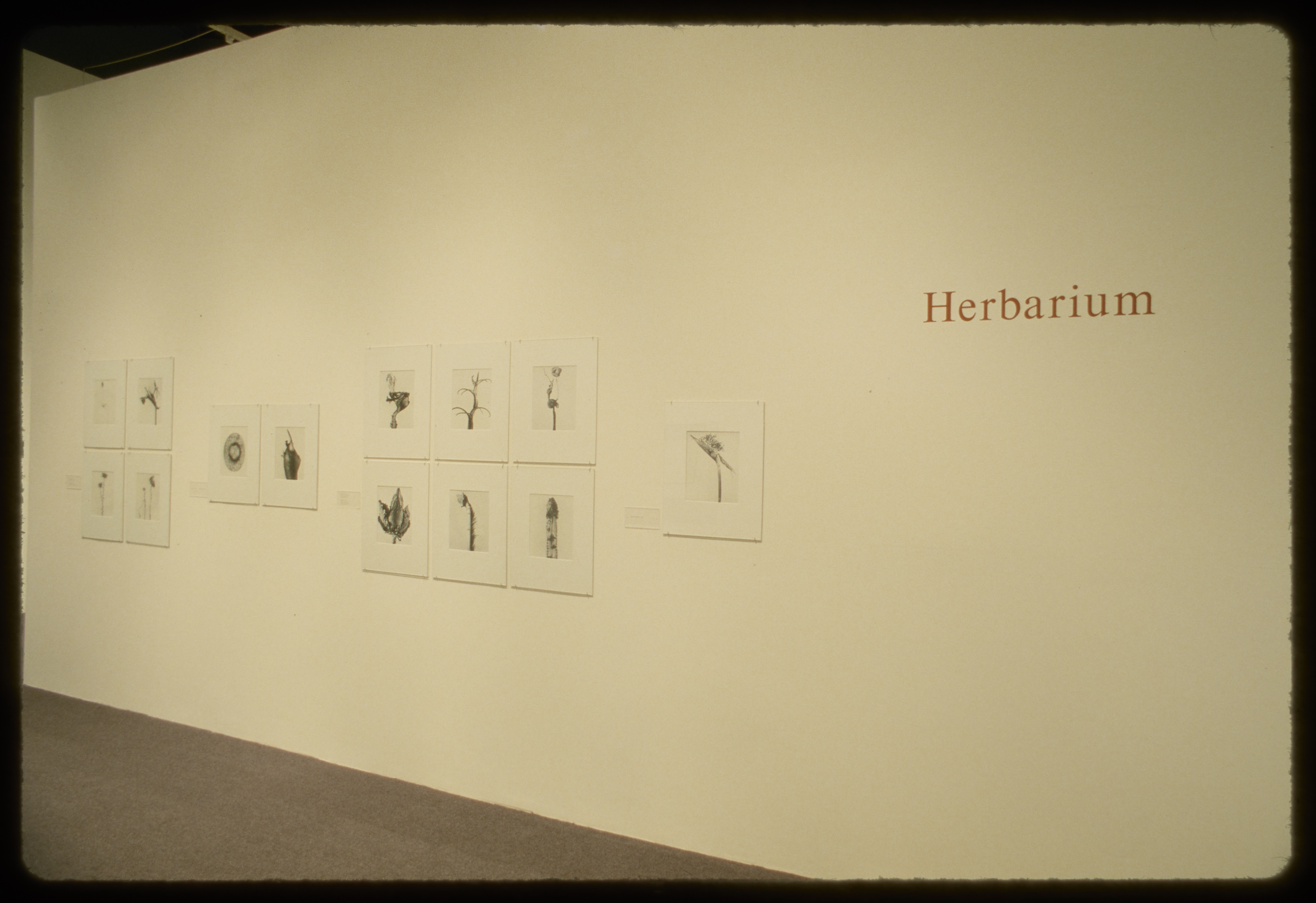 Explore all artists who have exhibited at the List in our
Artist Index
.
This exhibition includes two photography projects, Fauna and Herbarium, by Barcelona-based artists Pere Formiguera and Joan Fontcuberta.
Addressing current questions of originality and authenticity, Fauna was created between 1985 and 1988 and is the research project of Formiguera and Fontcuberta, who purport to document the life and archives of Dr. Peter Ameisenhaufen. Their fabricated German naturalist discovered bizarre animal hybrids who had strangely escaped the scrutiny of other scientists. The evidence is presented in the exhibition by way of ostensible photographs, field notes, maps, drawings, and audiotapes of Dr. Ameisenhaufen. Details of Ameisenhaufen's life have been chronicled in the book compiled by the artist and available at the gallery desk. 
Fontcuberta toys with our credulity in Herbarium (1985), as he presents us with an elegant formal documentation of botanical life through exquisite and clinical photographs. However, the photographed specimens are fabricated, assembled from bits of organic and inorganic materials. In this presentation, Fontcuberta concerns himself with the way data assumes meaning through its presentation and the question of photography and the public's acceptance of the photographic image as evidence of truth.
In conjunction with this exhibition, Harriet Ritvo, Associate Professor, MIT Department of Humanities, will present a gallery talk entitled "Natural History and Unnatural History" on Sunday, January 22. 
There will be a public preview of the exhibition on Friday, December 16. Mr. Fontcuberta will be present. Catalogues published by European Photography magazine accompany each project and will be available at the gallery desk or by mail.
Sponsors

Generous support and assistance has been provided by Zabriskie Gallery, New York; the Department of Photography, Museum of Modern Art, New York; the Spanish Consulate, Boston; State Street Bank Art Program, and the MIT Libraries.