Dan Graham: Public/Private: A Retrospective
-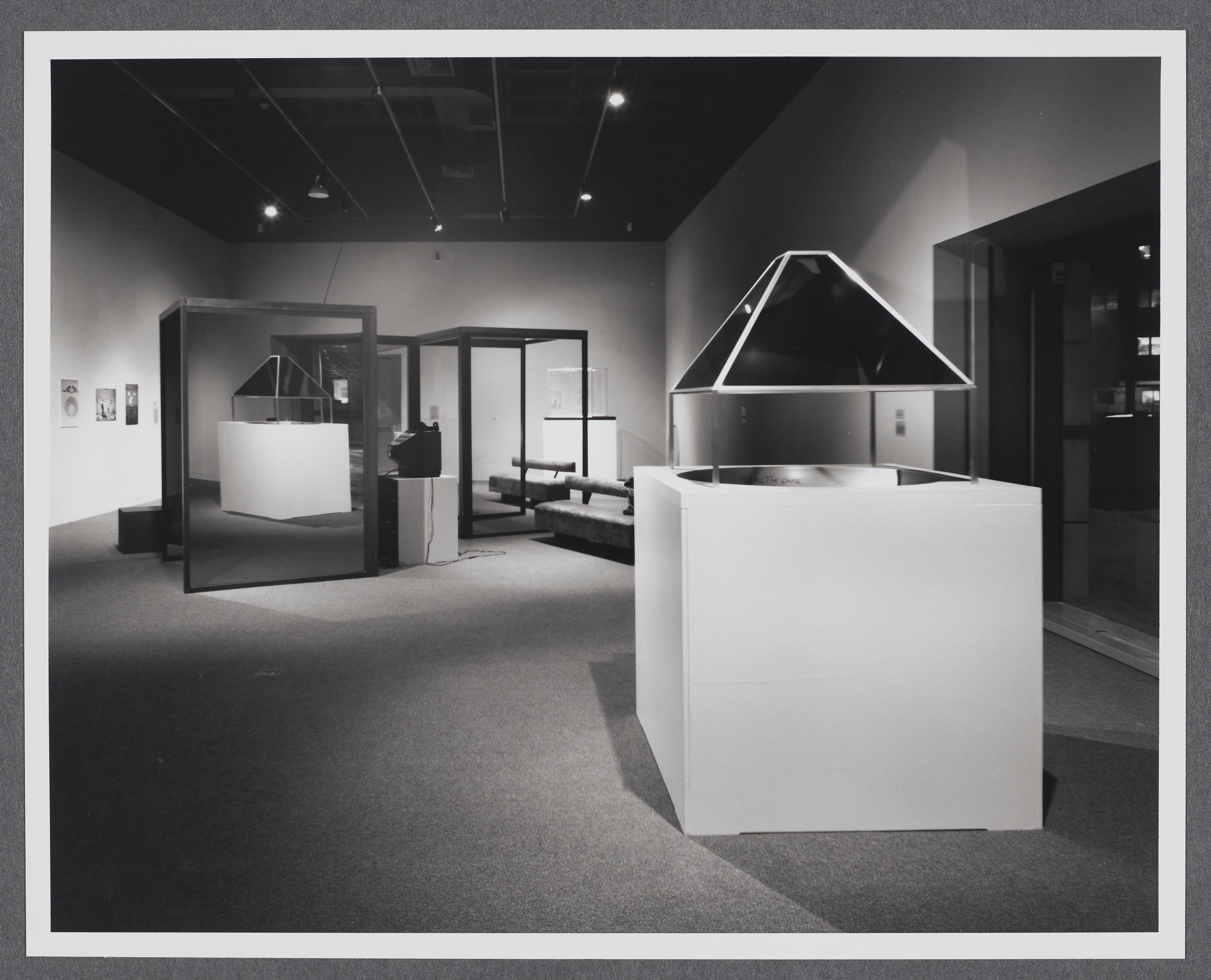 Explore all artists who have exhibited at the List in our
Artist Index
.
Dan Graham: Public/Private is a historical survey that includes Graham's full-scale glass and mirror pavilions/installations, videotapes, photographs, and architectural models.
Throughout his thirty-year career, the artist has been a key figure in the development of conceptual art. This exhibition will enable viewers to examine the richness of his work while analyzing the complex social, economic, and artistic issues that inform it.
Graham uses film, video, performance, and architectural models, as well as glass and mirror structures to engage the viewer in recognizing the physical, psychological, and social interactions that occur within the public and private spheres. By incorporating the spectator's image in the reflective surfaces of his glass and mirror pavilions, he uses transparency and reflection as metaphors for the intersection of communal and personal spheres. The works selected for Dan Graham: Public/Private underscore the artist's continuing fascination with the interior and exterior space and the adjustments that we as viewers make when anticipated boundaries are removed.
This exhibition has been organized and circulated by the Goldie Paley Gallery at Moor College of Art and Design, Philadelphia; guest curator, Leah Durner. 
Sponsors

Major Funding for the exhibition has been provided by grants from the National Endowment for the Arts and the Pennsylvania Council on the Arts, with additional support from the Sasha Levy Barris International Program.