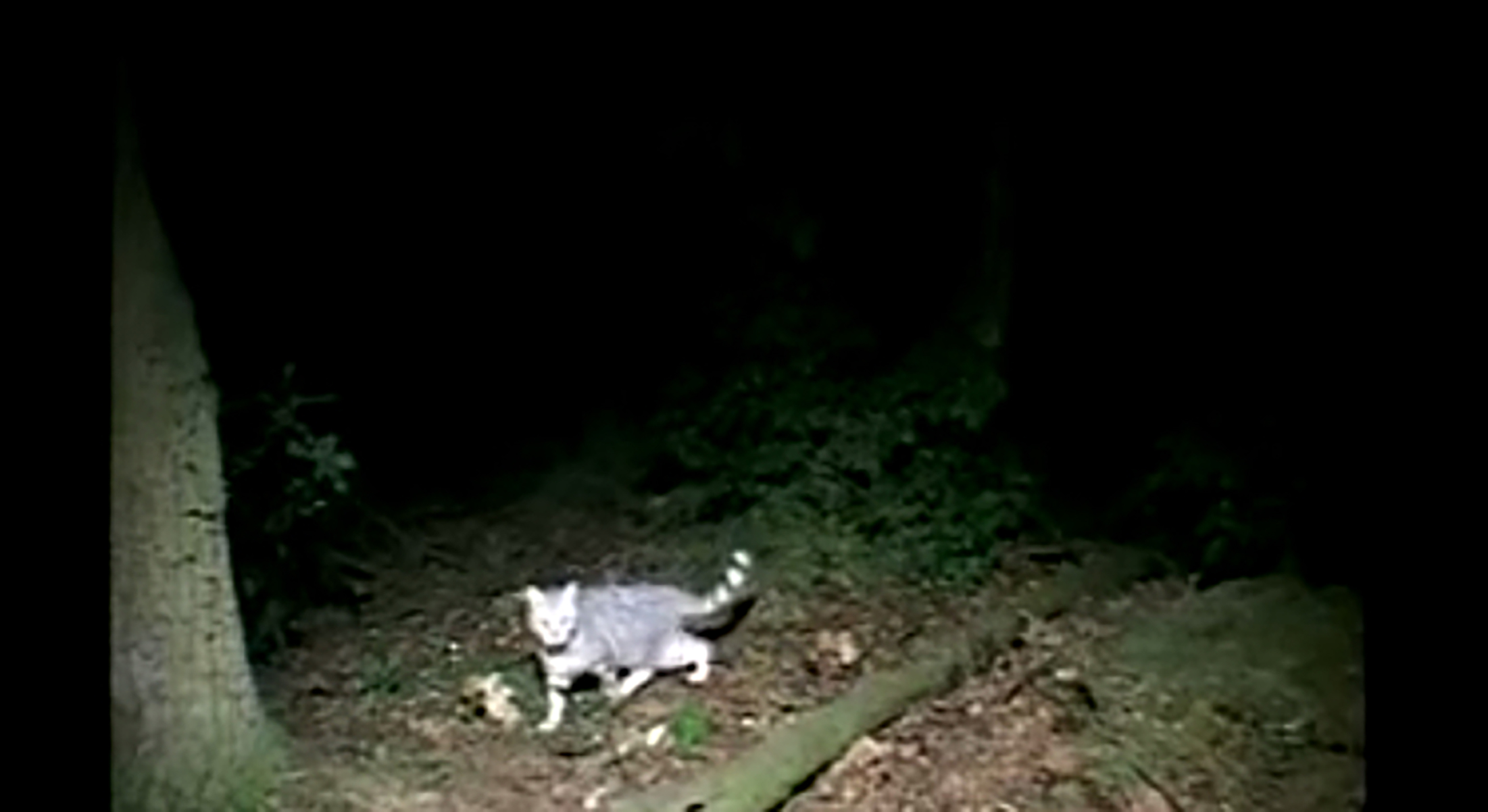 Explore all artists who have exhibited at the List in our
Artist Index
.
Critters includes short videos of Francis Alys's El Gringo (2003), David Claerbout's Le Moment (2003), and Sam Easterson's Pig (2005), Tarantula (2005), and Chick (2005) from the Animal Vegetable Video Project. This thematic compilation of videos observes how humankind looks into the mirror of the animal kingdom and offers a perspective on what it means to be human.
Our attitudes toward creatures can vary wildly, from treating animals as fleshy machines without any rights or agency to overly anthropomorphizing them. It seems that figuring out who these aliens in our midst are is crucial to figuring out what rights and responsibilities come with our stewardship of the Earth. Every aspect of human life including morality and ethics, power relations, family roles, and aesthetics has a corollary in animal behaviors. Each of the three artists on view in Critters uses animal protagonists for their own reasons, yet each reveals something crucial about the business of living on two feet with a large brain and an opposable thumb.
The Media Test Wall program, begun in January 2002, permits the LVAC to present solo presentations and thematic compilations of videos by a range of established and emerging artists. Located on a busy interior passageway on campus, this 24/7 projection gives visitors and casual passers-by the opportunity to view a selection of video works outside the confines of a traditional art setting.
Sponsors

This presentation of the Media Test Wall is generously supported by the Massachusetts Cultural Council, the Council for the Arts at MIT, and the Peter de Florez '38 Humor Fund.