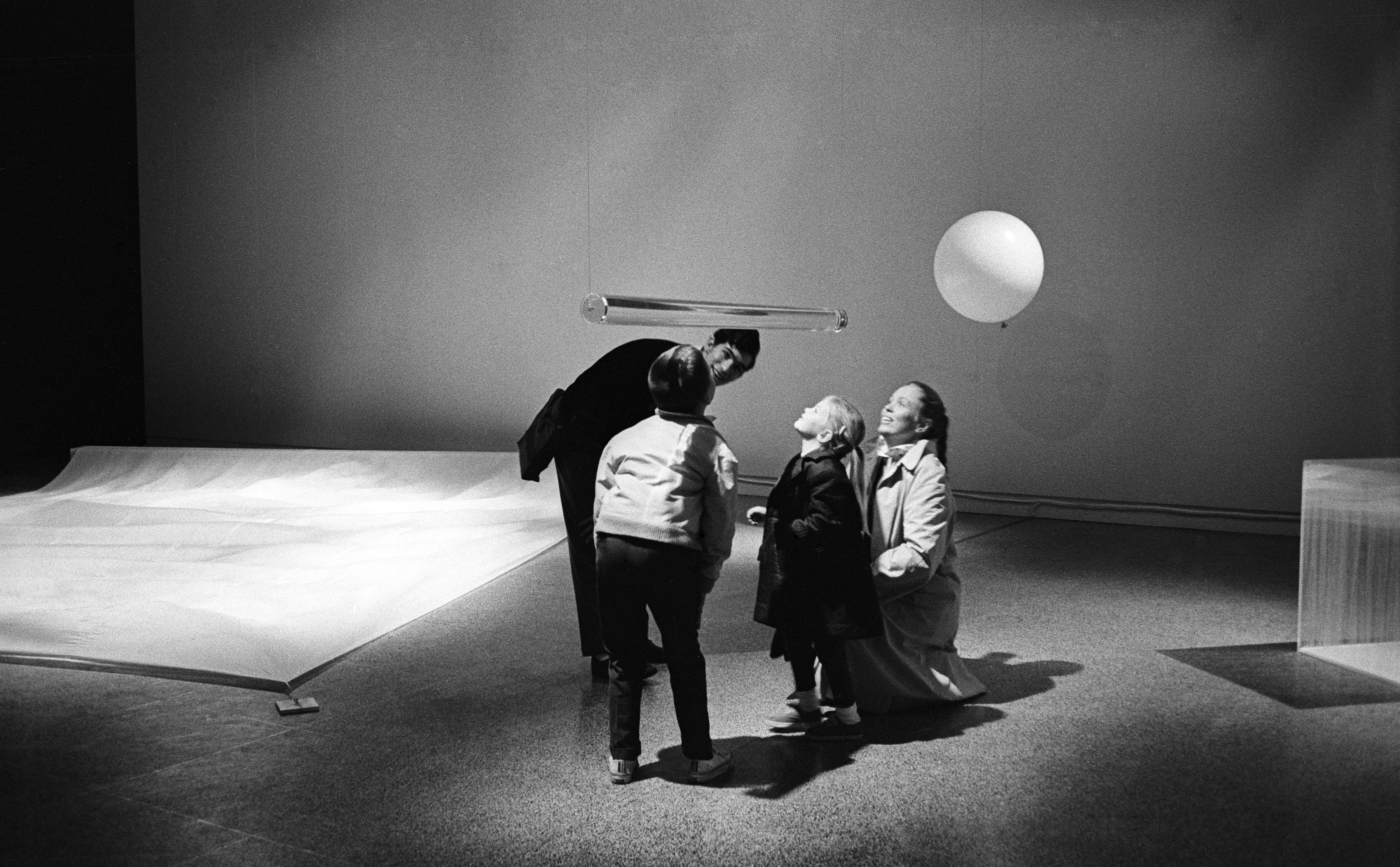 Explore all artists who have exhibited at the List in our
Artist Index
.
The MIT List Visual Arts Center will present an exhibition that revisits Hans Haacke's 1967 solo exhibition at MIT.
Although some photographic material related to the exhibition at the Hayden Gallery at MIT exists (published in The Tech newspaper at the time) no significant documentation or critical text on this important project has ever been produced. The result of intensive research and collaboration with the artist, Hans Haacke 1967 will revisit this significant body of work as well as document part of MIT's historical contribution to contemporary art.
While best known for politically charged work employing investigative methods and focusing attention on politicians and corporations, Haacke initially was involved with physical and biological systems: living animals, plants, and physical states of water and wind. Under the title Wind and Water he presented his works for the first time in a solo exhibition at Galerie Schmela, Düsseldorf, Germany in 1965. A year later, he exhibited the legendary Condensation Cube (1963-65) at the Howard Wise Gallery in New York.
Haacke's 1967 solo exhibition at the Hayden Gallery included works he called "systems," produced with the "explicit intention of having their components physically communicate with each other, and the whole communicate physically with the environment," according to the artist. The exhibition included a 1,400-foot string of balloons flown as an outdoor piece, as well as Grass and Grass Cube, in which mounds of dirt were seeded with grass that grew inside the gallery; Weather Cube, in which water droplets acted as prisms; Ice Stick, a six-foot refrigerated column; and Wide White Flow, constructed of white fabric and fans.
Hans Haacke 1967 is organized by Caroline A. Jones, Professor in the History, Theory, and Criticism Program at MIT. She is the author of Machine in the Studio: Constructing the Postwar American Artist; Eyesight Alone: Clement Greenberg's Modernism and the Bureaucratization of the Senses; and editor of Sensorium: Embodied Experience, Technology, and Contemporary Art. 
About the Artist
Hans Haacke was born in Cologne, Germany in 1936 and has been based in New York since 1965. He studied at the "Staatliche Werkakademie" in Kassel, Germany, from 1956 to 1960, and then from 1961 to 1962 at the Tyler School of Fine Art, Temple University, Philadelphia, PA. From 1967 to 2002, he was Professor at the Cooper Union in New York, USA. He has received numerous prizes, including the Golden Lion of the Biennale di Venezia in 1993 (with Nam June Paik).