List At Home | Spinning Tracks with Nayland Blake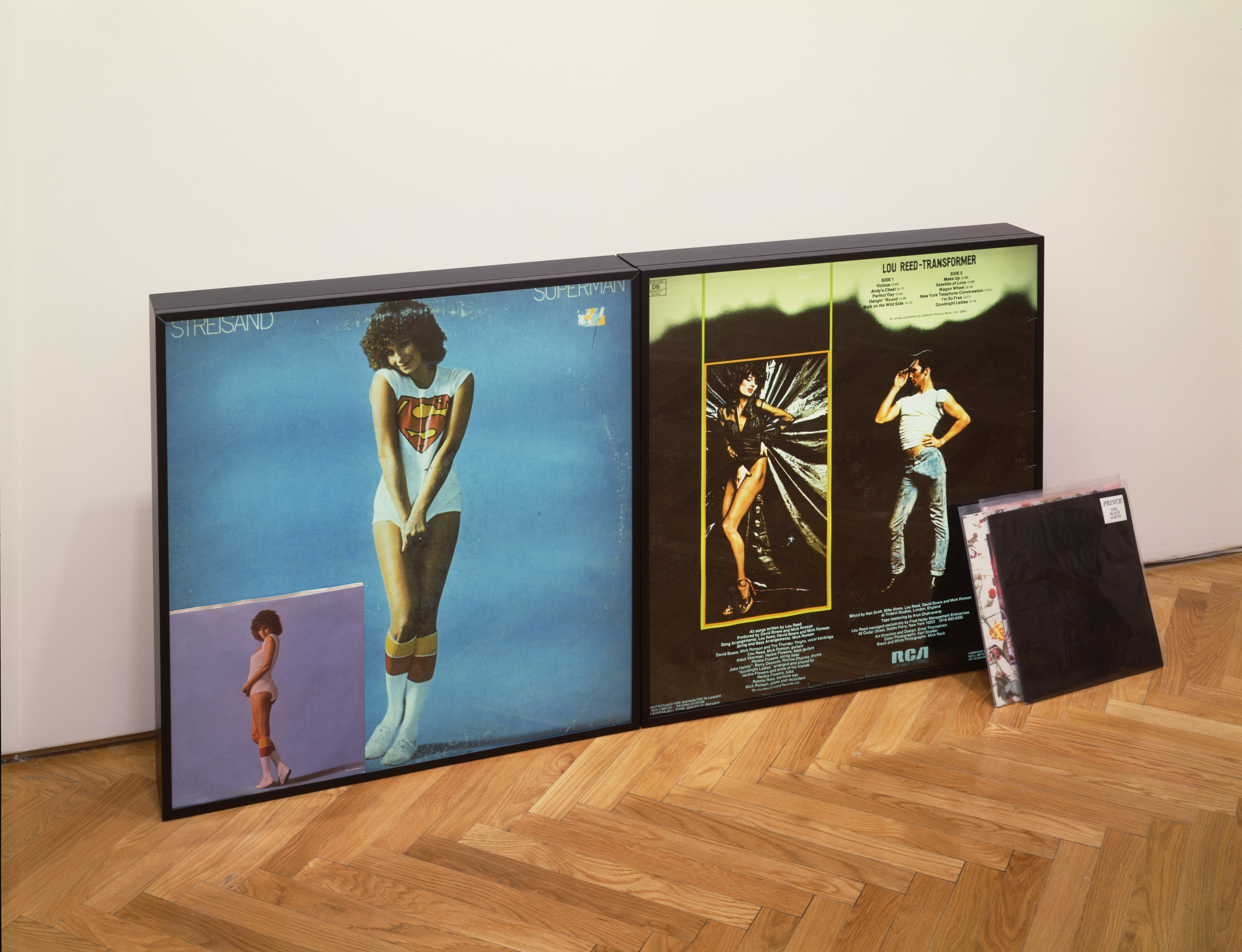 It's doubtful that anyone is better acquainted with this vast collection of LPs than Nayland. They've shared a characteristically eclectic hour-long set—ranging from classics like Barbara Streisand, Stevie Wonder, and Chick Corea with Gary Burton to early Cocteau Twins and the Cramps—that keeps it light, groovy, and a little weird. We've been listening to it all day!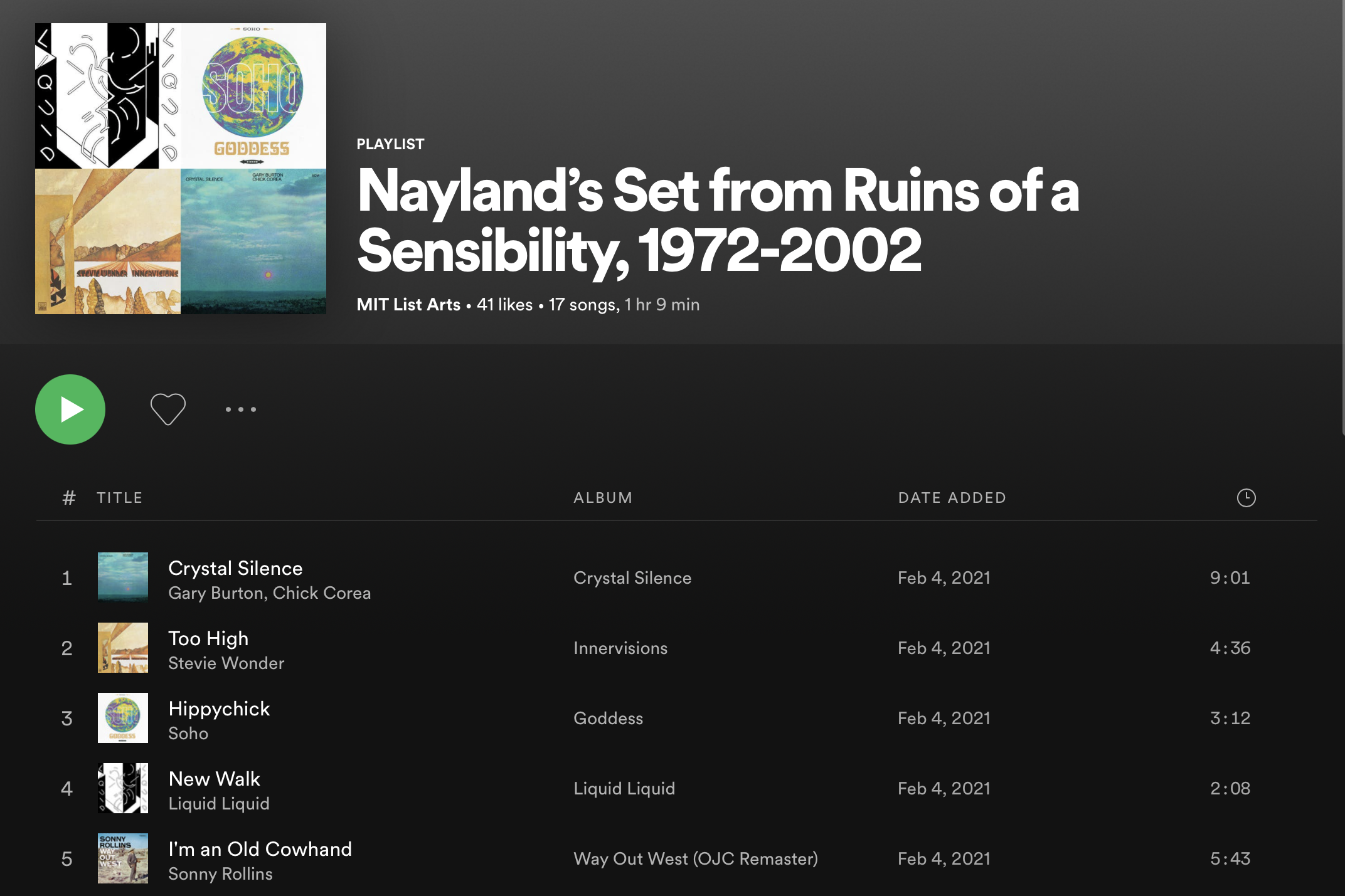 List Center Director Paul Ha and Nayland go way back—all the way to Paul's days at New York's storied alternative space, White Columns. Given their history, and Paul's love of music, we couldn't pass up this opportunity for Paul to share a set. His playlist includes several genres—from jazz, to funk, to folk—with songs that allude to other places, movement, and the passage of time. As Paul says of these timely themes, "my selections are loosely based on escaping with a little bit of hopefulness."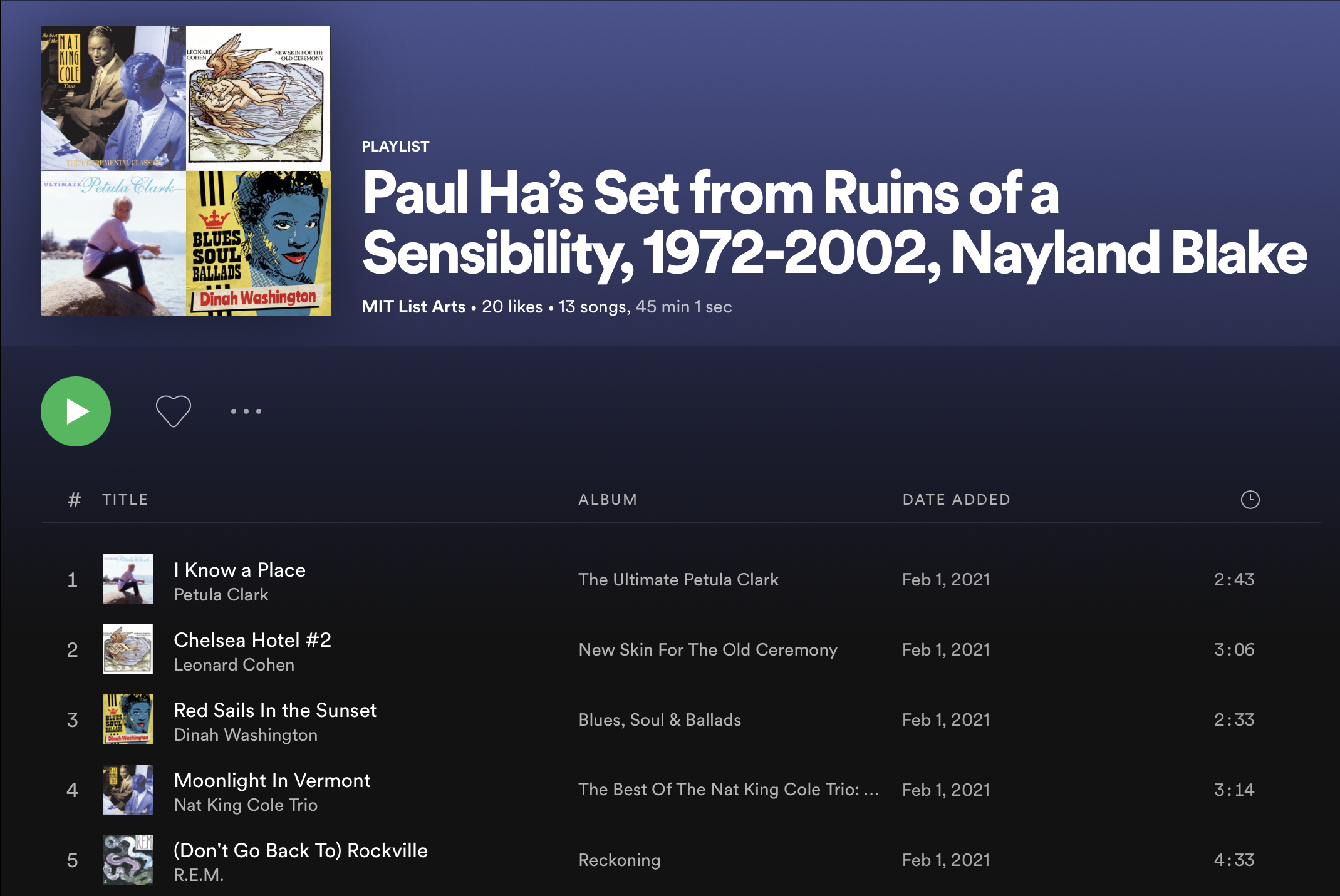 At over 9 hours long, this playlist offers a selection of the records the List Center team played while installing No Wrong Holes and features full albums. Why? Well, installing an exhibition with over 70 objects takes a long time, and albums are certainly meant to be listened to in full. Several of the albums were new discoveries while others are old classics revisited. A few crew favorites, including an a-cappella rendition of Vanilla Ice's "Ice Ice Baby" and Osaka-based alt-rock band Shonen Knife's Pretty Little Baka Guy are so rare we couldn't find them on Spotify. We encourage you to check them out nonetheless!