Announcing New Public Art On Campus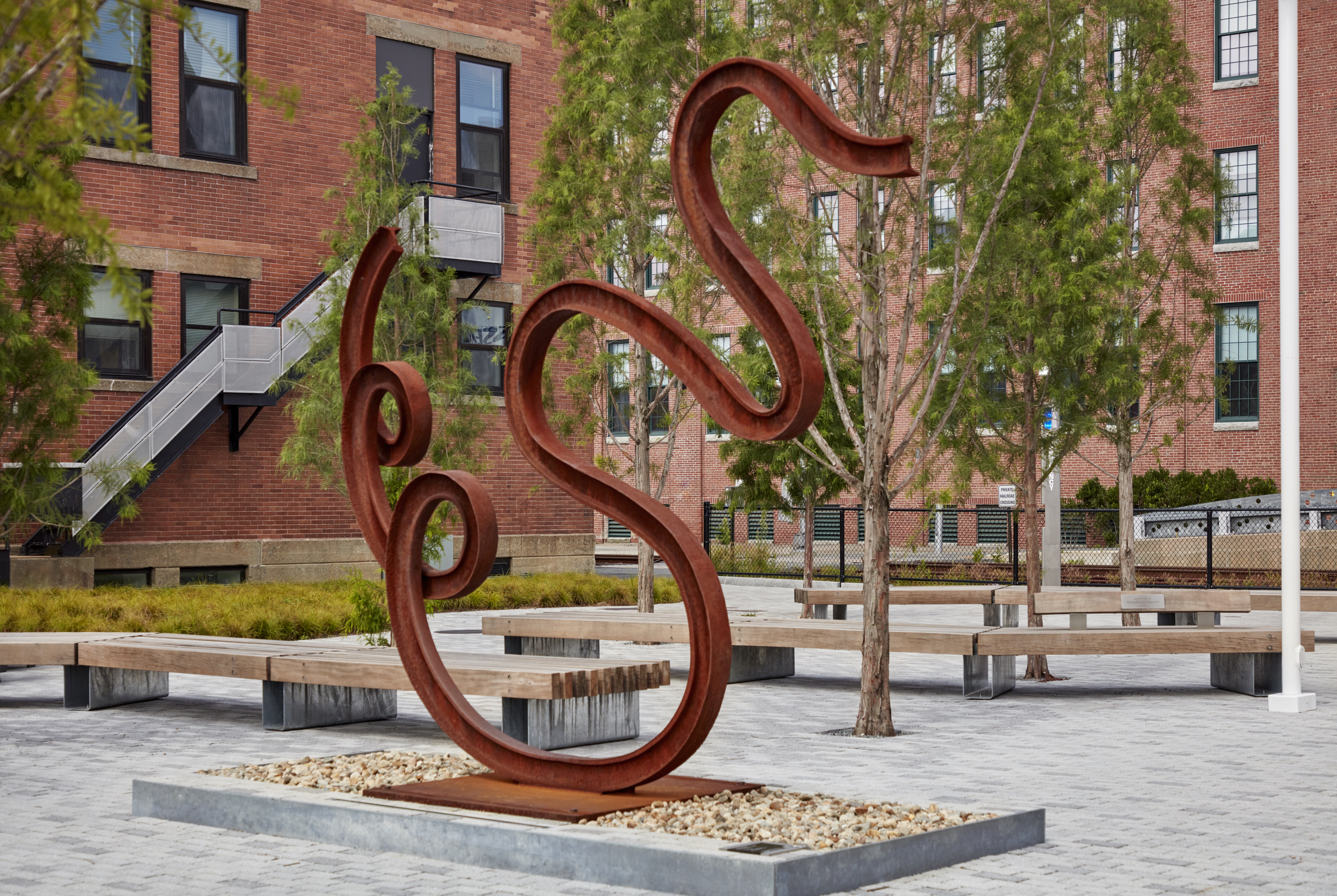 For MIT's newest undergraduate dormitory Jeffrey Gibson was commissioned to create I DON'T WANT TO SEE MYSELF WITHOUT YOU (2020), a site specific percent-for-art work that will welcome students and visitors with a dizzying and almost holographic painting that spells out the work's title in hard-edge graphic letters. Surrounding this text, a dense patterning extends from the painting to its beaded frame, and adds to the work's visual impact. In his multimedia paintings, quilts, sculptural objects, or garments, Jeffrey Gibson often engages geometric abstraction and its place in various art traditions, while also calling upon the practices and materials found in indigenous handcraft.
Matt Johnson's sculptures explore the paradox of visual forms through unorthodox and surprising materials. His works are inspired by everyday objects, which often become humorously absurd when the artist frees them of their original functions. Johnson's Untitled (Swan), debuted in New York on the High Line in 2017 as part of a group exhibition, Wanderlust, which explored themes of walking, journeys, and pilgrimages. Derived from the artist's doodles in a sketch book, and bent from an original rail track pulled from the High Line, the sculpture's sinuous shapes and curves contort to create a three-dimensional drawing in space.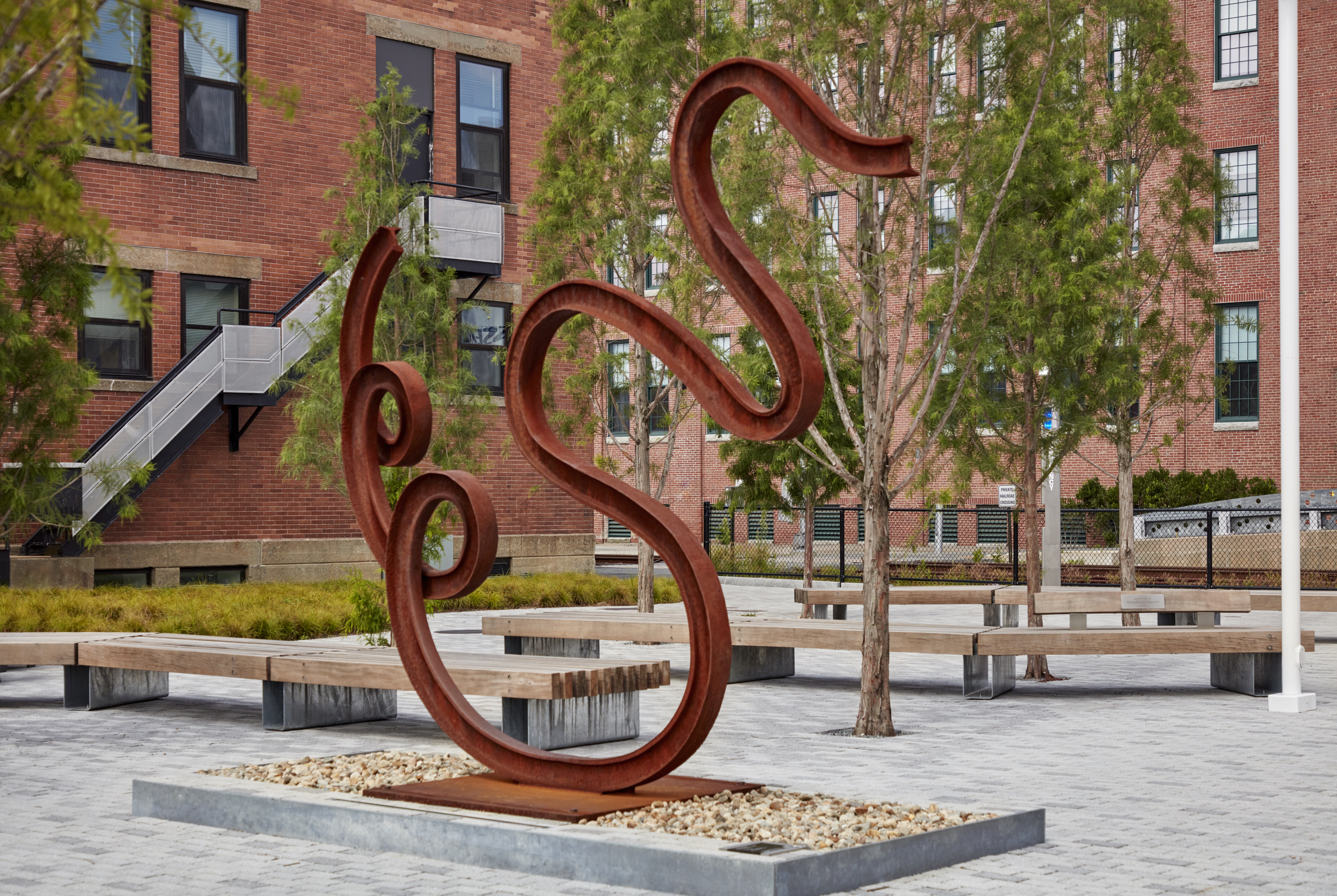 The End of Signature uses artificial intelligence to create two different collective signatures to be realized as large-scale animated LED sculptures that appear to sign and re-sign the facades of two new buildings in Kendall Square. The project is part of the artist's exploration of how social capital could play a more significant role than financial capital in the twenty-first century. Kurant considers communities, social movements, and societies as super-organisms or collective persons with personality traits. The End of Signature establishes a novel way of visualizing their collective identity through an AI-led aggregation of the signatures of hundreds of people, while also alluding to larger cultural shifts as the individual signature becomes a vestigial convention, often reduced to a touchpad scribble or digital stamp.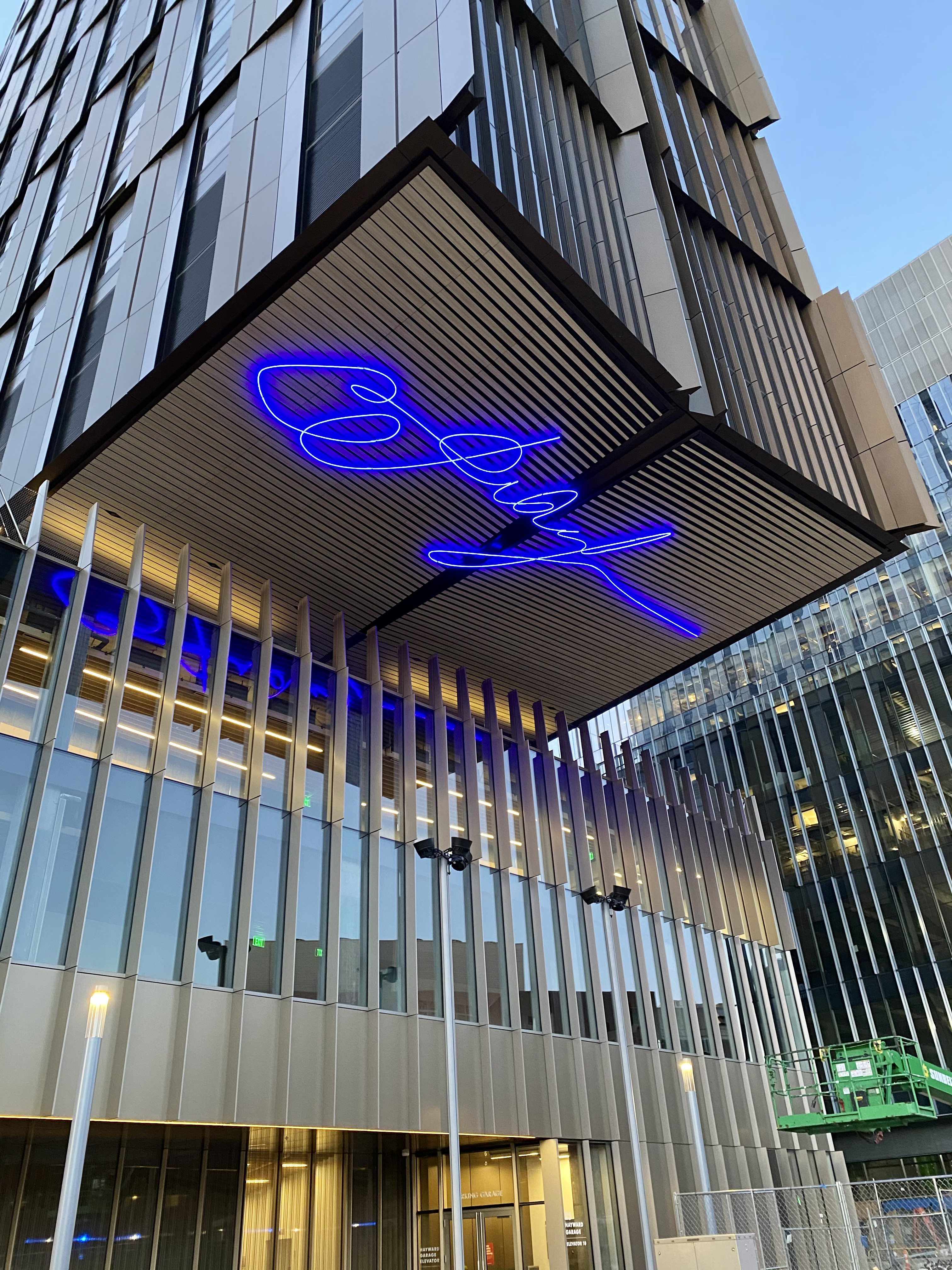 In 2019 Alicja Kwade was commissioned to create Against the Run, a new Percent-for-Art work for MIT's campus public art collection. This sculptural work, currently sited on Fleischner's Upper Courtyard next to MIT Medical (Building E-23) is a functioning clock that confounds viewers expectations. The clock face itself rotates counterclockwise, moving in direct opposition to the second hand, which appears to stand still. The minute and hour hands function normally, and the clock indicates the correct time despite simultaneously running in reverse. In this work Kwade challenges our perception of familiar objects and invites us to reimagine time and its visual representation. Against the Run will be relocated to Kendall Square in late 2021.