Victor Burgin (Artist-in-Residence)
-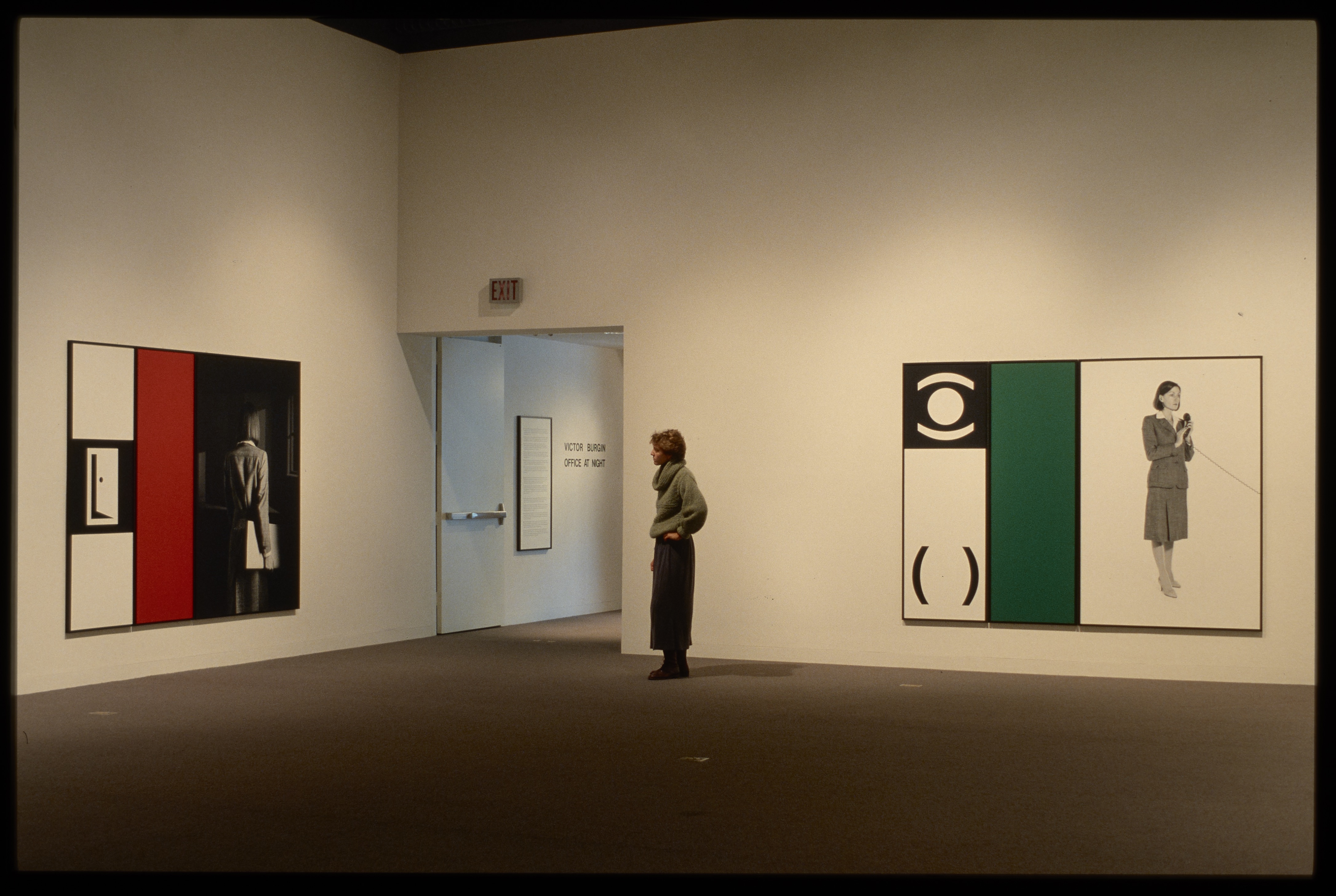 Explore all artists who have exhibited at the List in our
Artist Index
.
British artist and theorist Victor Burgin will be in residence at MIT in September to complete a new work and to pursue research into modes of computer transformation of pictographic imagery, working with graduate students from the Visible Language Workshop in the MIT Media Laboratory.
Burgin's work challenges the conventional notion of photography as it relates to cultural signs and language. He has described his central issue over the past ten years as "patriarchal power relations and the 'masculine' identity which supports them." His most recent series, Office at Night, will be on display September 2-24. It consists of seven large works comprised of photographs, pictograms, and color panels, reconstructing and liberating the figure of the woman in Edward Hopper's 1940 painting of the same name in the collection of the Walker Art Center, Minneapolis.
Burgin's work produced at MIT is a response to his "reading" of John Singer Sargent's The Danaides (1916-24), a mural above the main stairway at the Museum of Fine Arts, Boston. Unfortunately the new work The Danaides/Dames was damaged in production and cannot be shown as planned. The work is being re-fabricated in London and is expected to be installed for viewing in October. An indication of the forthcoming work, as well as Burgin's recent Portia, will be on view.
In addition to the exhibition, an educational program will accompany Burgin's residency. The educational program will focus on the concept of pictorial language through a series of lectures surveying attitudes towards the hieroglyph in the form of informal talks and discussions between Burgin and scholars in diverse fields.
Sponsors

This project was organized by the MIT Committee on the Visual Arts with generous support from the Massachusetts Council on the Arts and Humanities New Works Program, with the cooperation of the Visible Language Workshop at the MIT Media Laboratory.