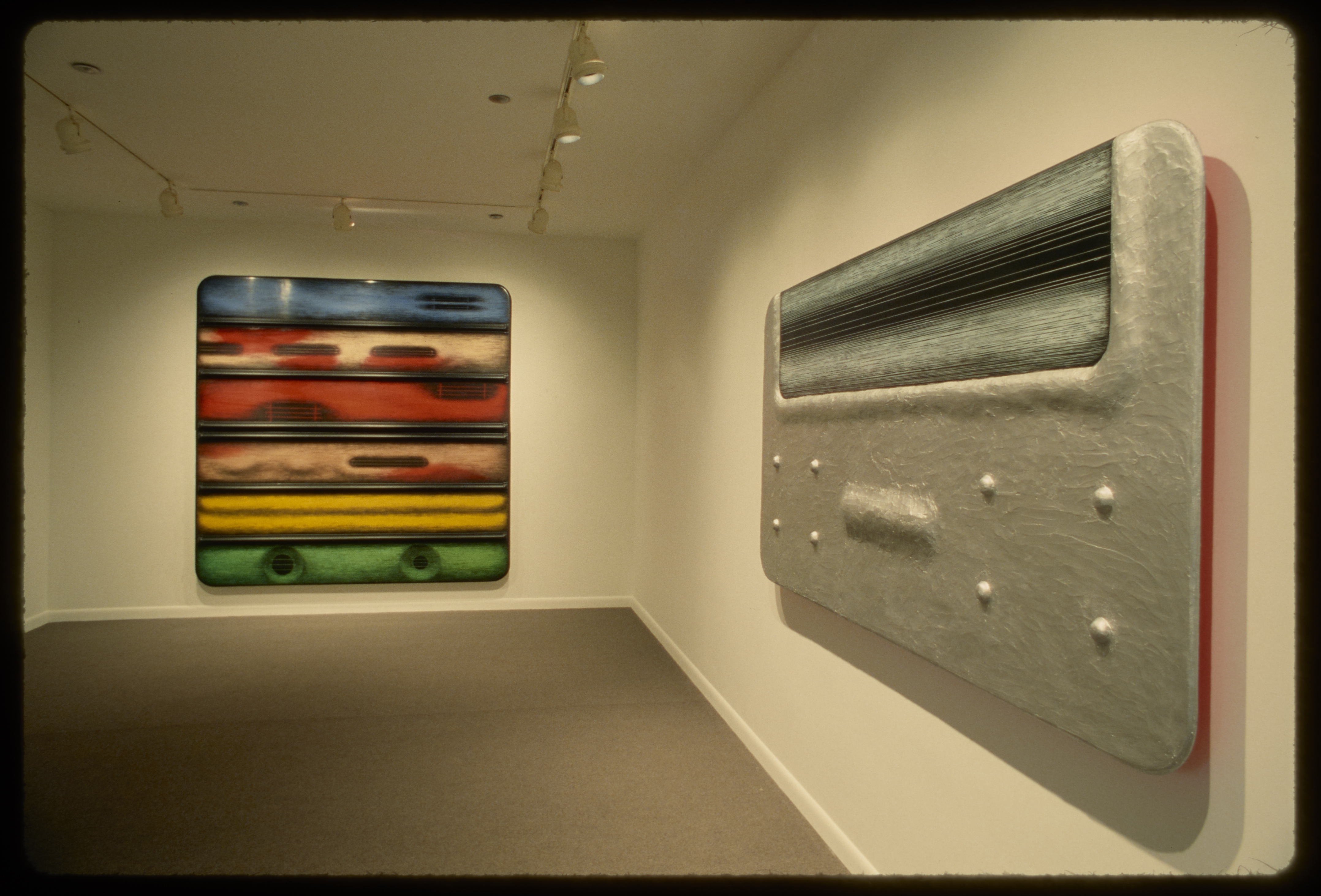 Explore all artists who have exhibited at the List in our
Artist Index
.
Tishan Hsu's evocative sculptured paintings combine industrial scale, glowing color, high-tech material, and aerodynamic edges with forms suggestive of the landscape or body in transformation. Hsu's work suggests a dialogue between the technological and the organic, a connection between the handle and the hand.
The Boston-born artist, trained in architecture at MIT (BSAD, 1983, M.Arch, 1975), has lived in New York since 1977. Dana Friis-Hansen, the assistant curator of the exhibition, writes: "Tishan Hsu investigates the interrelationships of our physical being, our landscape, and technology, the major transforming force of our era. To reflect the uneasy tension created by the encroachment of the machine into the human and natural terrain, Hsu embeds each painting with subtle organic traces—gentle landscape lines, biomorphic undulation, or fleshy forms—a projection of our yearning for the familiar comforts of another body or the calming effect of a horizon."
In addition to recent one-person exhibitions at galleries in New York and Atlanta and group shows in Copenhagen, London, Paris, and Salzburg, last year Hsu's drawings, paintings, and sculptures were the subject of a major exhibition at the Carnegie Mellon University Art Gallery. Hsu will also be featured in the upcoming binational exchange with West Germany being organized by the Institute of Contemporary Art and Museum of Fine Arts, Boston.
Publication with essay by Dana Friis-Hansen.