A Unique American Vision: Paintings by Gregory Gillespie
-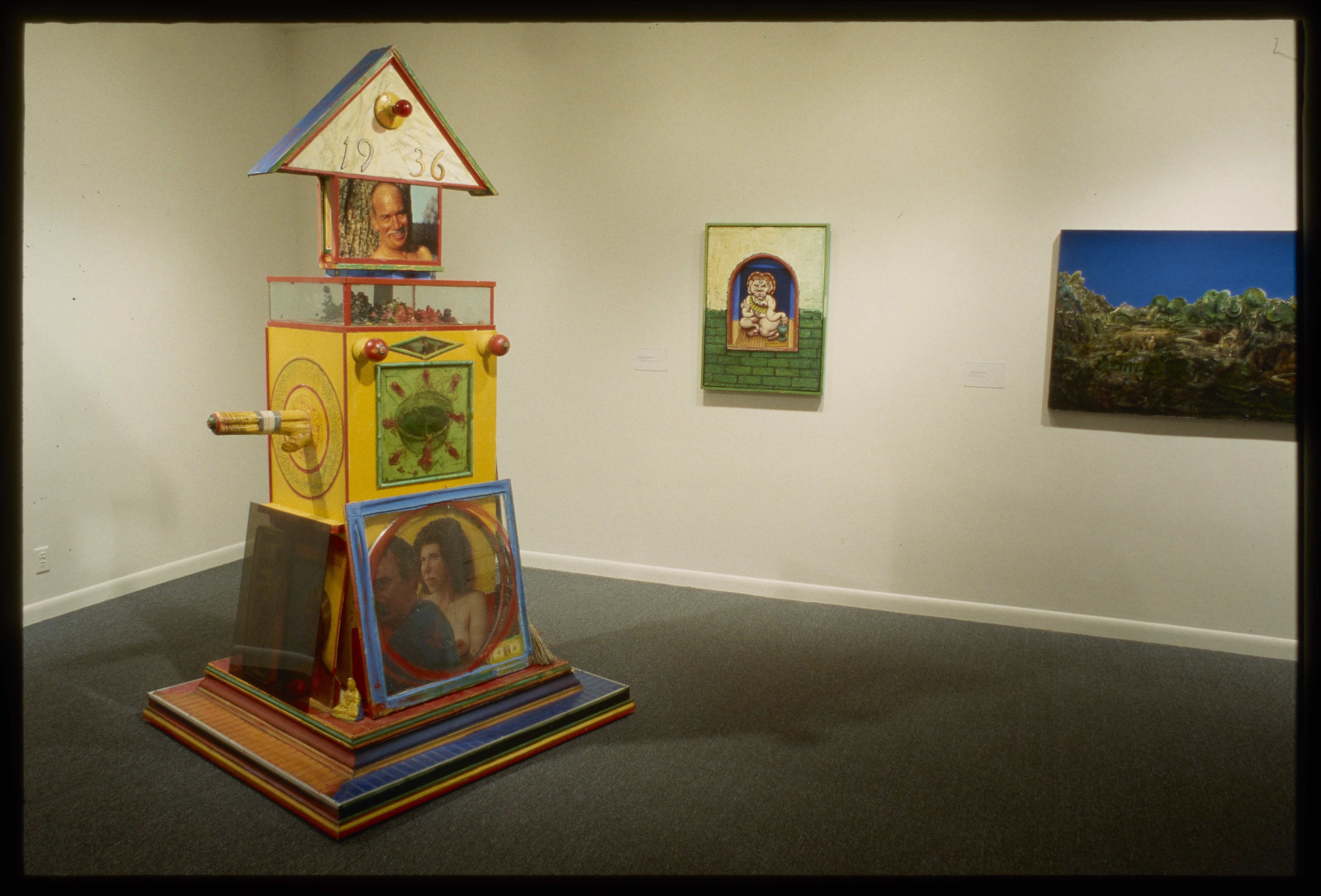 Explore all artists who have exhibited at the List in our
Artist Index
.
A Unique American Vision: Paintings by Gregory Gillespie presents over 20 years' work by this nationally recognized Massachusetts-based artist.
Working with a Realist exactitude and intensity, Gillespie creates paintings and sculptural assemblages in which he transforms familiar art historical genres — the still-life, the landscape, and the portrait — into a vivid, phantasmagoric, and surreal world of his own. The work in the exhibition plumbs Gillespie's own psyche as well as the history of painting, and teems with intricate and dense iconography related to his autobiography, the art-making process, the Catholic religion he was brought up in, the Buddhist and Hindu religions and art he studied as an adult, issues of sexuality, and references to the techniques of Renaissance art, which he studied while living in Italy for several years.
Exhibition organized by the Georgia Museum of Art, The University of Georgia, Athens.