Elizabeth Diller and Ricardo Scofidio: Tourisms: suitCase Studies
-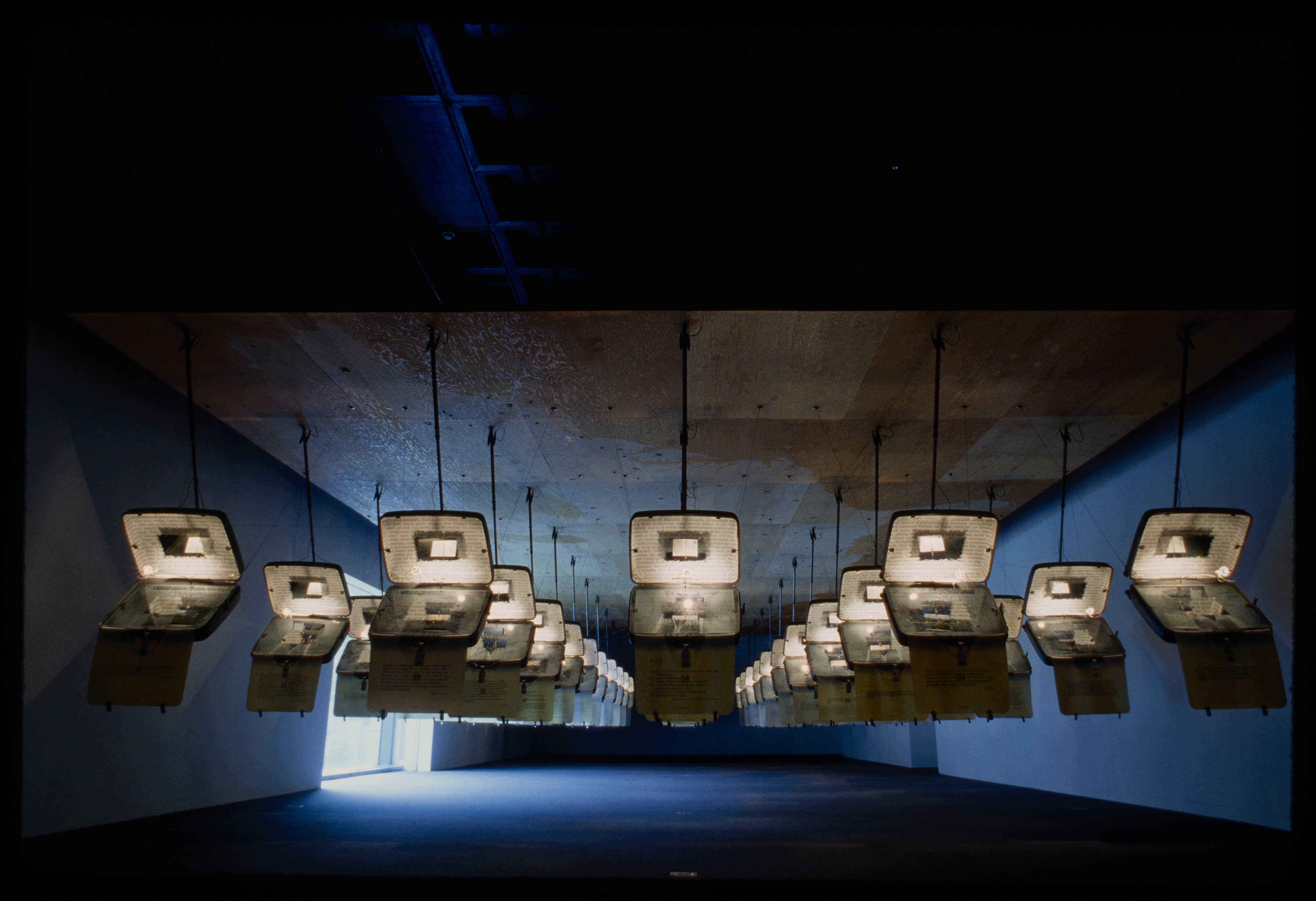 Explore all artists who have exhibited at the List in our
Artist Index
.
The New York City-based architects Diller and Scofidio have created a playful, inventive, and challenging installation on the subject of travel and tourism in the electronic age.
By means of a grid of fifty identical suitcases suspended open from the gallery ceiling, the architects probe the new relationships which contemporary travel creates among bodies, geographies, histories and technologies.
The design of the traveling exhibition arises directly from its theme. The suitcases simultaneously transport and display the contents of the exhibition; each is a "microsite" representing a tourist attraction, either a historic bedroom or a battlefield, from each of the 50 states. Each suitcase is self-sufficient and contains it own structure, imagery, and lighting. As with most of Diller and Scofidio's works, which the New Yorker has called "brilliant and trailblazing ways of making architecture," the human body as an active participant is central. Viewers move from tourist attraction to tourist attraction through the forest of suitcases; the exhibition acknowledges its own role as a tourist attraction and implicates the museum as an agent in the tourist traffic.
Sponsors

This exhibition is the fifth in the series Architecture Tomorrow organized by the Walker Art Center, Minneapolis. Major funding for Architecture Tomorrow has come from The Jay Chiat Foundation, the Graham Foundation for Advanced Studies in the Fine Arts, and Helen and Kim Whitney.