The Squeeze Chair Project Wendy Jacob with Temple Grandin
-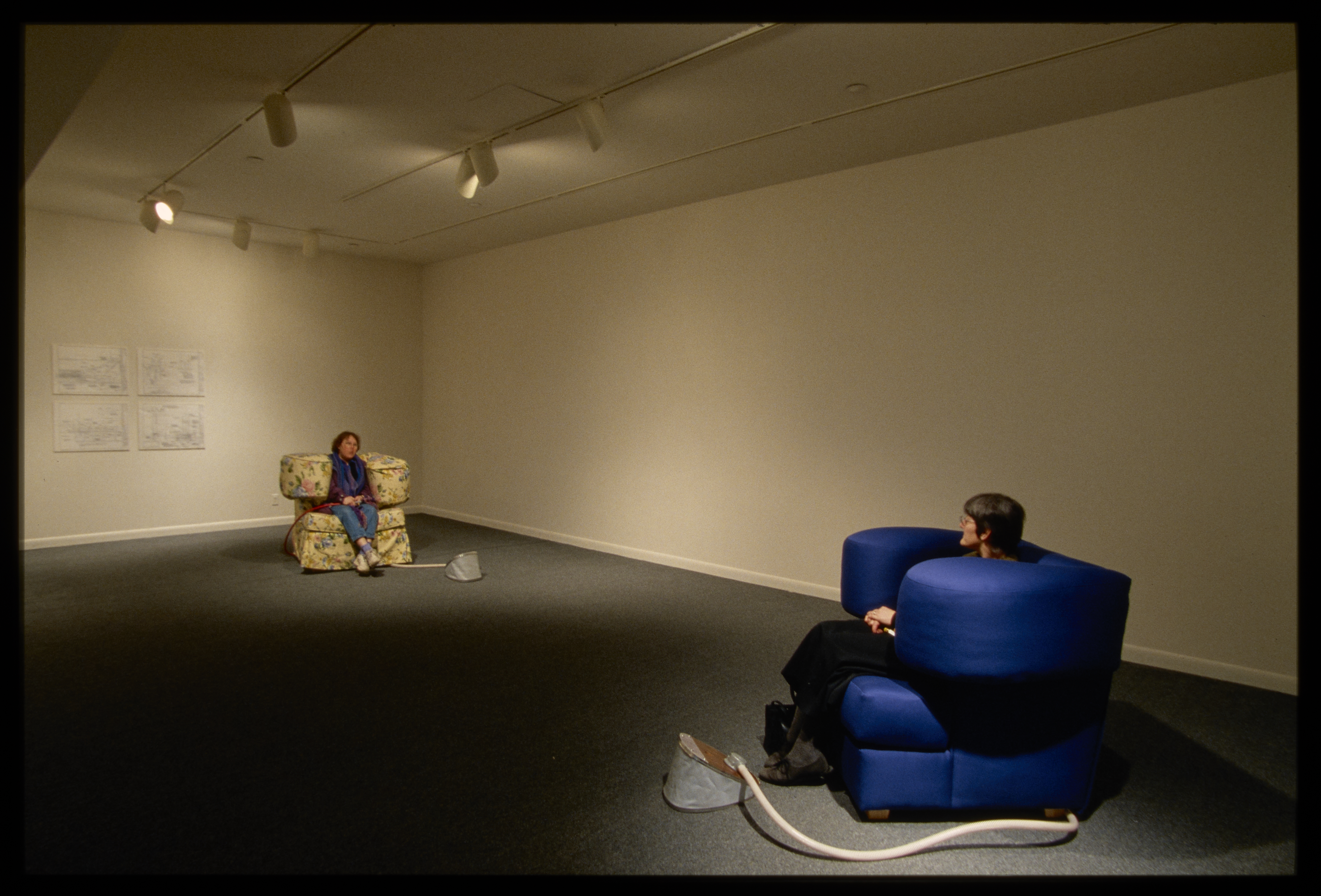 Explore all artists who have exhibited at the List in our
Artist Index
.
A collaboration between renowned animal scientist Temple Grandin and Chicago-based artist Wendy Jacob.
The effects of Grandin's autism led her, at age 18, to develop an apparatus, based upon cattle handling chutes, which applied soothing, mechanical pressure to her body to calm her anxiety and environmental sensitivity. Together, Jacob and Grandin have reinterpreted this original squeeze mechanism in the form of two upholstered livingroom "squeeze chairs" which anyone might try. The exhibition is accompanied by 14 of Grandin's drawings of humane livestock handling facilities.
Exhibition organized by the Krannert Art Museum, University of Illinois at Urbana-Champaign. 
Catalogue available at LVAC gallery during run of exhibition.