L.A. Hot and Cool: The Eighties
-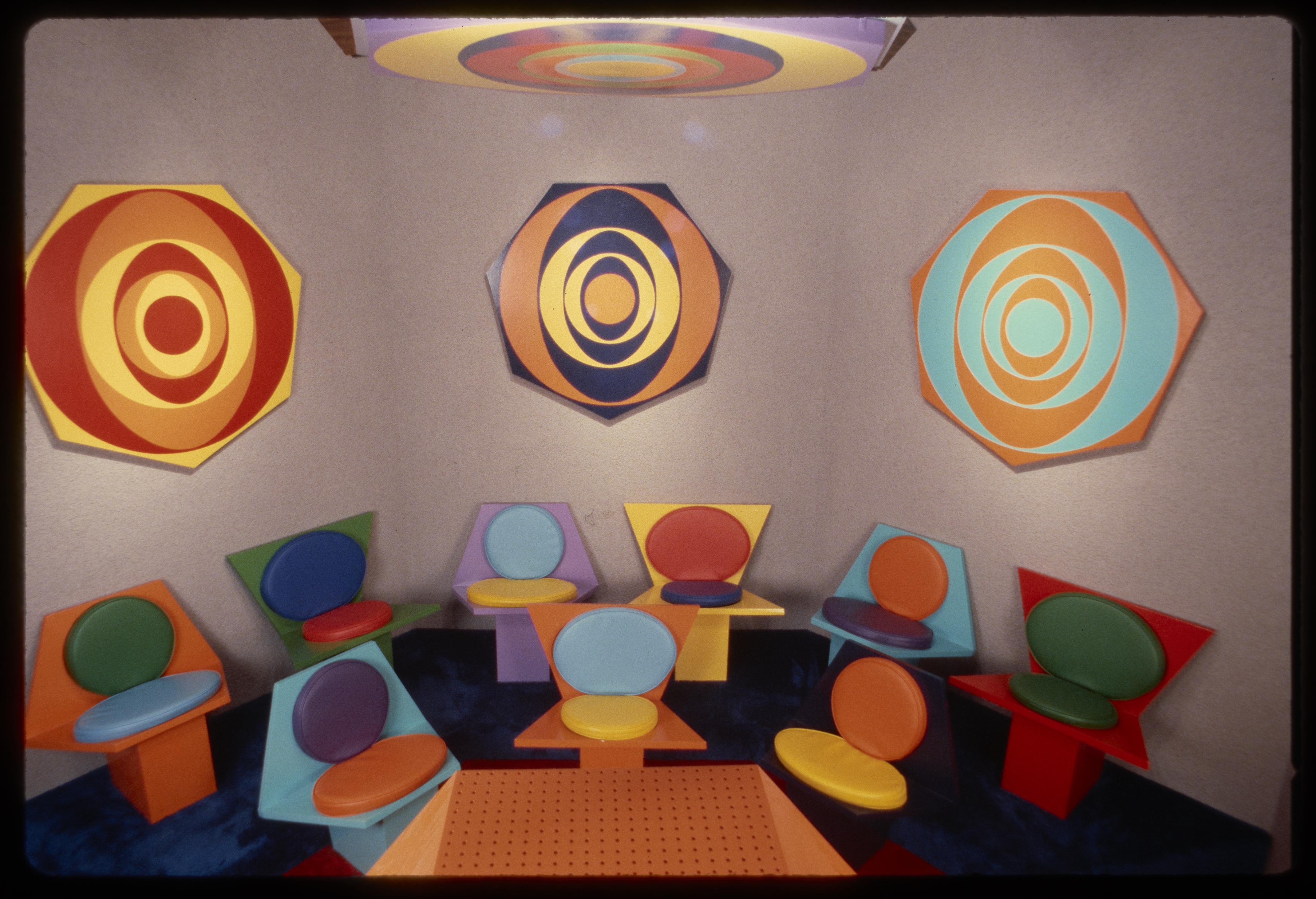 Explore all artists who have exhibited at the List in our
Artist Index
.
LA Hot and Cool: The Eighties is an amalgamation of painting, sculpture, photography, and environmental installations by twenty-three young artists whose work has been seen rarely, if at all, outside of California.
The focus is on the interaction of two distinct traditions and temperaments in LA art: the hot factor characterizes work that is emotional or idiosyncratically personal, passionate, and/or aggressive; while the cool end is more distanced, intellectual, and/or ironic. Oftentimes these polarizations will create a tension within a single work. 
The phenomenon of Los Angeles as a truly 20th-century city gives its artists a privileged state from which to view our present cultural position. The media capital of the world, full of the skin deep glamour and drama of Hollywood illusion, Los Angeles inspires many artists to make meaning of pure style and effect, while others react by delving deep into personal or cultural identity. Lacking a geographical and cultural center, a long history, or shared traditions, Los Angeles presents issues that many of its artists choose to address. Some of these issues include the renowned temperate climate that encourages a physical hedonism, large tracts of land cultivated into artificial greenscape, and the urban sprawl that boasts the home of the "Hollywood Dream Factory."
A complementary exhibition, LA Hot and Cool: Pioneers will be on view at the Bank of Boston Art Gallery from November 23, 1987 to January 15, 1988, featuring classic work produced in LA during the 1960s and 1970s. Artists featured in this other half of the exhibition include Asco, Michael Asher, Billy Al Bengston, John Baldessari, Chris Burden, Lyln Foulkes, Edward Kienholz, Kenneth Price, Bruce Nauman, Allen Ruppersberg, Edward Ruscha, and Betye Saar. An installation, LA Hot and Cool: Futura, is the work of Jim Isermann.
LA Hot and Cool is accompanied by a 72-page illustrated exhibition catalogue with an introduction to the traditions and temperaments of LA art, texts about each artist presented here, original fictional works on being an artist in LA by three younger LA writers, statistics on the LA art scene, and a discussion between two LA art critics on the myth of the LA artist. Exhibiting artists Jim Isermann and Mike Kelley provided designs for the catalogue cover.
Sponsors

This exhibition and publication are made possible through the support of the Bank of Boston Art Program and the Massachusetts Council on the Arts and Humanities.