Robert Whitman: Black Dirt (Artist-in-Residence)
-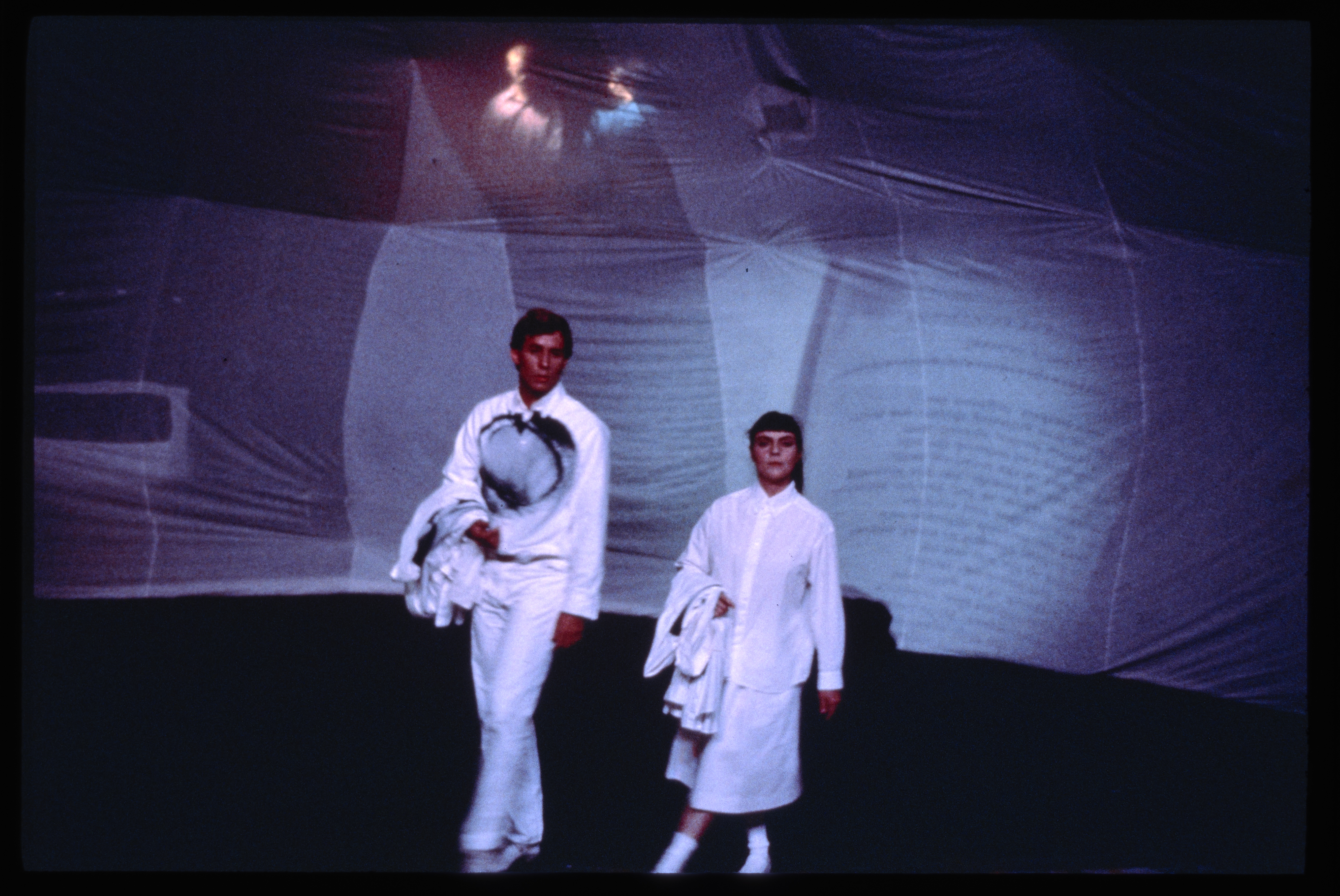 Explore all artists who have exhibited at the List in our
Artist Index
.
As an Artist-in-Residence from January to April 1990, Robert Whitman has created a new multimedia performance work, Black Dirt. 
To produce and present the work, which involves a huge, tent-like structure, numerous film projections and eccentric props, texts and sound effects, Whitman has worked closely with thirteen local students, artists, and technicians.
List Visual Arts Center Director Katy Kline writes, "Whitman has been an influential pioneer in a type of performance based on psychologically charged images and masterful restructuring of time and space rather than the more traditional elements of narrative and character. His work requires a raw and flexible space, with advanced possibilities for sound, light and film projection." 
Black Dirt is a co-commission of the List Visual Arts Center and The Arts Company; The Kitchen; Painted Bride Arts Center and The Fabric Workshop; and the Walker Art Center. It will tour to New York, Philadelphia, and Minneapolis after its Boston premiere.