Robert Cumming: Blackboard Brain (Artist-in-Residence)
-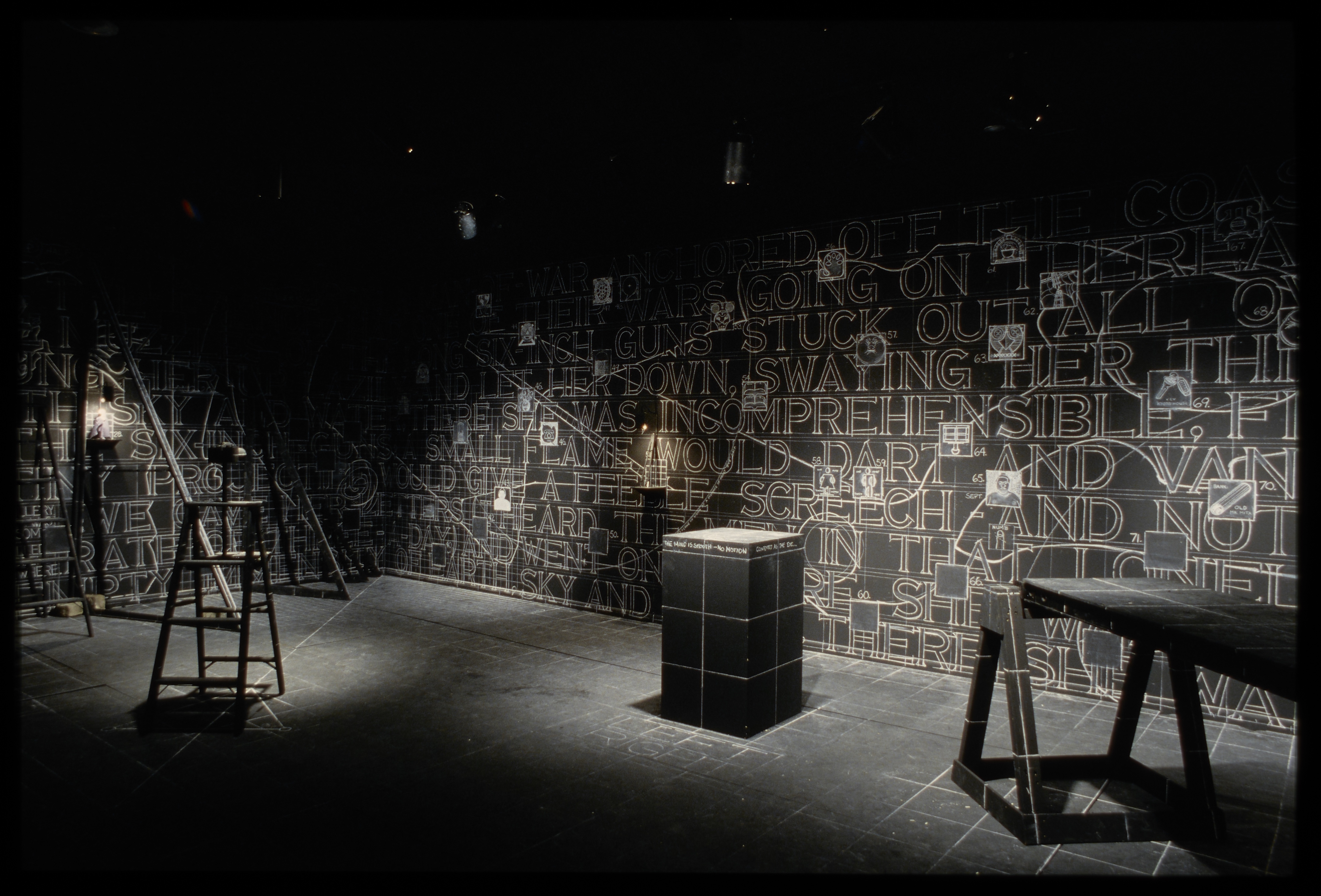 Explore all artists who have exhibited at the List in our
Artist Index
.
As Artist-in-Residence at MIT, internationally known Massachusetts artist Robert Cumming created a new installation entitled Blackboard Brain. 
For more than two decades Cumming has investigated eccentric science and mechanics in a variety of media, from paintings, sculpture, prints, drawings, and photographs to public art.
At MIT he has created a large new work, a dramatic, dark environment which occupies an entire gallery. While in residence during the month of August, Cumming painted the walls and floor with blackboard paint and then laid out an organizing grid in white chalk. He proceeded to add chalk sketches, diagrams and verbal notations and maverick sculptural elements, creating something like a three-dimensional worksheet which charts the many tangents of his thought processes. The viewer is effectively deposited in the interior of the artist's restless and inventive mind. Fragments of Van Gogh's bedroom, allusions to ideas as vast as theories of the cosmos and as prosaic as the artist's personal tools and appointment calendar, activate this dark cavern.
During October and November, the artist will be living and working in Kyoto, Japan. Through the wizardry of electronic technology, however, Blackboard Brain will continue to reflect and record Cumming's musings, as he will periodically make additions and interventions to his three-dimensional visual diary, communicating instructions by fax.
The exhibition was organized to coincide with the retrospective exhibition Robert Cumming: Cone of Vision at the Museum of Fine Arts, Boston.