Before Projection: Video Sculpture 1974-1995
-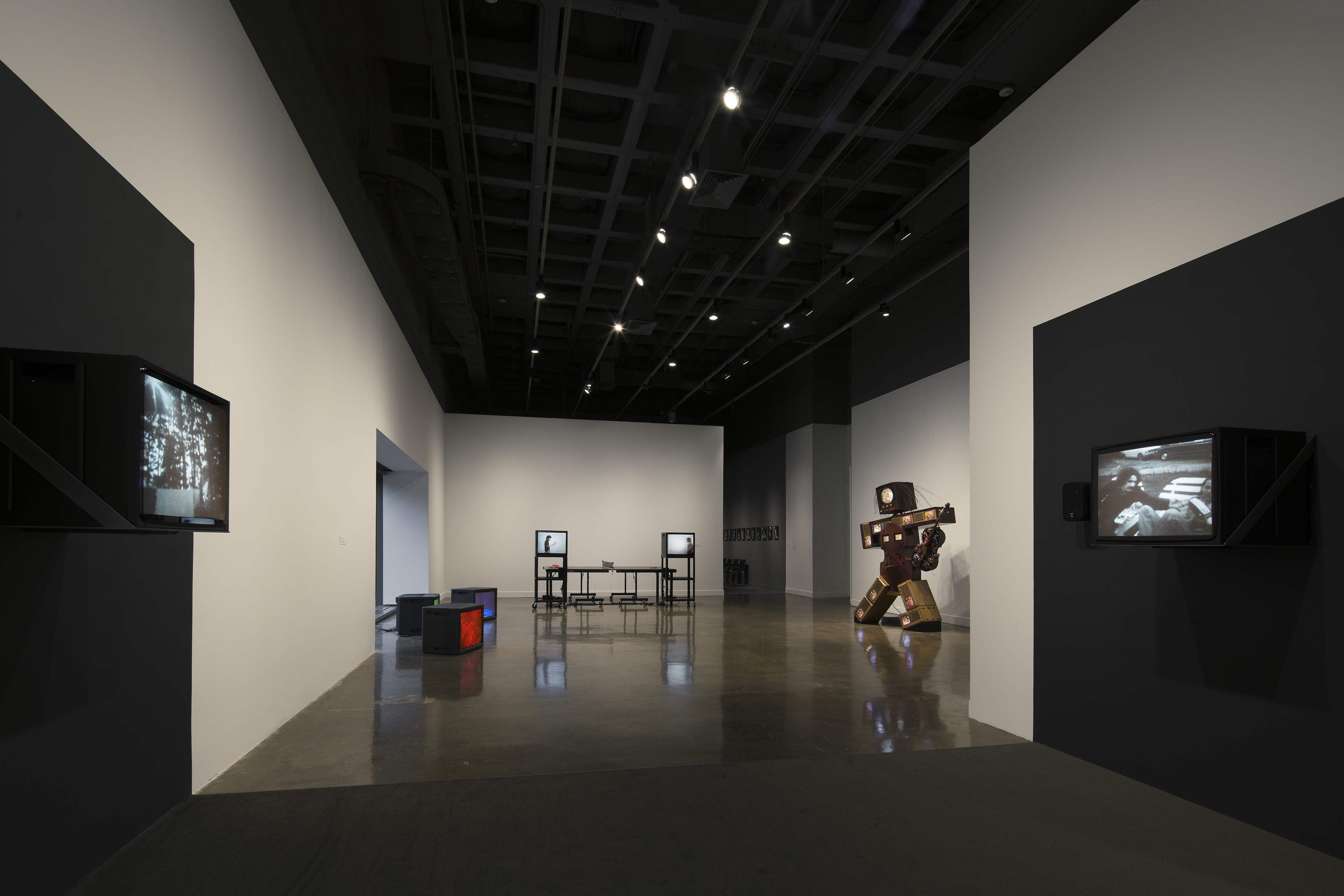 Explore all artists who have exhibited at the List in our
Artist Index
.
Before Projection: Video Sculpture 1974-1995 shines a spotlight on a historical moment and a body of work in the history of media art that has been largely overlooked since its inception.
The exhibition explores the connections between our current moment and the point at which video art was transformed dramatically with the entry of large-scale, cinematic installation into the gallery space. This exhibition will present a re-evaluation of monitor-based sculpture since the 1970's and serve as a tightly focused survey of works that have been rarely seen in the last twenty years. Artists featured in the exhibition are Dara Birnbaum, Ernst Caramelle, Takahiko Iimura, Shigeko Kubota, Mary Lucier, Muntadas, Tony Oursler, Nam June Paik, Friederike Pezold, Adrian Piper, Diana Thater, and Maria Vedder

Before Projection: Video Sculpture 1974-1995 is curated by Henriette Huldisch, Director of Exhibitions & Curator, MIT List Visual Arts Center.
The exhibition traveled to and was exhibited at SculptureCenter, NY Sep 17–Dec 17, 2018.
Sponsors

The exhibition is presented as part of a citywide partnership of arts and educational institutions organized to recognize the outsized role greater Boston has played in the history and development of technology. The Institute of Contemporary Art/Boston initiated this partnership to link concurrent exhibitions and programs related to the themes of the ICA exhibition Art in the Age of the Internet, 1989 to Today.

Exhibitions at the List Center are made possible with the support of Fotene Demoulas & Tom Coté, Audrey & James Foster, Jane & Neil Pappalardo, Cynthia & John Reed, and Terry & Rick Stone.   In-kind media sponsorship provided by 90.9 WBUR.

Additional support for Before Projection: Video Projection 1974-1995 was provided by Lévy Gorvy and SPAIN arts & culture.

General operating support is provided by the Massachusetts Institute of Technology, the Council for the Arts at MIT, Philip S. Khoury, Associate Provost at MIT, the MIT School of Architecture + Planning, the Mass Cultural Council, and many generous individual donors. The Advisory Committee Members of the List Visual Arts Center are gratefully acknowledged.