Prints from the Maine Landscape: Neil Welliver
-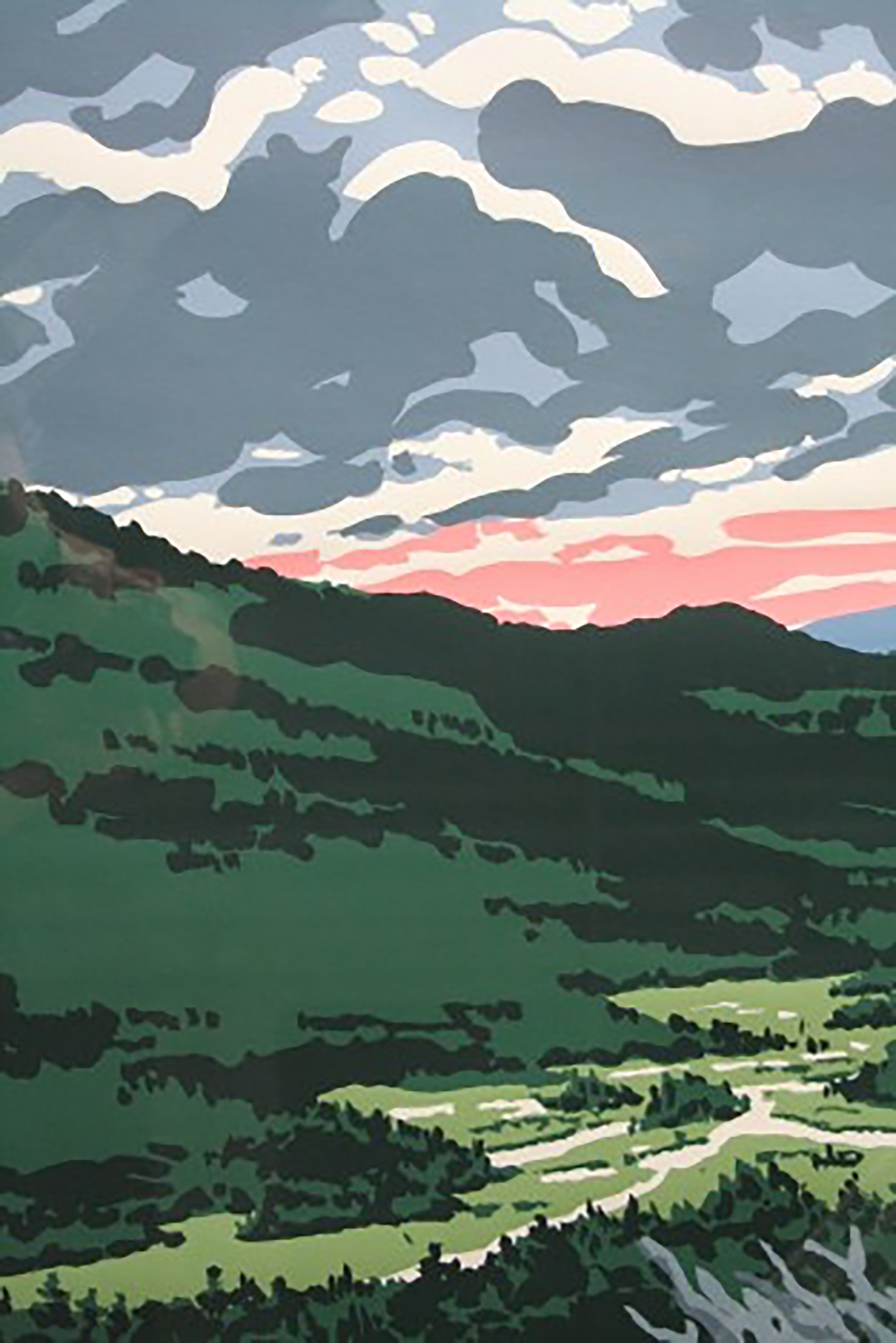 Explore all artists who have exhibited at the List in our
Artist Index
.
Neil Welliver, one of the foremost American landscape painters of his generation, was born in Millville, Pennsylvania in 1929.
He graduated from the Philadelphia College of Art and received a Masters of Fine Arts degree from Yale University. There he studied with the noted abstract artist Josef Albers (the Dean's Gallery presented Josef Albers: Interaction of Color in the spring of 2004), who greatly influenced his understanding of color and light. Welliver permanently settled in Lincolnville, Maine, in 1970. Welliver passed away in the spring of 2005.
Venturing deep into the woods, bearing a heavy load of equipment on his back, he would make oil sketches en plein air. Later, in his studio, he carefully rendered his landscapes on large canvases, often eight-to-ten feet in scale.
Neil Welliver's life was tormented by personal tragedy; and his art does not necessarily depict cheerful, sunny landscapes, but are images of an untamed natural world filled with twisted piles of fallen brush, rushing water, boulders, and rocky hillsides. They often portray a calm that reveals the emotional state of the artist, and allow the viewer time to investigate and see intimately the nature to which he was so deeply connected.
All images are protected by copyright law and thus cannot be reproduced or altered without the expressed, written permission of the artists.