Peter Sis: Players (Hráči), 1982
-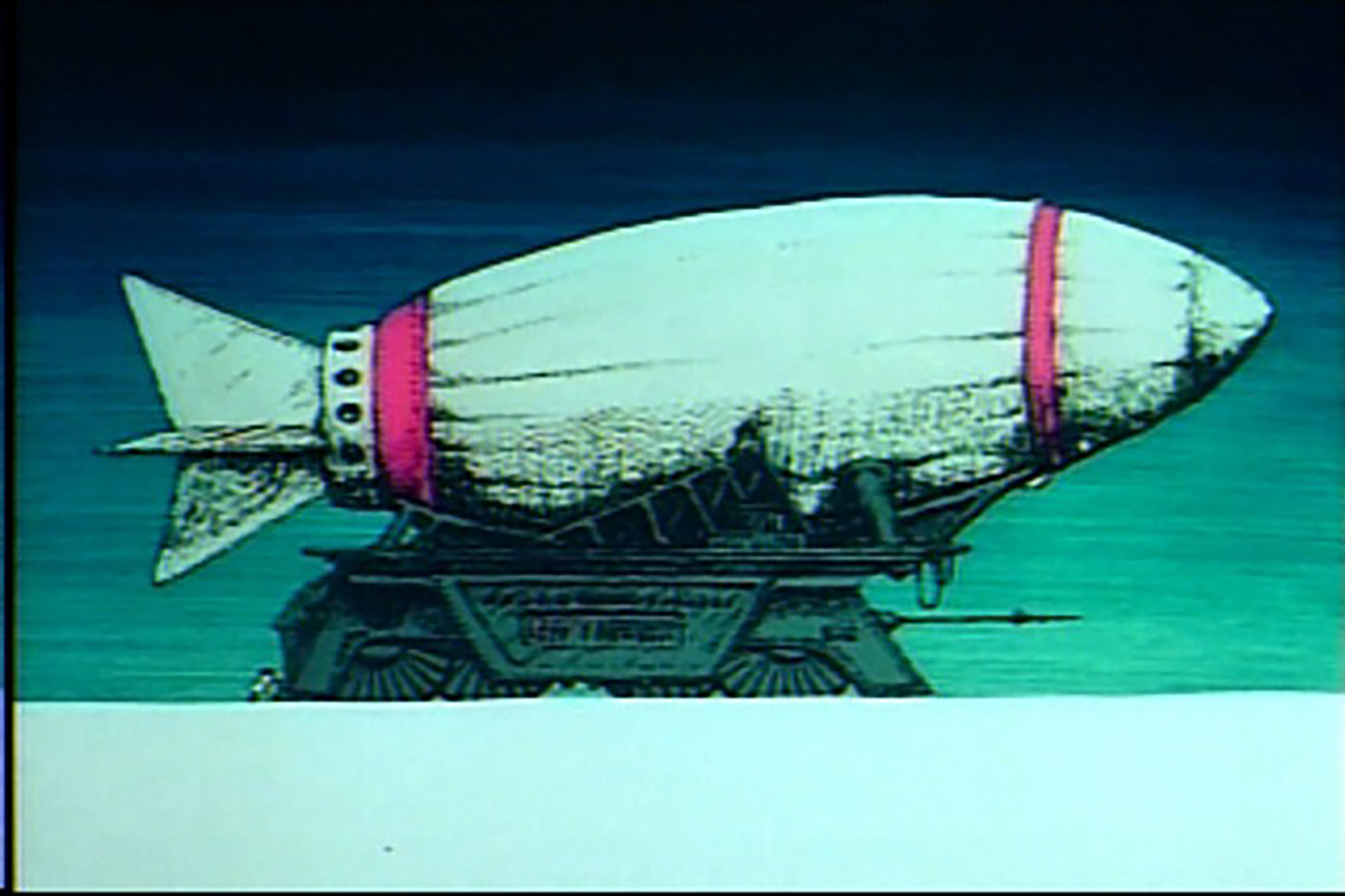 Explore all artists who have exhibited at the List in our
Artist Index
.
The MIT List Visual Arts Center's Media Test Wall presents Players, an animated short film by award-winning children's book author/illustrator Peter Sis.
Although Sis is best known for his acclaimed children's books and illustrations, the Czech born artist began his career making animated films in 1975. Blending the real and imaginary Sis's animated works reflect an exquisite and finely detailed draftsmanship. In Players each image and frame is drawn entirely by hand.
Players is a pre-perestroika animated satire about human aggression. In it, Sis mixes popular culture with iconic images of war, choosing 1980s tennis-star rivals Bjorn Borg and John McEnroe as his belligerent protagonists. As their match gets underway, the tennis ball turns into a variety of weapons ranging from a club to battleships and fighter planes, and the court becomes a vast battlefield. Hostilities escalate in the second half of the match. The players and the ball morph into Tarzan, King Kong, a caveman, a Visigoths, Roman charioteers, warriors on elephants, medieval knights on horseback, artillery men with cannons, French revolutionaries, Bonaparte and his army, and finally nuclear weaponry. The musical score for Sis's humorous but deadly serious reflections on war is by noted Czech composer Jiri Stivin.
The Media Test Wall, an ongoing series of contemporary video exhibitions, is located in the Whitaker Building (21 Ames St., Building 56) on the MIT campus.
Sponsors

This presentation of the Media Test Wall is generously supported by the Massachusetts Cultural Council, the Council For the Arts at MIT, the Robert and Maurine Rothschild Fund, and the de Florez Fund for Humor, MIT School of Humanities, Arts and Social Sciences.  Peter Sis is represented by Mary Ryan Gallery, New York.