Peter Campus: Digital Photographs
-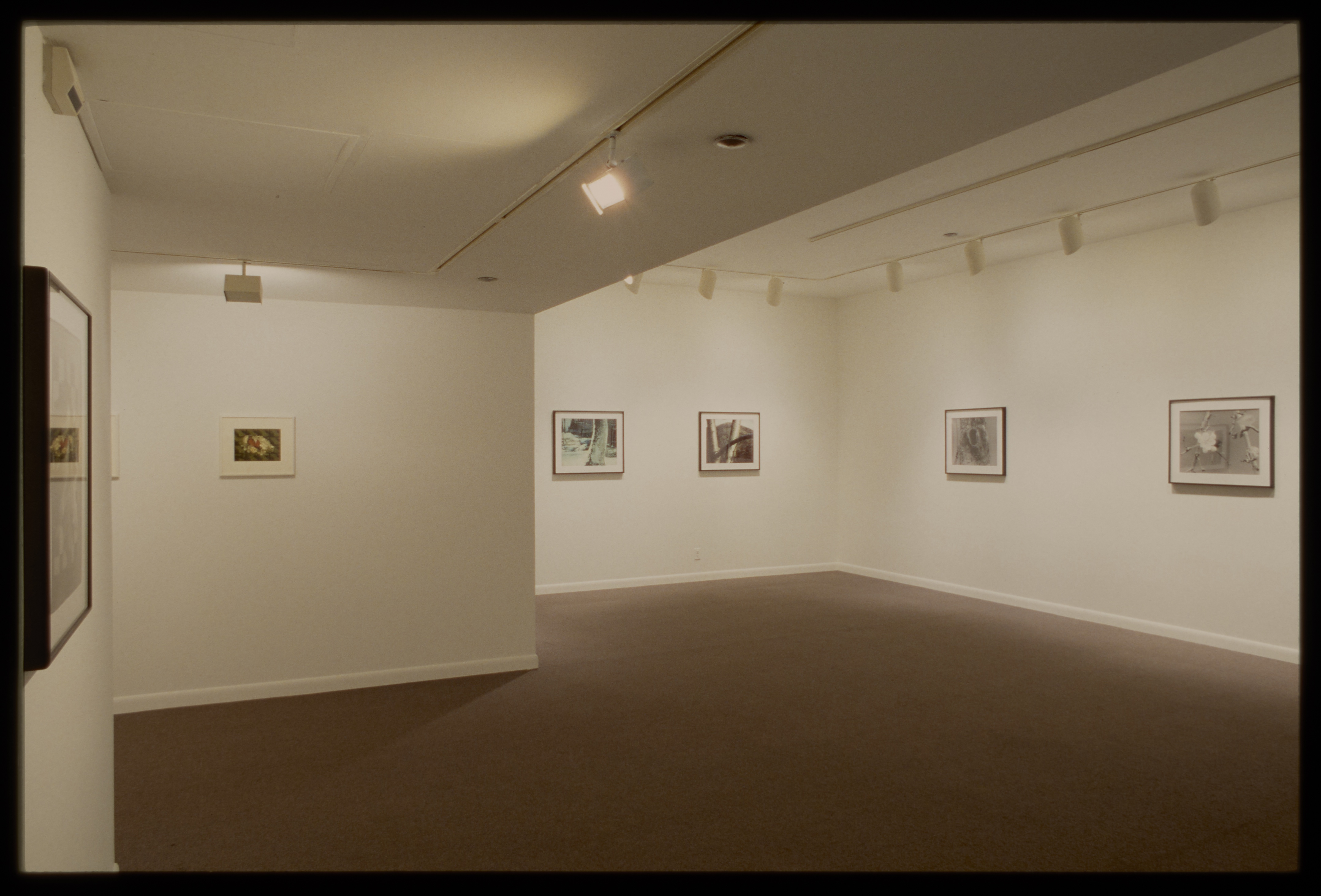 Explore all artists who have exhibited at the List in our
Artist Index
.
This exhibition presents sixteen recent digital photographs by Peter Campus. Internationally acclaimed for his video work in the 1970s and for his photographs, photoprojections, and computer drawings of the 1980s, the artist's recent series of black and white digital photographs are a synthesis of his explorations in photography and computer drawing.
Photographs of natural elements such as rocks, tree trunks, and leaves are scanned into a computer, the backgrounds are altered in various ways, and large black and white prints are produced. According to critic Hearne Pardee, Campus's monumental, natural forms "…recall the starkness of minimalism, but with a psychological complexity that approaches autobiography." For Campus, the landscape has always suggested parts of the body, such as a torso, limb or phallus, as well as correspondences with the self. The wound-like slits marring the bark of rupture and the decayed tree trunk/female torso titled stick are solemn meditations on the themes of aging and mortality. Campus's isolated, centralized nature subjects are juxtaposed with computer-generated background patterns. The overall images have an abstract, artificial quality as the artist blurs the distinctions between the natural and the cultural or hand made.
The List Visual Arts Center will be the first to present Campus's current series of color digital photographs. In these works both figure and ground are photographic and have been combined and subtlety manipulated on the computer. Shooting in the familiar landscape of upstate New York, Campus continues to identify with and project himself onto his surroundings. In refuge and subside, he pairs natural elements, such as tree trunks against a mountainside and stones in a stream, to convey a sense of longing and to suggest the possibility of relating such elements.
Sponsors

Peter Campus's collaborative residency at MIT was sponsored by the Office of the Associate Provost for the Arts.