The Otolith Group: The Otolith Trilogy
-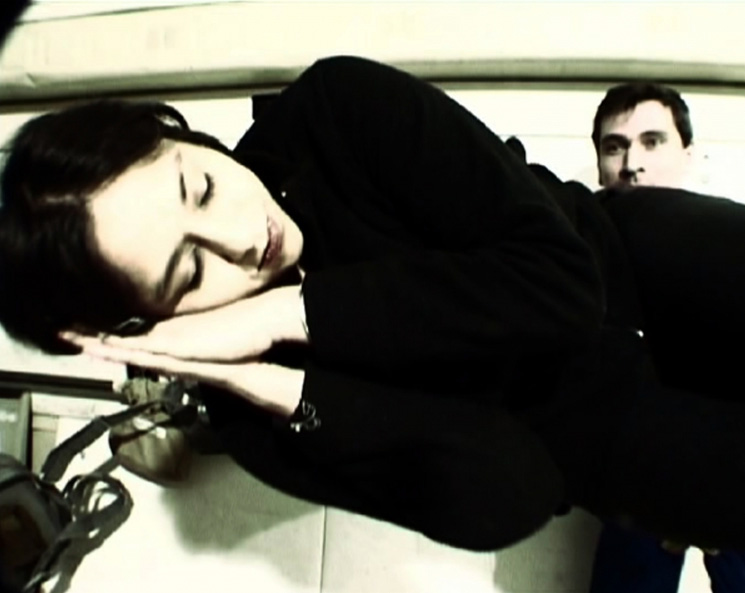 Explore all artists who have exhibited at the List in our
Artist Index
.
The Otolith Group is an artist-led organization founded in 2002 by Anjalika Sagar (b. 1968) and Kodwo Eshun (b. 1966) that integrates film, video, artists' writing, workshops, exhibitions, publications and public programs.
The Group's research-based projects combine narrative, archival material, and documentary footage. Centered on close readings of the image in contemporary society, their work explores the legacies and potentialities of the document, the essay film, and the archive, as well as speculative futures and science fictions. They have organized numerous workshops, discussions, and exhibitions, including the touring exhibition The Ghosts of Songs: A Retrospective of The Black Audio Film Collective 1982-1998, at FACT Liverpool, UK, Harun Farocki. 22 Films: 1968-2009 at Tate Modern, UK, and the film program Protest, which toured venues throughout the United Kingdom and was conceived as part of the Essentials: The Secret Masterpieces of Cinema, commissioned by the Independent Cinema Office. The Otolith Group were nominated for the Turner Prize in 2010. Their exhibition on Jean Genet is on view at The Nottingham Contemporary in Nottingham, UK, from July 16 to October 2, 2011.
The MIT List Visual Arts Center is pleased to present the Otolith Trilogy, an interconnected series of films made between 2002 and 2009 that relate scenarios of a speculative future, projected from events in our recent past. Combining fictional narration with archival and documentary footage, the artists create a set of plausible predictive outcomes for the future, from life in the city of tomorrow, to the 22nd Century, when the earth is no longer hospitable to life. The three films Otolith I, Otolith II, and Otolith III show the possible effects of our past and present actions on various aspects of human experience and knowledge, including biology, space travel, urbanism, architecture, economics, media, and culture.
Members of The Otolith Group will participate in a conversation with art historian and critic TJ Demos, on the current conditions of politically engaged filmmaking and documentary representation, on Friday, October 21, 7PM Bartos Theatre. The program is organized by Scott Berzofsky with support from the MIT Program in Art, Culture, and Technology (ACT) and the Council for the Arts at MIT (CAMIT).
Otolith Group: The Otolith Trilogy is organized by João Ribas, Curator, MIT List Visual Arts Center.
Sponsors

Support for the Otolith Group: The Otolith Trilogy has been provided by the Council for the Arts at MIT and the Massachusetts Cultural Council.