Joan Jonas: Selected Films and Videos, 1972-2005
-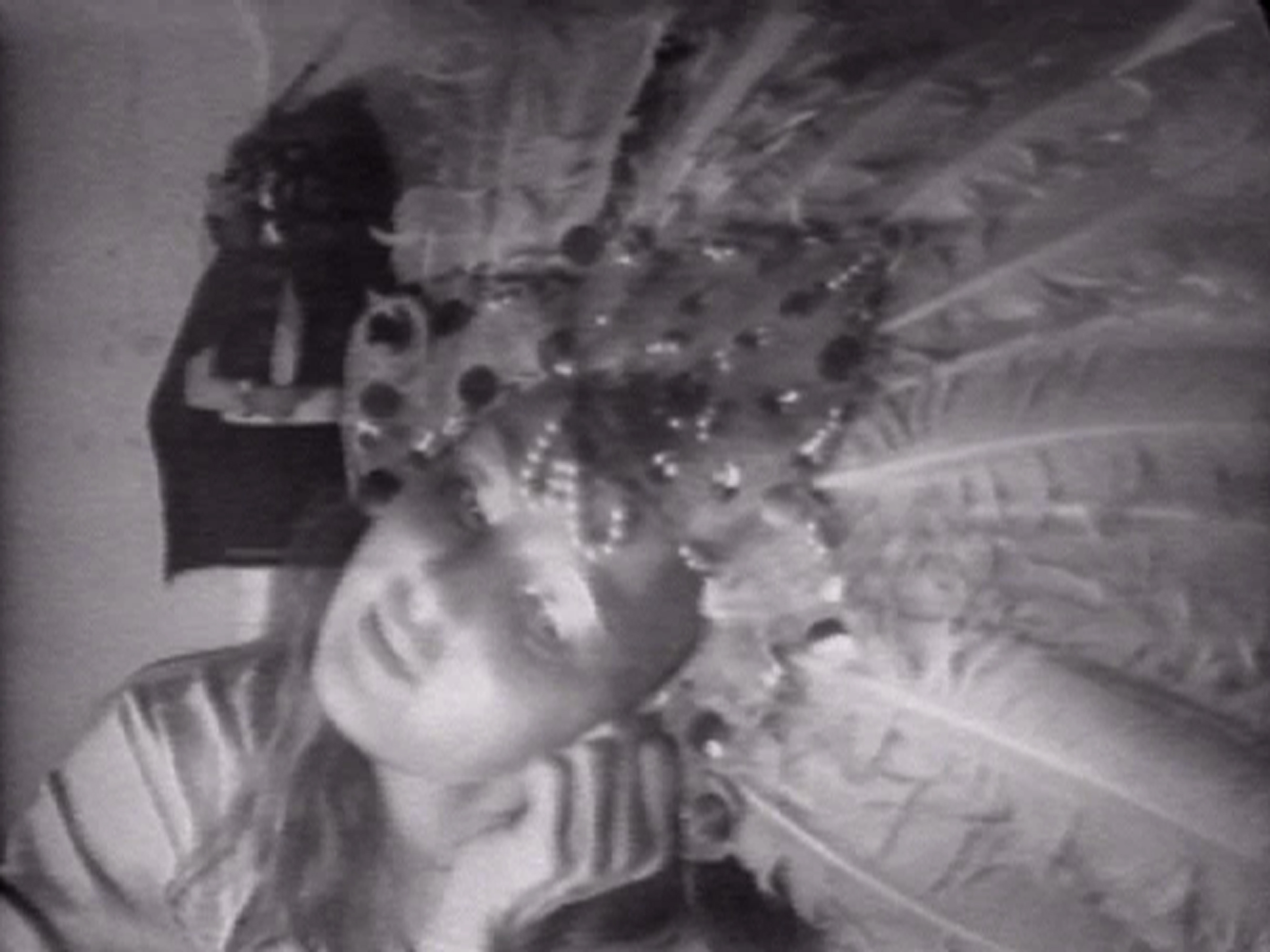 Explore all artists who have exhibited at the List in our
Artist Index
.
In conjunction with the presentation of Joan Jonas's new work made for the U.S. Pavilion as part of the 2015 Venice Biennale, the List presents seven of the artist's seminal film and video works surveying the breadth of her career.
Immersed in the post-minimal experiments of New York's downtown scene, Jonas developed her distinctive performances drawing on dance, ritual and various theater traditions in the late 1960s, and soon began to incorporate video into her work. Her first single-screen tape Organic Honey's Visual Telepathy (1972) combines her inquiry into the representation of femininity using masks, mirrors, and other props, with the conceptual probing of video's properties such as instant playback. The film Mirage (1976) shows the artist executing a number of signature, enigmatic chalk drawings, and erasing them immediately after. In the 1980s, Jonas's work turned towards more narrative forms, inspired by antique myths, fairy tales, and literature. Using a range of stylized special effects, Double Lunar Dogs (1984), based on a science fiction story by Robert Heinlein, envisions the inhabitants of a space ship lost in space for generations, whereas Volcano Saga (1989), originally produced for television broadcast, stages a retelling of an ancient Icelandic saga. Also presented is Lines in the Sand (2002-2005), documenting Jonas's celebrated performance first staged for Documenta 11 in 2002.
The 2014 Dorothy and Leroy Lavine Lecture Series featured critic and curator Gregory Volk's talk, "Joan Jonas: A Meter-Making Argument." The lecture surveyed Jonas's career while positing a novel connection between the artist and a visionary strain in American art, literature, and thought, leading back to both the Boston area and Transcendentalist poet/philosopher Ralph Waldo Emerson.