Nahum B. Zenil: Witness to the Self
-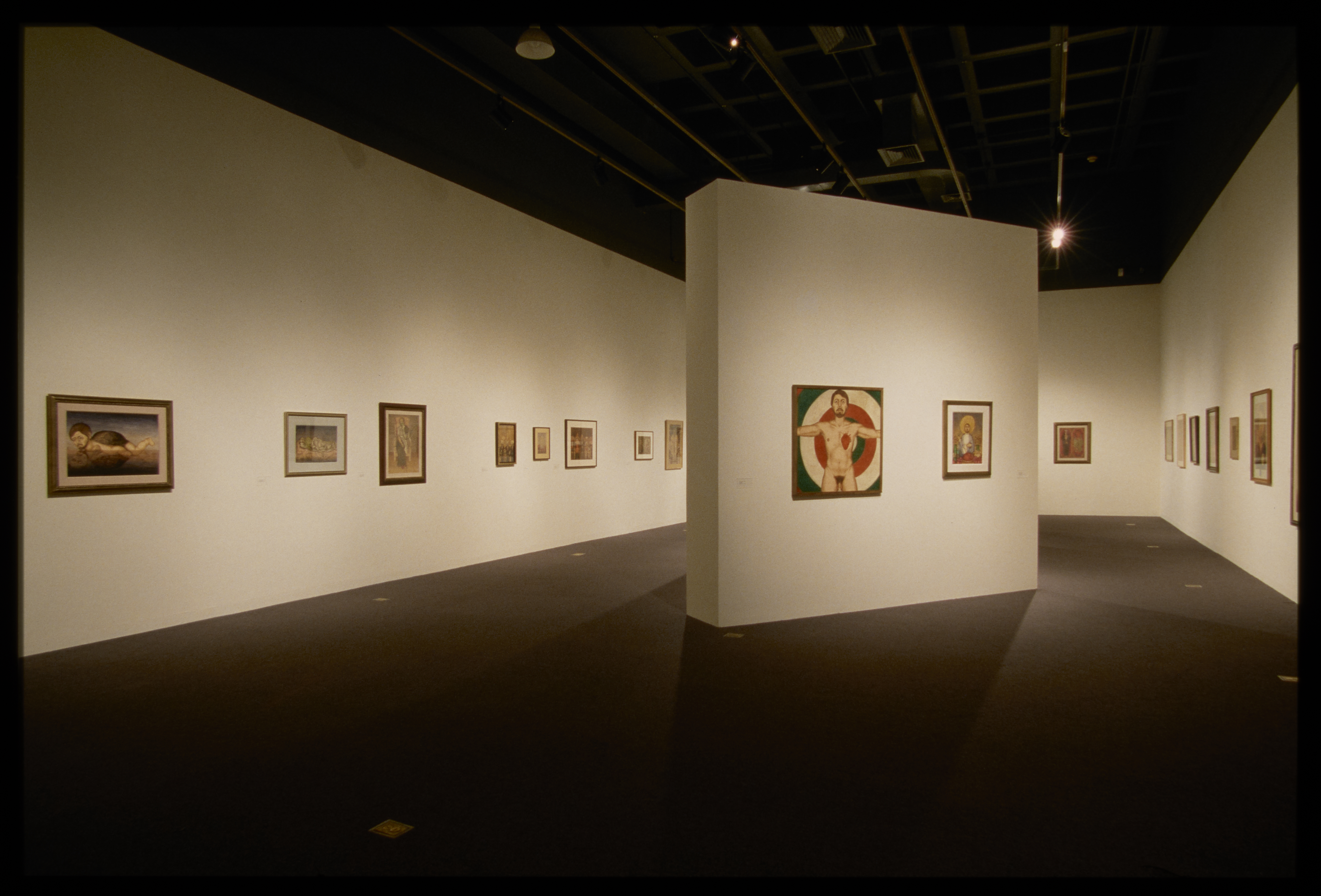 Explore all artists who have exhibited at the List in our
Artist Index
.
Nahum B. Zenil: Witness to the Self, comprises 75-80 works that span the whole of Zenil's artistic career. Zenil is well-known in Mexico, and this exhibition offers a U.S. audience the first comprehensive view of his work.
Inspired by the realist painting and the 19th century folk ex-voto (retablo) tradition of folk painting, the artist paints evocative full-body self-portraits that explore themes of personal and cultural identity in late 20th century Mexican society. Zenil's style of portraiture is also influenced by Jose Guadalupe Posada, a turn-of-the-century social realist, and by Frida Kahlo, who similarly used the self-portrait as a means of exploring her own identity and psychology as well as larger political and gender issues. Zenil takes as his subject relations with his family, particularly his mother, his past as a school teacher, and his ambivalent and contradictory feelings toward his country's Catholicism and his own homosexuality. His works often deal specifically with issues of masculine identity and being gay in Mexico's conservative, patriarchal society.
The exhibition was organized by Edward J. Sullivan, professor and chairman, Department of Fine Arts, New York University, NY, and Clayton C. Kirking, director, Adam and Sophie Gimbel Library, Parsons School of Design, NY. Prior to traveling to the MIT List Visual Arts Center, the exhibition was seen at the Mexican Museum, San Francisco, from March through September 1996 and will travel to New York University's Grey Art Gallery, New York, in September 1997.