Maria Fernanda Cardoso: Recent Sculpture
-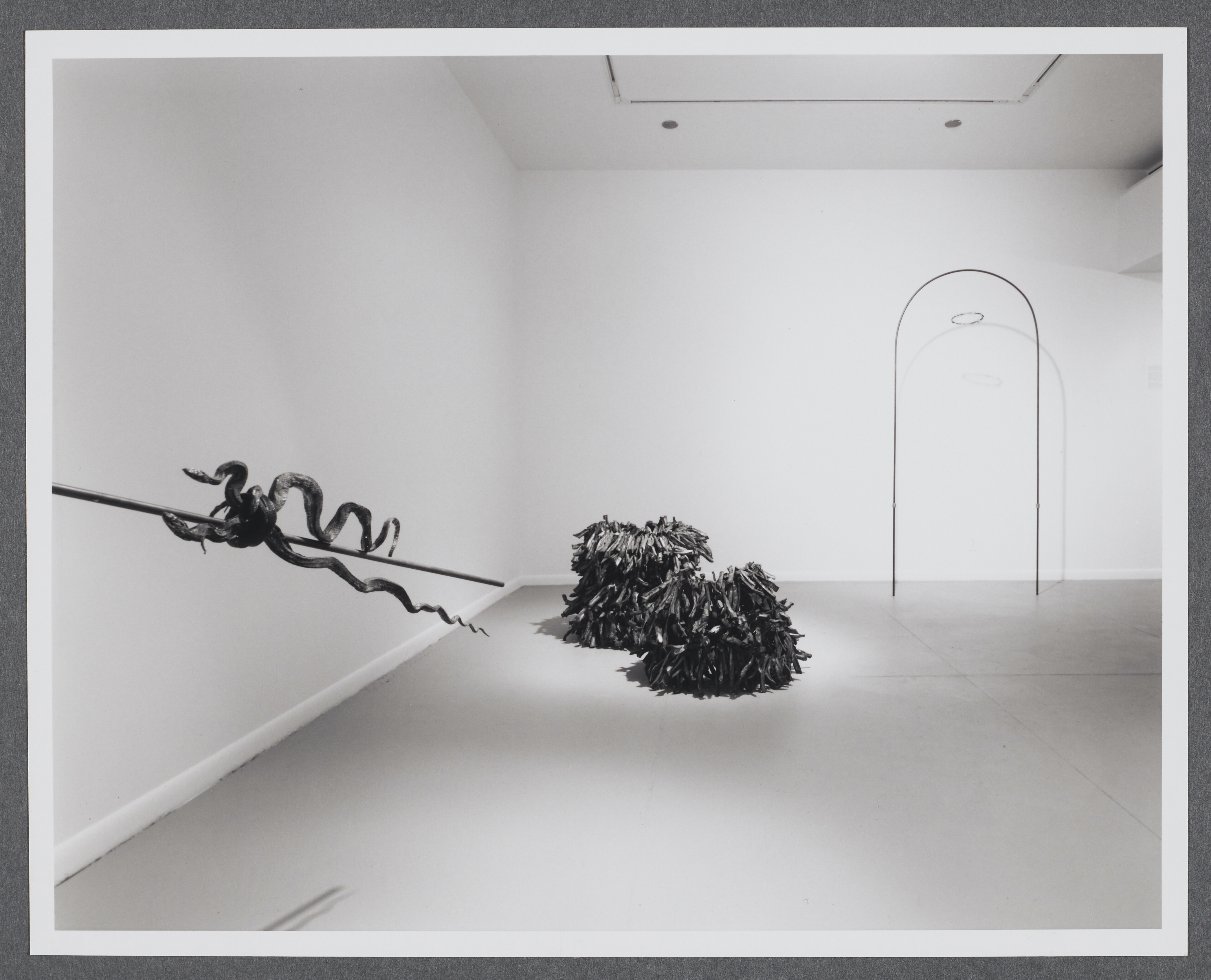 Explore all artists who have exhibited at the List in our
Artist Index
.
This exhibition of the work of the young Columbian artist Maria Fernanda Cardoso focuses on her body of recent work which explores the utilitarian, symbolic, aesthetic, and emotional relationships between humans and other animal species.
For several years Cardoso has been constructing sculpture from preserved animals and animal matter. Occasionally she fashions them into stylized positions and configurations reminiscent of pre-Columbian animal representations. She works them into taut, minimalist-inspired forms, such as circles and columns, or sensuous, organic shapes which continue the materials' natural growth patterns. Like memento mori, Cardoso's works carry dual meanings. They are precious reminders of the fleeting nature of life, while they also serve as reminders of humankind's struggles, particularly in our complex relationships with the natural world.
Publication with essay by curator Ron Platt.