Luis Camnitzer: A Retrospective
-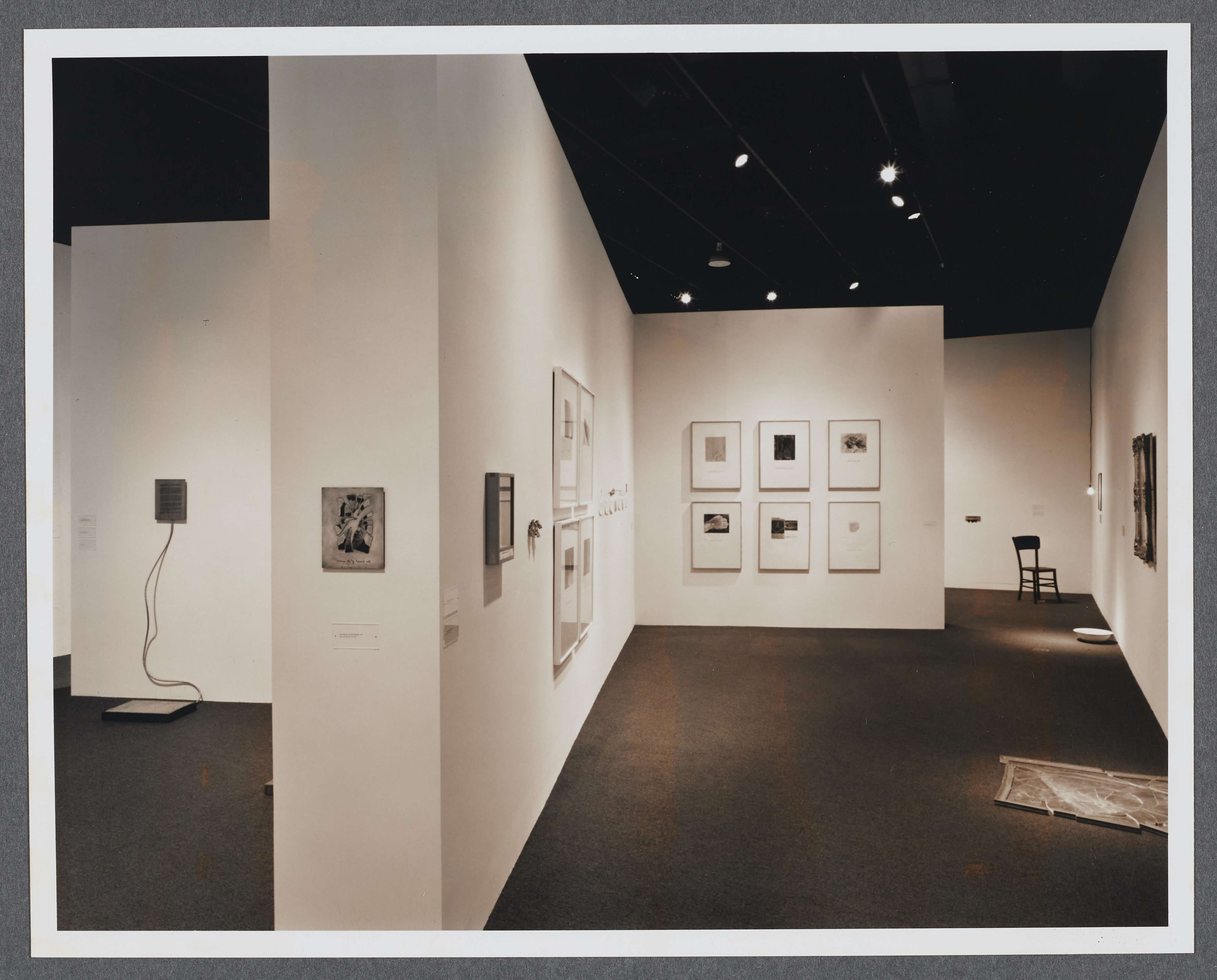 Explore all artists who have exhibited at the List in our
Artist Index
.
Luis Camnitzer is a Latin American conceptual artist who uses words, objects and the body to create his politically concerned works.
His art investigates power: incidents of repression and rebellion on the international scene, as well as the power politics of the art world in which the making of art is seen as the production of commodities of exchange. Camnitzer includes the artist-as-ideological-authority-figure in his critique of power relationships, and he does not shrink from subjecting himself to this scrutiny.
The List Visual Arts Center presents Camnitzer's early work from 1966-1970 in the Bakalar Gallery. The work from 1970 to 1990 is shown in the main gallery and has been selected to illustrate the artist's ongoing concern with making an art which is related to the real world without attempting a realistic depiction of it, an art that strives to "transform the viewer's consciousness politically, ethically, aesthetically."
Examples of Camnitzer's work are three series involving text and image from the 1980s that focus on the theme of torture and mutilation. Though these spring form world events, particularly the troubled recent history of Latin America, the artist does not depict specific incidents. Rather he concentrates on the insidious relationship between the tortured object and the torturer. The ordinary banality of the objects that constitute the world of torture are presented in such a way that the viewer is subtly drawn into the experience, his own body and consciousness implicated into a state of acute discomfort. It is not easy to discount this work or ignore its quiet insistence on the moral imperative to take responsibility for the construction of meaning in our lives.
Sponsors

This exhibition was organized by the Lehman College Art Gallery, City University of New York, with support from the New York State Council for the Arts, the National Endowment for the Arts, the Robert Lehman Foundation, and the Andy Warhol Foundation.