List Projects: Gabriel Abrantes
-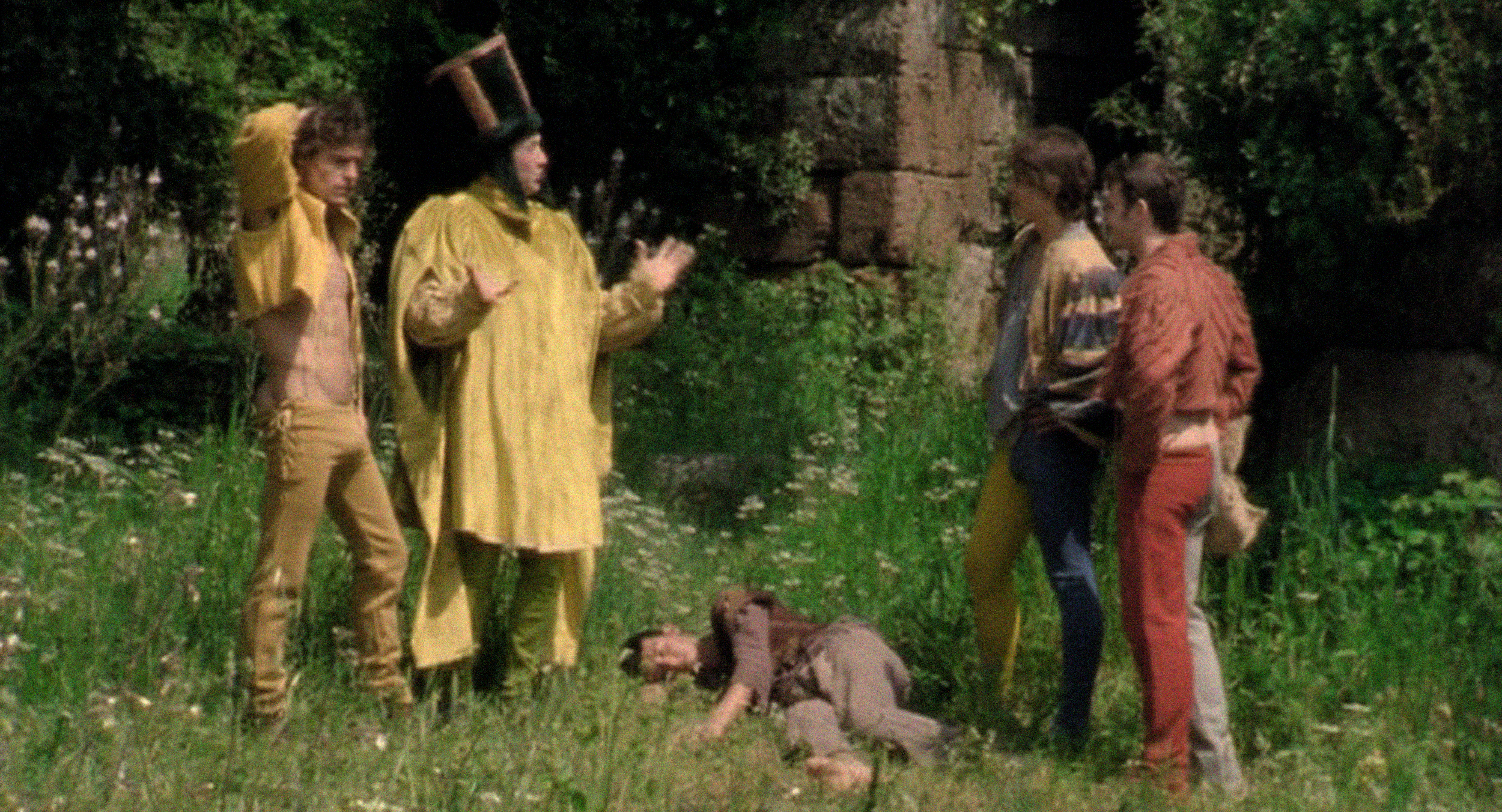 Explore all artists who have exhibited at the List in our
Artist Index
.
The MIT List Visual Arts Center presents an exhibition of three recent films by Lisbon-based artist and filmmaker Gabriel Abrantes as part of its new exhibition series List Projects, which focuses on supporting emerging artists at pivotal points in their career.
With a distinct theatricality, cinematographic beauty, and narrative style, along with a historical and politicized focus, Abrantes crafts fictions around the new identities and relations of desire forged through globalization. His films are often centered on countries whose rapid economic development will increasingly shape the political, economic, and cultural landscape of our world; places "where contemporary forms of life are being invented," as the artist describes. Often produced in collaboration and with local and non-professional actors, Abrantes' films readily deal with the human impact of historical, economic, and political forces through the confines of cinematic narrative, from love story to war film or melodrama.
Abrantes' brand of post-colonial cinema also implicates desire—and repression as its dialectic—in the reconstructing and reimagining of Portugal's colonial past in particular. Filmed in Luanda, Angola, Liberdade (directed by Gabriel Abrantes and Benjamin Crotty, 2011, 16 min.) is focused on the new relationships of love and desire created by mass migration and economic consequences of global capital in Africa. Fratelli (directed by Gabriel Abrantes and Alexandre Melo, 2011, 17 min.) is a film adaptation of William Shakespeare's prologue to the Taming of the Shrew, its Portuguese dialogue spoken with the Brazilian accent from Bahia, and filmed in the Lazzio region of Italy. Ornithes (2012, 17 min.), shot in Jakmel, Haiti, is a theatrical adaption of Aristophanes' play The Birds, featuring costumes made by local artisans and dialogue in Creole and Attic Greek. Abrantes' work foregrounds the role of a critical cinema in "forg[ing] a consciousness about situations and people that aren't yet fully understood."
About the Artist
Gabriel Abrantes (b.1984) is an artist and filmmaker who has produced a significant body of work in film since studying at L' École National des Beaux-Arts (2005-2006) and Le Fresnoy Studio National des Arts Contemporains, France (2007).  Abrantes received a BA in Cinema and Visual Arts at Cooper Union in 2006. Abrantes is the winner of several prizes, including the Golden Leopard for Best International Short Film at the Locarno Film Festival 2010 for his film A History of Mutual Respect. In 2010, he established A Mutual Respect, a production company that seeks to find alternative means to produce moving-image work.
Sponsors

Support for this exhibition has been generously provided by the Council for the Arts at MIT, the Massachusetts Cultural Council, the Office of the Associate Provost at MIT, the MIT List Visual Arts Center Advisory Committee, and the Friends of the List. Additional funding provided by Foreign Languages and Literature at MIT.