Kristin Jones and Andrew Ginzel: Charybdis (Artist-in-Residence)
-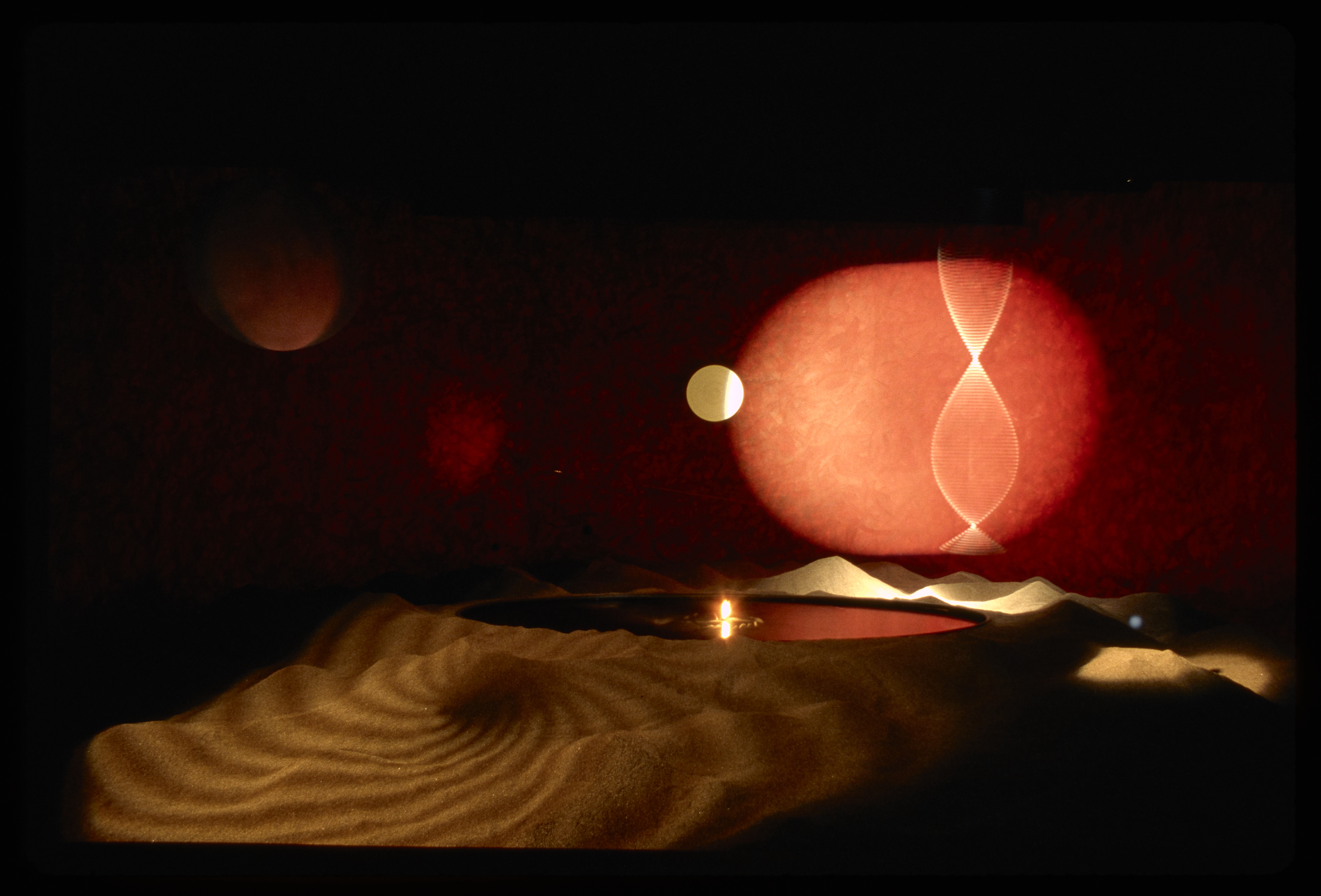 Explore all artists who have exhibited at the List in our
Artist Index
.
While in residence at MIT, New York-based collaborative team Kristin Jones and Andrew Ginzel investigate the interaction of weather systems and develop and construct Charybdis, a major environmental installation inspired by the legendary whirlpool off the coast of Sicily. 
Jones and Ginzel incorporate simple materials and clever mechanical devices to create metaphorical tableaux, which evoke the power and splendor of nature. Moving globes and circular forms inhabit the contemplative universe that once was the gallery space as viewers watch through a large horizontal opening into the exhibition. In discussing their work, the artists explain, "We are optimists. In modern cities around the world, there is a desperate need for beauty, intimacy, and a time and place for contemplation. We are determined to make an art that will awaken a sense of wonder, work that can inspire awe at the very nature of existence and the complicated richness of the physical world." 
Visitors are invited to view photographs of previous work and to follow the project's development through June 26. 
Sponsors

Kristin Jones and Andrew Ginzel: Charybdis is made possible through support from the New Works Program of the Massachusetts Council on the Arts and Humanities and the National Endowment for the Arts.